UK risks missing out on 'growth opportunity of the century' due to climate action delays as it falls behind in 'net-zero race'
Britain risks missing out on the "growth opportunity of the 21st century" as a long-awaited report by a senior Tory MP on net-zero says the UK is falling behind.
An "onshore wind revolution" and a five-fold increase in solar panel generation are essential for the UK to boost its energy independence and reach its environmental goals, the report on the business case for net zero has said.
The Net Zero Review, undertaken by Tory MP Chris Skidmore, warned that the country is not in line to meet the environmental target – and has fallen behind rival economies in the "net-zero race".
It describes net zero as "as the growth opportunity of the 21st century" that risks being undermined by a lack of Government ambition, and that delaying decisions risked losing green jobs, infrastructure and investments to other countries.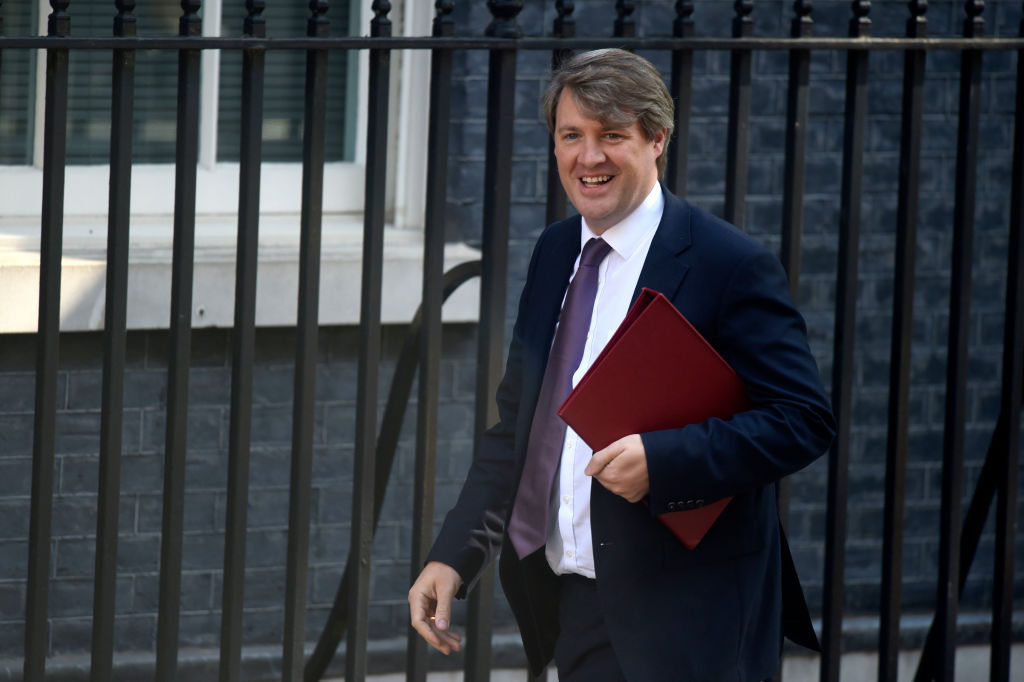 Skidmore argued the Government "must move quickly" to reap the economic benefits of achieving the target, and that putting off climate action risks "damaging the UK's economic prospects".
Net zero refers to the country's ambition to become carbon neutral within the next three decades, with Skidmore signing the emissions target into law during his time as minister in 2019.
This was signed as part of the global effort to avert the worst effects of climate change, with the UK also committing to the Paris Agreement goal of containing temperatures to "well below two degrees" of pre-industrial levels.
His report – which was commissioned under former Prime Minister Liz Truss – calls for 129 measures, including 25 in the next two years, to keep the UK on track for its own pledges.
Fail to fix planning, plan to fail
The report proposes a significant liberalisation of planning laws to meet the ambitious production goals of the UK's energy security strategy published last year following Russia's invasion of Ukraine.
This is to ensure new energy projects can be built without being vetoed by vocal minorities if the developments have the backing of the local community.
However, the report stops short of demanding a target for onshore wind generation in line with offshore wind, solar and hydrogen.
It also calls for a "rooftop revolution", which would mean the removal of planning laws for placing solar panels on housing and commercial buildings.
Skidmore further argues there needs to be longer-term funding certainty for major net zero projects, including new nuclear power plants.
To help boost green energy production, he urged the Government to develop a more favourable investment climate for renewables.
He said: "We have heard from businesses that economic opportunities are being missed today because of weaknesses in the UK's investment environment – whether that be skills shortages or inconsistent policy commitment.
"Moving quickly must include spending money. We know that investing in net zero today will be cheaper than delaying, as well as increasing the economic and climate benefits."
Net zero will come with costs, report admits
Skidmore also pushes for gas boilers to be banned within a decade – two years earlier than planned – with the installation of heat pumps "turbocharged".
The report recognises such measures alongside a rapid shift to electric vehicles could cost households £4,000-£6,000 over the next two decades, with customers not saving money until 2040.
It futher warns nearly 500,000 households would not make any savings even in the long run, unless the Government provides more support.
However, Skidmore suggests long-term savings could be more than doubled if the Government reforms how it calculates the pricing of electricity, so that it better reflects renewable energy affordability compared to spiralling gas prices.
The report forecasts that the benefits of net zero will "ultimately" outweigh the costs.
"This is why we need a new approach to our net zero strategy," Skidmore concludes..
"One which identifies stable 10-year missions that can be established across sectors, providing the vision and security for stakeholders and investors."
Business and Energy Secretary Grant Shapps praised the latest report but argued the UK is in a prime position to make the most of out of the green energy transition.
He said: "With a wealth of talent and expertise, and a track record to be proud of, the UK is well placed to ensure that tackling climate change also brings new jobs and investment for businesses and communities
"I am grateful to Chris Skidmore – the man who signed our climate commitments into law – for his detailed report today, which offers a range of ideas and innovations for us to consider as we work to grasp the opportunities from green growth.