The UK economy according to the OECD in six charts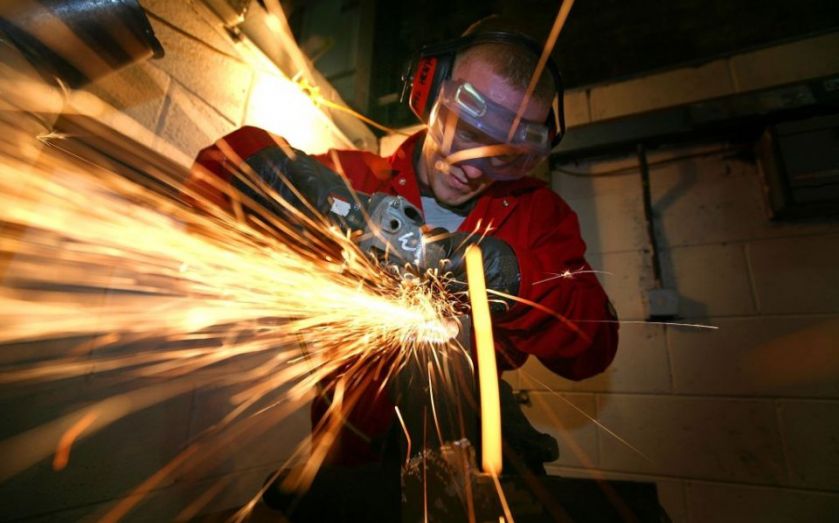 Andy Haldane, the Bank of England's chief economist, said last year that the economy "appears to be writhing in both agony and ecstasy." While the economy was growing at a faster rate that most of its rich counterparts, most people weren't benefiting from this because real wages were falling, and productivity, or output per hour work, remained stagnant.
Since then, wage growth has crept above inflation, and economists think this will continue for the rest of the year. However, this is largely due inflation, which fell to an all-time low of 0.3 per cent last month, and side from this productivity growth is still lagging.
But Paris-based think-tank the Organisation for Economic Co-operation and Development, has been largely pleased by its performance. It said economic growth and the employment rate remains strong, and future focus should be on giving productivity a much-needed boost.
Economic growth is strong
The OECD said that economic growth has returned to pre-crisis levels and growth has been broadening. This has been helped by loose monetary policy, measures to lift the housing market and fiscal policy. Structural reforms have boosted work incentives, as well as supporting a business friendly environment. The charts show economic growth has outpaced that of France and Germany, while the category of components that drive it (consumption, investment and exports) are expanding.
But its driven primarily by consumption:
While economic growth is strong, the main driver is domestic consumption, which has been buoyed by job creation, record low borrowing costs and improved confidence. As people feel better about the economic outlook, they're less likely to save money, which has reduced household savings as seen in the first chart. Similarly, businesses are also feeling more confident, leading them to reduce their financial surplus.
Meanwhile, exports have plummeted:
"Exports have contributed little to the recovery," the OECD said. "The UK has been continuously losing market share, broadly in line with the G7, since the late 1990s." But some of the other big rich economies' exports have proved more resilient, with those of Germany, Austria the Netherlands and Sweden outpacing the UK. Its dwindling market share could be due to the rise of China and other emerging economies (as demonstrated in the first chart) or domestic supply.
Goods are getting cheaper, but housing remains expensive:
Inflation is languishing well below the Bank of England's target of two per cent, having fallen to a new record low of 0.3 per cent in January. This is mainly due to crumbling global oil prices which have shed around 50 per cent since July last year. The OECD thinks this has had some net positive effects for the UK economy – "low inflation has supported real incomes and provided [an] additional boost to consumption." Nonetheless, young people are still struggling to get onto the property ladder, as house prices remain high.
Employment has been lifted:
"The labour market has been resilient, with employment rising significantly compared to past recessions," the OECD said. In 2013, the Bank of England said it wouldn't raise rates until the unemployment fell to at least seven per cent, but it's since crashed through this. Nonetheless, the think tank notes employment gains since the recession have been primarily by the part-time or self-employed.
Productivity and wages are struggling to recover post-recession:
Productivity, or output per employee, has failed to rise since the last global downturn (especially when compared to other recessions). However, the OECD warned that weak productivity was holding back wage growth, which was also impacting living standard. Arguably, both economic growth and higher living standards are dependent on productivity, which will remain a future focus.