Pound falls as UK GDP growth slows to 0.5 per cent in the third quarter, held down by construction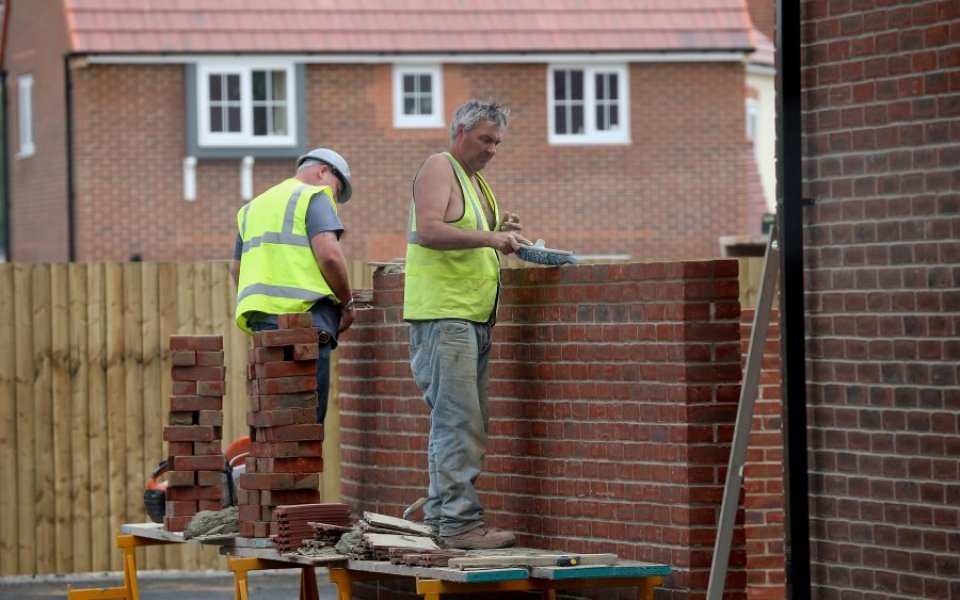 Sterling dipped 0.05 per cent to €1.3875 this morning, after official figures showed the UK's economic growth slowed in the third quarter of this year, held back by falls in manufacturing and construction output.
The Office for National Statistics (ONS) said the economy grew 0.5 per cent between July and September, missing economists' expectations for 0.6 per cent growth, and down from 0.7 per cent in the second quarter.
This also meant annual gross domestic product growth slowed to 2.3 per cent, from 2.4 per cent.
The dominant services sector swelled 0.7 per cent and production increased 0.3 per cent, while agriculture added 0.5 per cent. Within production, manufacturing output fell 0.3 per cent, as exporters struggled amid the strong pound and the slow recovery in the Eurozone.
Read more: UK manufacturers suffer biggest quarterly slump in three year
Meanwhile construction output plummeted 2.2 per cent, but economists said this was likely to be revised up.
Today's release was a preliminary estimate, using around 44 per cent of the data which will be used to calculate the final figure, meaning it can be subject to subsequent revisions.
But economists said recent business and economic surveys could suggest the slowdown will continue into the fourth quarter of this year.
Samuel Tombs, chief UK economist at Pantheon Macroeconomics, said: "Looking ahead, the latest surveys suggest that construction output should spring back in fourth quarter. But the current strength of the pound points to a deepening of the recession in the manufacturing sector, which is twice the construction sector's size."
Read more: UK growth threat as construction sector output falls for the first time since May 2013
"Moreover, the services sector is likely to slow too as the fiscal squeeze intensifies, jobs growth fades and inflation rebounds. As a result, we think the consensus view that annual GDP growth will moderate from 2.5 per cent to just 2.4 per cent in 2016 doesn't fully acknowledge these constraints; we expect a more pronounced slowdown to 1.5 per cent in 2016," Tombs added.
"The cause for concern here is that the business surveys indicate that the slowdown is spreading from the struggling manufacturing sector to the far larger services economy, meaning growth looks set to slow further in the fourth quarter," Chris Williamson, chief economist at Markit, said.
"There are signs companies are becoming more risk averse as global growth worries intensify, pulling back on their hiring, investment and spending intentions, which could lead to the slowdown becoming deeper and more entrenched."