Transport for London given the green light to turn its art deco headquarters into flats
Transport for London (TfL) has been given the green light by planning officers to turn its Grade I-listed headquarters into flats.
Under the new plans, 55 Broadway – once London's tallest office block – will be converted into 89 flats, just under a quarter of which will be classed as affordable housing, plus 1,300 sq ft of office space, as well as increasing space at St James's Park Tube station, which is also housed in the building. The decision is part of TfL's plans to generate £3.4bn over the next decade.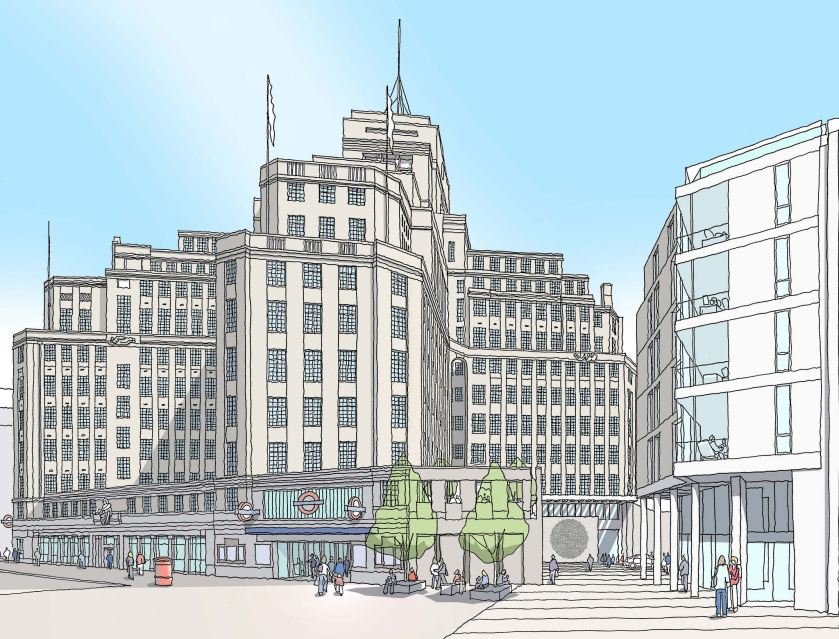 The building's new design (Source: TfL)
The art deco building won architect Charles Holden a medal from the Royal Society of British Architects in 1929, just before it was completed. Under the new plans, Holden's original design will be reinstated, TfL said.
Damaged during the second world war, the building was rebuilt, but without Portland stone – which wasn't available at the time, but was added in 1963. In the 1980s, the entire building was refurbished, with new windows and a street-level shopping mall.
The building's redevelopment will generate "significant sums to reinvest back into the transport network", said Graeme Craig, TfL's director of commercial development.
"The building is part of our heritage, and its redevelopment will also enable us to preserve and enhance its historic features."