Train companies warn over weather bomb delays as storm forecast to batter London from midnight tonight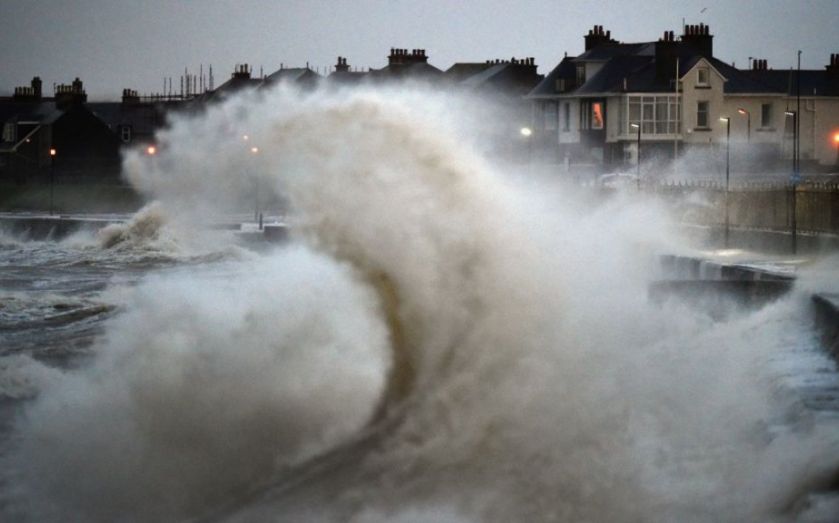 The weather bomb is coming to London and train companies are already warning that it could affect your commute in tomorrow morning.
The Met Office has updated its yellow warning of high winds that are expected to reach the capital between midnight tonight and 9am tomorrow. It says we should expect severe gales – around 50-60mph inland but possibly exceeding 70mph along coastal areas – along with heavy rain.
All this will be battering parts of southern England and Wales overnight, and although it is expected to ease during the morning it sounds like it will still be pretty blustery for peak commuter time.
"The public should be aware of the risk of damage to trees, disruption to travel and possibly to power supplies, as well as a lot of surface water and spray on roads,"
the Met Office warning adds.
The chief forecaster said: "The strongest winds seem likely to be focused through the English Channel, affecting coastal areas of the south and southeast in particular. Inland, strong gusts will be a little more hit and miss but cannot be ruled out, particularly associated with the heavy rain along the squally cold front.
"This remains a complex development and details may yet change, so it will be worth keeping up to date with the latest forecasts."
Train companies are putting contingency plans in place, a Network Rail spokesman told City A.M., though until the storm hits no one can tell how problematic it could be.
The first service is likely to be slow to ensure there is no debris on the line, the spokesman added, advising commuters to check with National Rail before travelling.
Here is what the train operators are saying right now
Southeastern Railway
High winds are forecast during Friday morning. Because of this, trains on some routes will have to run at reduced speed so that we can make sure that the lines are clear of trees or debris.
Whilst we will work closely with Network Rail to minimise the impact, it is possible that trains may be delayed and we recommend that you check your journey details before setting out.
First Capital Connect
High winds and heavy rain are expected overnight on Thursday 11 December, continuing into the morning of Friday 12 December. This will affect parts of the Kent and Sussex coast and inland areas towards south London and may lead to disruption to services.
The routes that may be affected will be continually checked on Thursday night and on Friday morning to ensure that it is safe for trains to operate. At this time no planned speed restrictions will be imposed on any routes.
All train operators are planning to run a normal service on Friday 12th December. However we suggest that you check your journey before travelling late on Thursday 11 December and early on Friday 12 December.
Details of any impact of the weather on train services will be provided as and when they are known. You can follow this incident using the hashtag #UKStorm
South West Trains
We have been advised that high winds are expected to cross much of our route tonight and through to tomorrow morning. This may affect train services.
The areas that we anticipate may be worst hit are the lines between Weymouth and Southampton, Exeter to Salisbury and between Southampton and Portsmouth.
At present we are planning to run a normal weekday timetable on all routes on the evening of 11 December 2014 and the morning of 12 December 2014 however any debris or fallen vegetation caused by the wind may block parts of our line
This may require us to change some train schedules so we can clear the track. For safety reasons trains may need to travel at a reduced speed, meaning that journey times in some areas may be extended.
In particular, the first trains to run over tracks in affected areas may need to be cancelled. These trains would then be used by our operational teams to clear and check routes are safe to begin passenger services.