These amazing Space Race pictures are going up for auction by Nasa tomorrow in London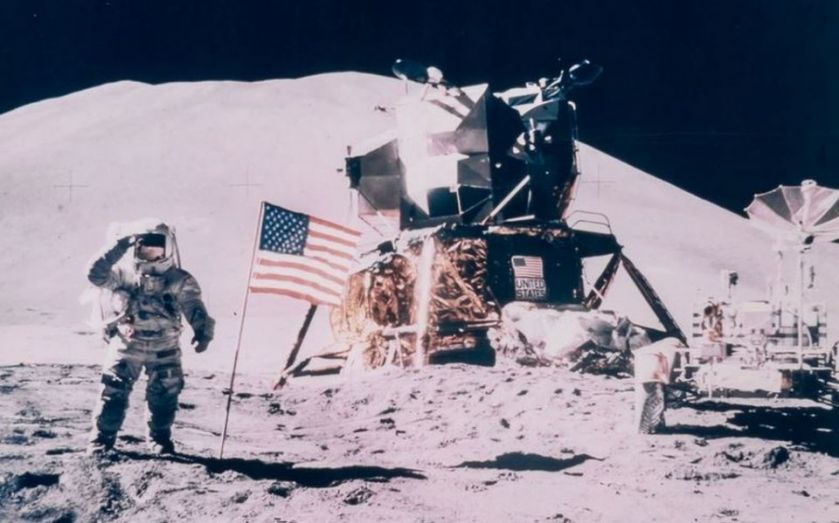 Nasa is putting hundreds of rare or never-before-seen images from the golden era of the Space Race up for auction.
More than 650 vintage images from Nasa's archives "of the first voyages beyond our home planet" are going under the hammer at Bloomsbury Auctions in London tomorrow (February 26).
Entitled "From the Earth to the Moon", the auction includes pictures from the early Mercury missions, which began in 1959 and ran until 1963; Nasa's second spaceflight programme Gemini, which was pivotal in putting the US ahead of the USSR; up to the triumphant Apollo programme, which led to the first man walking on the moon.
"The sale features both iconic images from the golden age of space exploration and a large number of rare photographs which were virtually unpublished at the time, including one legendary rarity, the only clear photograph of Neil Armstrong on the moon,"
the auction booklet says
.
Nasa only released a small number of the astranauts' photographs to the public and the remainder was kept in the archives of the Manned Spacecraft Center, in Houston, from where the bulk of this collection was sourced.
The booklet also includes some fascinating detail about just how difficult it was for the astronauts to even take the pictures.
"These panoramas were not easy to produce since the astronauts' movements on the lunar surface were encumbered by spacesuits and they were unable to align the cameras with a view-finder because they were wearing helmets, the cameras were mounted on the chests of the spacesuits.
"Without the benefit of a view-finder, crews were trained how to point, shoot, turn slightly, point and shoot again until a panorama of overlapping photographs was generated. We know of no such collection ever having been offered at auction."