The Red Roses have shown domestic investment can shift the tectonic plates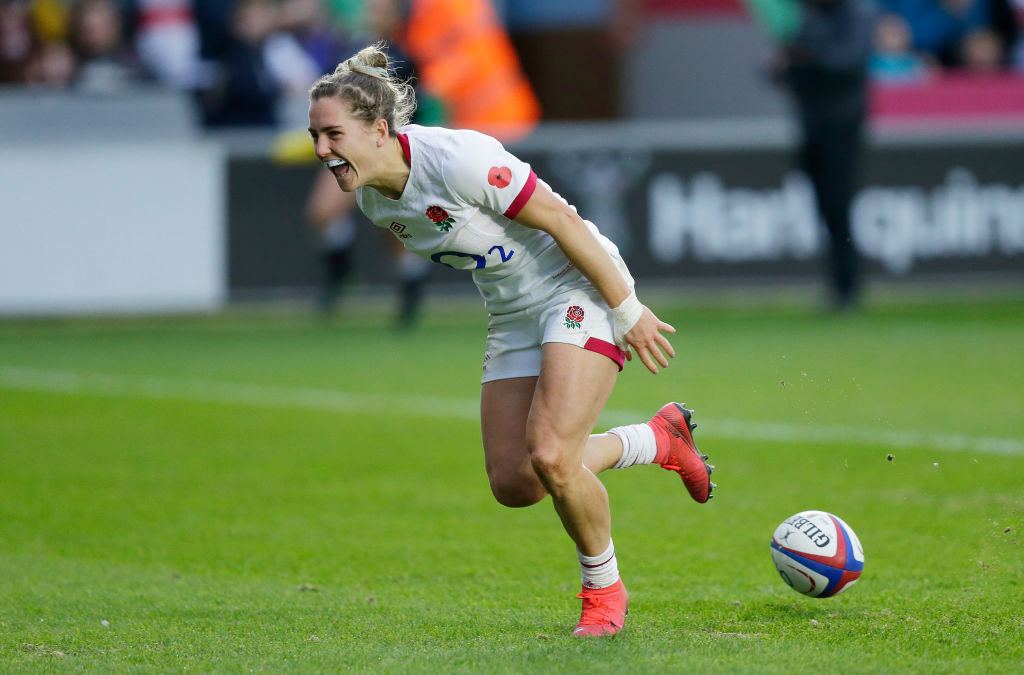 The mighty Black Ferns? Routed twice. The North American might of Canada? Toppled. The Red Roses have had an autumn international window of dreams thus far.
A total of 99 points were shipped by New Zealand at the hands of England – that wasn't supposed to happen – and further 51 points were put on the Canadians. The Red Roses haven't looked beatable in a long time.
In England's now 17-match unbeaten run, dating back to November 2019, the Red Roses have shown how investment in the right areas can propel women's sport to the forefront of the game.
England have racked up a cumulative TV audience of 2.5m this month. And off the back of a strong domestic league, centralised contracts and further professionalisation, that audience has been treated to scintillating rugby.
Red Rose Rises
Roll back the years to the summer of 2017. The World Cup final was on prime time ITV as a peak audience of 2.5m tuned in to watch the Black Ferns win their fifth title.
The gulf in class was evident, but England haven't been the same since.
A month after the defeat the first season of the Premier 15s began. Teams included traditional outfits – such as Loughborough – and newly created partnerships, like Gloucester-Hartpury.
Today, more clubs want a slice – Northampton Saints and Leicester Tigers have formed new partnerships.
The aim is to create two leagues based on ability – with relegation and promotion – to benefit the national side.
England have dominated the Six Nations over the course of the last six years and have played matches throughout the pandemic.
New Zealand on the other hand hadn't played a test since the pre-pandemic era, and it showed. The Black Ferns have a new domestic league beginning next season, though it will be just four weeks long, compared to the Premier 15's full roster of fixtures.
England looking ahead
The Rugby World Cup is a year away, delayed because of the pandemic, and New Zealand could re-find their 2017 form. But in the last two weeks, the tectonic plates have shifted.
The investment that has been put into the English game has led to results.
Now world No1s England are now favourites for World Cup glory.
In a month where Ireland's women's director Anthony Eddy laid total blame on his players for their failure to qualify for next year's event, and not the union investment, England have proved that a sensible model to growth and investment returns results.
On a 17-match unbeaten run, and following two record victories over the Black Ferns, the women's game in England is in a vastly superior place than it was at the last World Cup final. The question is whether the result at next year's World Cup goes one better than 2017.