The many empty statue plinths in the capital should honour living Londoners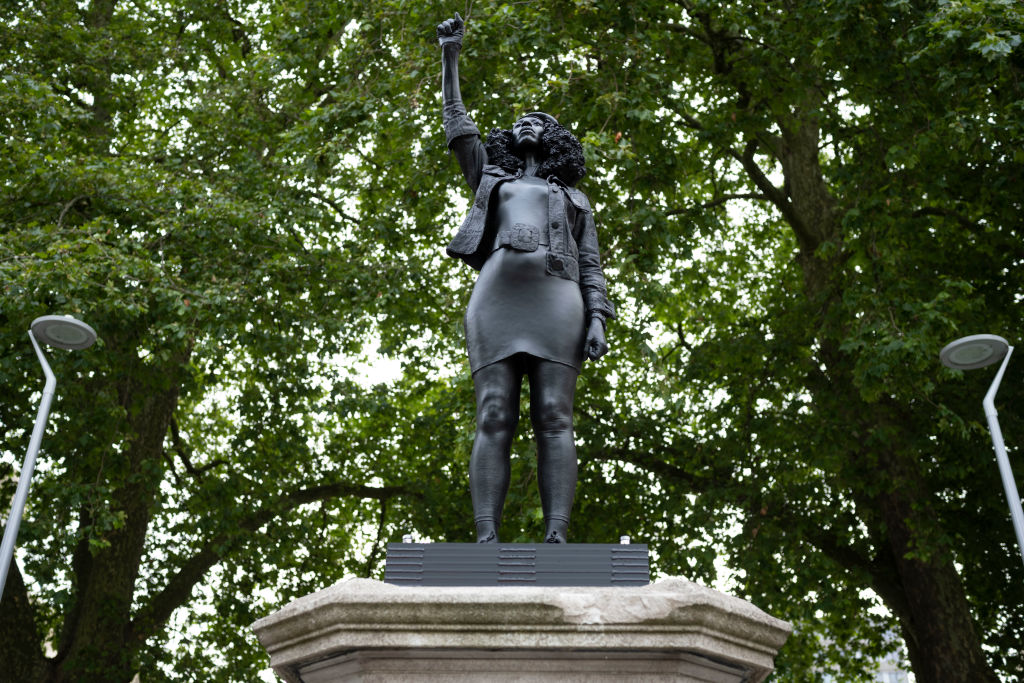 We shouldn't be tearing down statues, but where plinths are empty we should use them to pay tribute to living Londoners changing the city, writes Daniel Korski, host of a new podcast Greater London podcast.
London is the kind of place where you can notice something new every day. I was walking through Cavendish Square not too long ago and noticed, for the first time, an empty plinth in the middle of the garden, a record of a no longer standing statue.
Inscribed on the base is a dedication to the Duke of Cumberland, who is also known by his nickname the Butcher of Culloden for his suppression of the Jacobite Rising during which he and his men committed large scale atrocities on and off the battlefield. The brutal general disappeared from the plinth as long ago as 1868, and only returned temporarily in 2012 cast in soap.
His statue has rightly not been restored with public money, yet it is a shame the plinth isn't used to celebrate someone or something. But who, or what?
Statues have been a contentious topic with the destruction of monuments in the UK and the US – from the toppling of slave-trader Edward Colston's statue in Bristol, to the defacement of statues venerating Christopher Columbus and Confederate leaders in Boston, Miami and Virginia.
I'm not in favour of removing, let alone violently toppling, statues. I'm Jewish and if I wanted every statue in London depicting someone who harboured antisemitic views removed there would probably only be a small handful of statues left at all. These statues are part of our history, for good and bad.
More time and money should be spent on contextualising and artfully reinterpreting existing statues to reflect what we have learnt from our past and celebrate London today. A good example is the new monument honouring victims of the trans-Atlantic slave trade on West India Quay.
Managed in the right way, public statues and monuments can help create a positive sense of place. They have the potential to inspire, challenge, and represent our society and its achievements, political struggles, and contentions in the public realm, sparking debate about our past and future.
However, an audit of public sculptures and monuments across the capital has shown that, out of almost 1,500 20 per cent are dedicated to named men but only 14 of which are men of colour; twice as many statues feature animals than named women and only three sculptures are dedicated to named women of colour.
There are only a handful of statues dedicated to people still alive and positively influencing London. These are pretty much limited to football legends, Michael Caine, Jazzie B and Nicola Adams.
Citywide, London should have more tributes to the living.
Our capital seems to think it's a little too much for one's ego to have a statue unveiled during their lifetime. There are no general rules for statue commissioning, but some councils have a 20 year principle whereby two decades must pass before a statue can be erected in tribute of a person or event. This guideline makes sure the legacy of those represented endures with the permanence of their bronze castings.
There is another way to ensure an installation is still relevant: London's empty plinths are all potential Fourth Plinths of Trafalgar Square.
The Fourth Plinth has hosted the temporary display of contemporary sculptures since 1998. But it was the portrayal of people not ordinarily found cast in bronze that really helped the Fourth Plinth become a household name. For Antony Gormley's One & Other, 2,400 people chosen at random spent time on top of the plinth.
Turner Prize winner Rachel Whiteread has suggested an end to the everchanging cycle of the Fourth Plinth as many artworks have since been kept in storage at great expense. What this problem really calls for is a need for a sustainable, regenerative approach to innovation and creativity.
Learning from this, our city should pay tribute to the best of living London with statues, 3D printed with sustainably recycled plastic, that are temporarily positioned atop empty plinths across the capital. Every few years these statues would be recycled and reincarnated into the next tribute.
Rather than chosen at random, like Gormley's work, the individuals represented by these statues would be London's real changemakers of today. Perhaps they could be used to draw more attention to the people the Mayor of London awards aim to pay tribute to but which currently end up going largely unnoticed by the wider London community.
The rejection of a statue for the late Queen on the Fourth Pillar demonstrates London's love of the transient, adaptive relevance of the artworks. These plinth-toppers could inspire and unite Londoners, bringing the amazing yet quite ordinary people that are making our city greater to the forefront of the public's attention. Who do you think deserves this kind of tribute?