The barking mad merger: What experts think of potential Ealing and Ospreys deal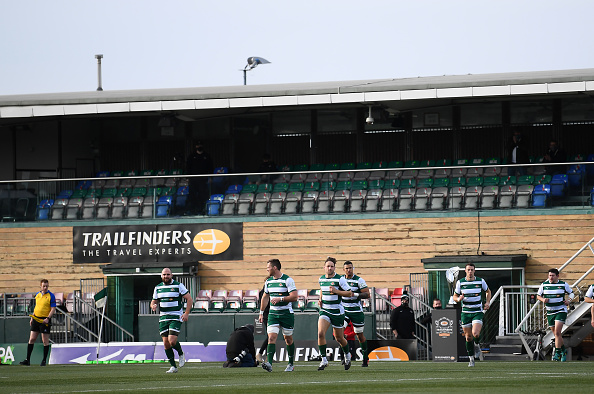 With the flow of stories about financial woes in rugby resembling an everlasting hospital drip, one development has caused much less of a stir than it might otherwise have. It revolves around Ealing Trailfinders, who are top of the second-tier English Championship, a position they have been in or around for the past decade.
They have funding – courtesy of their bankrolling owner, Mike Gooley, the chief executive of travel company Trailfinders – but cannot currently pass the tests which would see them promoted into the English Premiership.
In that climate, discussions are widely reported to have been held about the club merging with Welsh province Ospreys, who play in the multinational United Rugby Championship.
Ealing-Ospreys?
On the face of it, it's barking mad and fraught with obstacles. But could it work?
"This is certainly an interesting way of tackling the financial challenges facing both English Premiership Rugby and the Welsh game in general," Neil Hopkins, director and global head of strategy at M&C Saatchi Sport and Entertainment, told City A.M.
"But London currently has three Premiership sides, now that London Irish have returned from Reading, and Harlequins and Saracens are already among the most attractive sides for sponsors.
"So there is no shortage of elite rugby on offer in the capital and making a dent in a pretty saturated market is going to be a challenge.
"This is before the governance challenges that a merger would have to overcome, including such questions as where the new team would play or whether Ospreys' contingent of Welsh internationals could continue to turn out for their nation if they moved to London to play."
'Not convinced'
Ealing have recently registered new company names with Companies House and the Ospreys have been part of discussions over mergers previously – first with fellow URC side the Scarlets and later with north Welsh region RGC.
"I'm not entirely convinced that a London-based franchise will have a massive long term impact [on the URC]," said Ged Colleypriest of Underdog sports marketing.
"Ealing have struggled to attract large gates in the Championship and Ospreys don't command big crowds outside of Welsh derbies. Ultimately the URC is a mish-mash league with no real identity.
"The Championship has been a limbo league for a long time. It needs to be the gateway to the Premiership or a development league. The RFU and Premiership Rugby will need to work together to decide if a two-tiered system is feasible.
"The rest of the sports world seems to be heading towards global brands but the Ospreys have been down this route. They had a partnership with Highlanders, appointed City Football