Ed Warner: What's next for the losers in the rush to embrace sovereign wealth?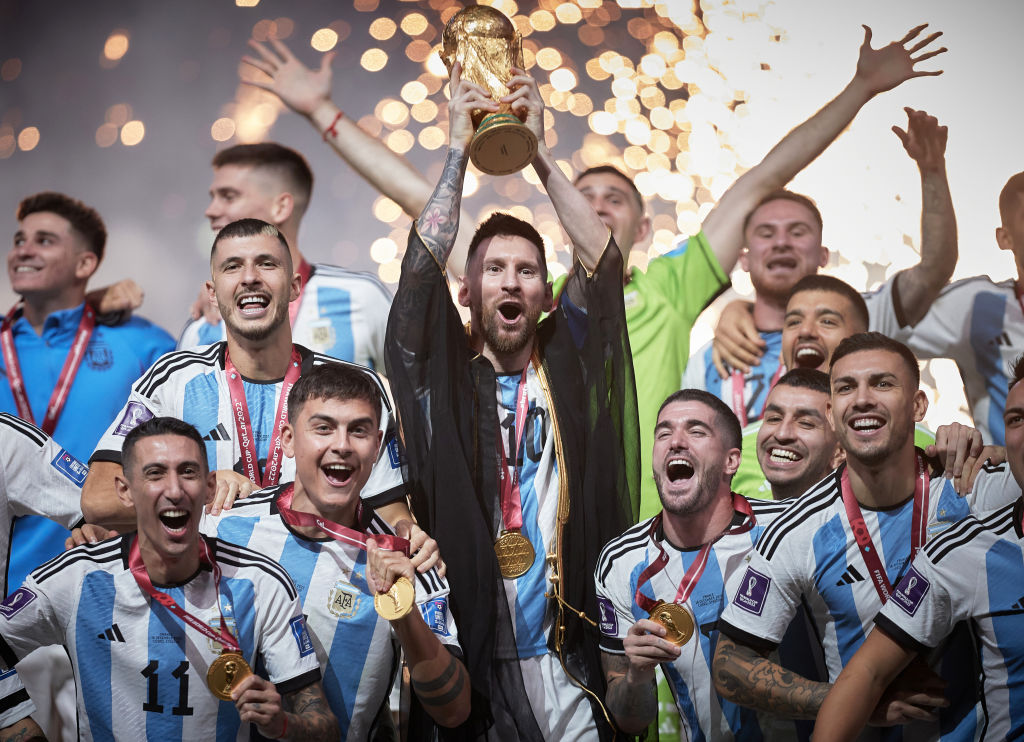 City A.M. columnist Ed Warner discusses the recent LIV Golf merger, the Saudi Arabia PIF deal and what comes next for the losers in the rush to embrace sovereign wealth.
Elite runners focus on every step of every run. Us mere mortals seek displacement tricks to block out the pain. And so I found myself on a long, sweltering marathon training run reflecting on last week's extraordinary developments in sport that had Middle Eastern money at their core.
My mental meanderings were prompted by an interview on a local radio station. A producer had stumbled on my original Sport inc. book. Its subtitle – why money is the winner in the business of sport – wrapped up her agenda: LIV Golf, Karim Benzema to Al Ittihad, Manchester City winning the treble and a third Premiership rugby team going bust. "Are we losing something?" the presenter asked me.
Are we? Sport is glamorous, but that's long been the case – think DiMaggio and Monroe. It's certainly ubiquitous now, but only in the way that all entertainment is in the social media age. Standards seem higher, but who are we to say Ali wouldn't have beaten Fury or that Bannister might not have bested Ingebrigtsen given the same shoes, tracks, sport science and training regime? Fitter, more technically accomplished stars aren't guaranteed to produce greater thrills, whatever the hype.
This is no reverie about bygone ages. Stakes might be higher now, and often blamed for poor behaviour, but greed, corruption and cheating have been with us since the ancient Olympics. Think shoe money and blood doping in athletics' so-called golden era which coincided with the sport becoming professional in the 1980s.
The waves of money Saudi Arabia and its neighbour states are sinking into sport will change where it is played, what we see on our screens, and who wins. More importantly, it will determine the losers – where sport isn't played, what we will struggle to find online, and those that will sink back into amateur status or even disappear.
It was thoughts of these losers that fuelled my run. Not Rory McIlroy. Sure, he's angry and maybe embarrassed. But there's a chance now he may have a coherent, global calendar of individual and team events to play for eye-watering prize money deep into his golfing dotage.
Nor Andy Murray, who may be right that the Saudis will come for tennis next, but who will have the luxury of being able to decline playing in the kingdom itself. And not fans of those superstar footballers lured to the Saudi Pro League, as there will be no shortage of talent to replace them in the European leagues.
There is now a scramble to dip into the oily and gaseous resources evidently earmarked by the controllers of Middle Eastern states for diversification into sport. The capitulation of the PGA and DP World Tours has wedged open the door for other owners of sporting assets to pile through.
There are a handful of sports consultancies whose business models now rest largely on enabling Saudi Arabia to deploy its money effectively in sport, not only by investment in elite events but also in grassroots activity. Their expertise is such that you can be sure there is coherence to the kingdom's sovereign strategy, whatever you think of its tactical pursuit.
Ed Warner is chair of GB Wheelchair Rugby and writes at sportinc.substack.com