Four Tesco senior executives "step aside" and FCA called in as share price plummets 11pc after "profit overstatement"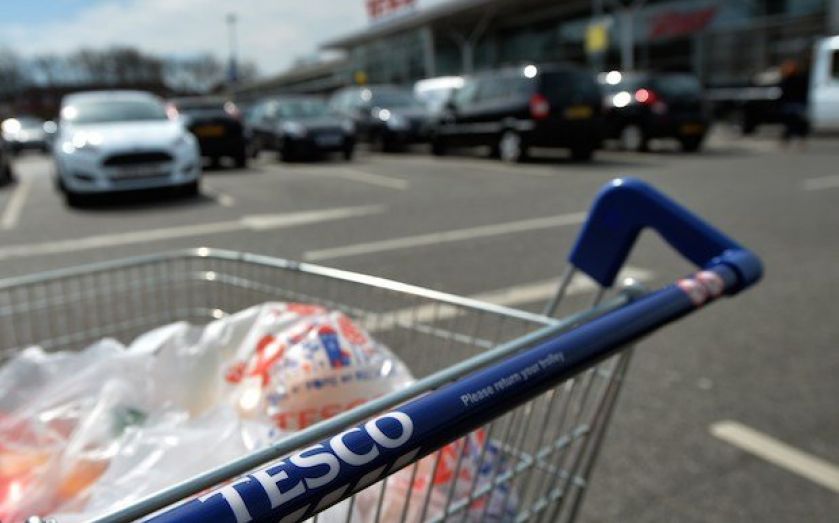 Four senior Tesco executives have been suspended while it investigates a £250m "overstatement" of half-year profits. One of the figures understood to have stepped aside is Chris Bush, the supermarket's UK managing director.
Shares in the supermarket opened more than 11 per cent down this morning after it admitted the error.
The embattled supermarket said it had engaged its legal advisers Freshfields and accounting firm Deloitte to investigate the overstatement in which half-year profits were previously estimated to be around £1.1bn. The inaccurate estimate was made at the same time it issued a profit warning on expected full-year results.
Tesco's stock fell to 203.5 pence per share this morning, its lowest since May 2003, the FT reports.
Tesco boss Dave Lewis said the Financial Conduct Authority has been informed and were also investigating the matter.
Robin Terrell, Tesco's multichannel director, will step in and run the UK leadership team while the three other executives stepping aside have not been named.
Lewis said the issue was brought to his attention on Friday and looked at over the weekend, warranting a "full and frank" investigation.
The issue, believed to be related to "the relationship between Tesco and suppliers" and the periods when revenues were received and when it was reported, was not something picked up through its normal auditing practices.
On a call this morning, Lewis said there was an initial indication that the revenue reporting was a substantial part of the issue and affected the first half of this year, however the investigation would go "wherever it takes us".
An update on its progress will be given on 23 October when Tesco is due to report its results, said Lewis, who added that the issue was not something he had ever come across in his career.
One analyst warned that while the new chief executive would avoid being tarnished by the issue, it raised questions over chairman Sir Richard Broadbent's position.
Shore Capital's Clive Black, who was "flabbergasted" by the development, said:
Such an announcement is not the stuff of a well operated FTSE 100 organisation…clearly there can be no suggestion of impropriety on behalf of the new CEO to our minds, who has been in the job less than a month. However, this development may raise, indeed must raise, much more fundamental questions over the chairman's position and the nature, composition and extent of the board, which to our minds has been lop-sided between executives and NEDs for far too long.