Tesco share price dips as Blinkbox Books closes ending supermarket's digital entertainment services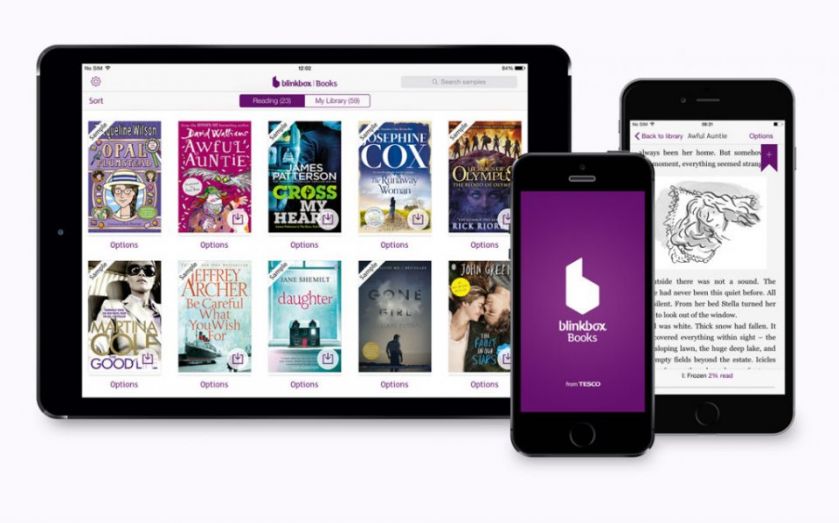 Tesco is closing the last of its digital entertainment services, Blinkbox Books, after failing to find a buyer for the ebook platform. The news sent shares in the supermarket down just over three per cent in afternoon trading.
The struggling supermarket said it would close the service by the end of February to focus on its core business. Bookstore Waterstones was said to be interested in taking on the ebook business.
The service is shutting down just over two years after it was acquired by Tesco, when the supermarket forked out £4.5m for Mobcast in September 2012. It later renamed it Blinkbox Books.
The closing down of the service brings to an end Tesco's Philip Clarke era, in which the former chief executive pushed the retail giant into the digital age with a raft of acquisitions.
At the time, Clarke was praised for his forward-thinking, but since then Tesco has had a spectacular fall from grace and looked to streamline its business, with new boss "drastic" Dave Lewis keen to dispose of any underperforming non-core assets.
The closure follows the sale of Blinkbox Music to Australian firm Guvera earlier and Blinkbox Movies to Talk Talk at the start of the year – both for less than the price Tesco paid to acquire the services.
A Tesco spokesperson said today: "We have taken the decision to close our eBook service Blinkbox Books. We've learnt a lot since launching the service and while we saw encouraging levels of take-up, we believe that we can do more for our customers by focusing on our core business. The service will close by the end of February."
It's the end of the line for former startup star Blinkbox, once touted as a Netflix and Amazon Prime Instant Video killer, as Talk Talk and Guvera ditch the name in their new incarnations.