Tesco's share price soars as supermarket beats expectations for Christmas trading as sales rise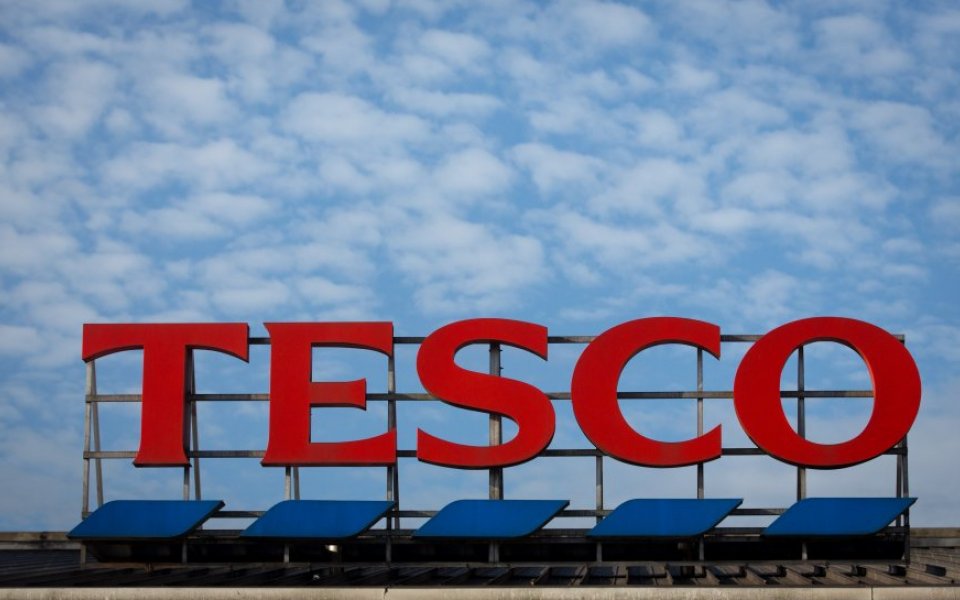 Tesco has beaten expectations for its Christmas trading, with sales up for the six weeks to 9 January, prompting the supermarket's share price to soar more than seven per cent this morning.
The figures
The UK's largest retailer grew group sales by 2.1 per cent in the six weeks to 9 January, with UK like-for-likes up 1.3 per cent. The number of transactions was up 3.4 per cent.
Customer satisfaction over the crucial Christmas period was up between three and five per cent.
International was particularly healthy, with sales up 4.1 per cent in the period.
But Tesco's third quarter results showed a widening of declines, with group sales down 0.5 per cent and UK like-for-likes down 1.5 per cent. International sales helped bolster the top line, with growth of 2.9 per cent.
Tesco said profits were in line with expectations for the full year.
[charts-share-price id="26"]
Why it's interesting
Tesco was widely expected to have been some of a Christmas turkey, with Kantar figures suggesting it was one of the poorest performers over the festive period.
But this performance suggests changes made under chief executive David Potts might be starting to bear fruit.
Tesco is slowly winning analysts around – last week Barclays upgraded its recommendation on the stock, prompting the supermarket's share price to jump five per cent.
What Tesco said
Lewis said: "Our Christmas performance was strong, benefiting from lower prices on an outstanding range of products. Our customer service improved materially and our colleagues went the extra mile. Put simply, we put customers at the heart of everything we did and they responded by buying more of what they needed at Tesco.
"International sales have also continued to strengthen, driven once again by improvements across the offer. We continued our strong positive sales momentum in both Europe and Asia, with our Thai business reaching its highest ever market share.
"We are continuing to focus our efforts on serving our customers a little better every day and I want to thank my colleagues across the group for their commitment, passion and energy. There is plenty more to do, but we are making good progress and are trading in line with profit expectations for the full year."
What analysts said
Alex Joyner, senior analyst at Galvan Research, said: It's been a good week for the supermarkets and today's figures from Tesco should lift sector sentiment even higher.
"Their forecast-beating performance during the all-important Christmas period will help to reassure investors; there's life in the old dog yet. Is this a major turning point for the retailer? Perhaps it's a bit early to say. But it's important not to forget Tesco is the third biggest retailer in the world and certainly has the weight behind it to recover."
David Gray, retail analyst at Planet Retai, added: "The difficulty for Tesco is that, by being the UK's largest retailer, it has most to lose from wider food price deflation and structural shifts. With Aldi/Lidl gaining share at the value end, M&S Food ruling premium and Sainsbury's holding the middle ground, Tesco is stuck between a rock and a hard place… While the mood from Cheshunt HQ may well be one of quiet optimism, many analysts will be asking why third quarter domestic sales declines widened, rather than narrowed."
John Ibbotson, director of the retail consultancy Retail Vision, said: "Tesco's Christmas numbers have shown there is light at the end of the tunnel but the weaker third quarter performance is a reminder of the hard work still ahead.
"The Dave Lewis turnaround plan appears to be working, with Tesco starting to push back against the fast-growing discounters Aldi and Lidl.
"The festive period aside, progress is achingly slow and there is nothing inevitable yet about the great Tesco turnaround… The challenge is to keep up the momentum and stay in the game. In this regard, Tesco will be thankful of its size, which means it can keep its prices down for longer than anyone else."
Joshua Raymond, CFD and FX broker at XTB.com, added: "All in all, there is much to like in these results for now but Tesco must simply show continued improvement if shareholders are to regain the confidence its lost in the company over the last few years."
In short
Tesco might have had some Christmas cheer – but third quarter declines suggest there's still a long journey ahead for Lewis and team.
Read more: Is Tesco saved?