Deficit reduction target at risk as George Osborne borrows £11.6bn in August despite rise in tax revenues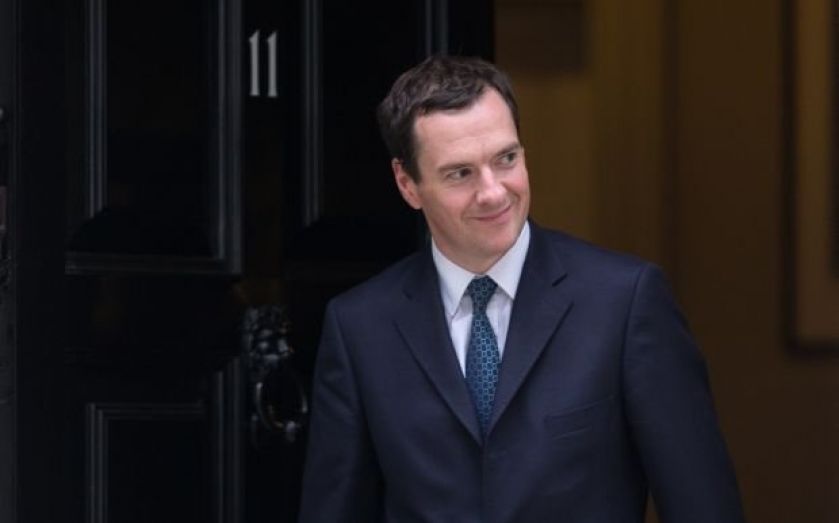 The UK government had to borrow £11.6bn in August as it failed to slash the budget deficit, putting chancellor George Osborne's borrowing targets for the year at risk.
In his March statement, Osborne aimed to cut £10bn off government borrowing in 2014-15, compared to the year before.
But new figures from the Office for National Statistics showed yesterday that for the first five months of the 2014-15 financial year the government has borrowed £45.4bn, excluding bank bailouts, £2.6bn higher than the same period last year – a 6.2 per cent increase. August's borrowing was £666m more than last year.
The surprise figures come despite huge rises in tax revenues from companies and house sales. After a year of over three per cent GDP growth and a booming housing market, revenues from corporation tax rose year-on-year by 17 per cent while those from stamp duty rose 24 per cent.
Income tax and VAT receipts lagged behind at five and six per cent growth respectively, as incomes have yet to rise despite unemployment falling.
The national debt currently stands at £1.3 trillion, which is about 77 per cent of UK GDP. The budget deficit, the rate at which the debt annually increases, was 5.9 per cent of GDP last financial year. This figure, which excludes bailout packages, is down from a peak of 11 per cent in 2009/10, but slightly higher than the year before.
"Osborne's chances of finding some wiggle room for any significant pre-election sweeteners in the Autumn Statement are severely limited," Howard Archer, economist at IHS, told City A.M.. "He will probably stick to the argument, for the time being at least, that there should be an appreciable pick up in tax receipts over the coming months, particularly in January."
The Institute for Fiscal Studies (IFS) noted that timing effects caused by the April 2013 cut in the 50p tax rate, which caused some high earners in the City to defer their bonuses, may mean higher receipts later this year.