Sterling plummets to lowest level in more than five years after weak industrial data showed manufacturing and industrial production fell in November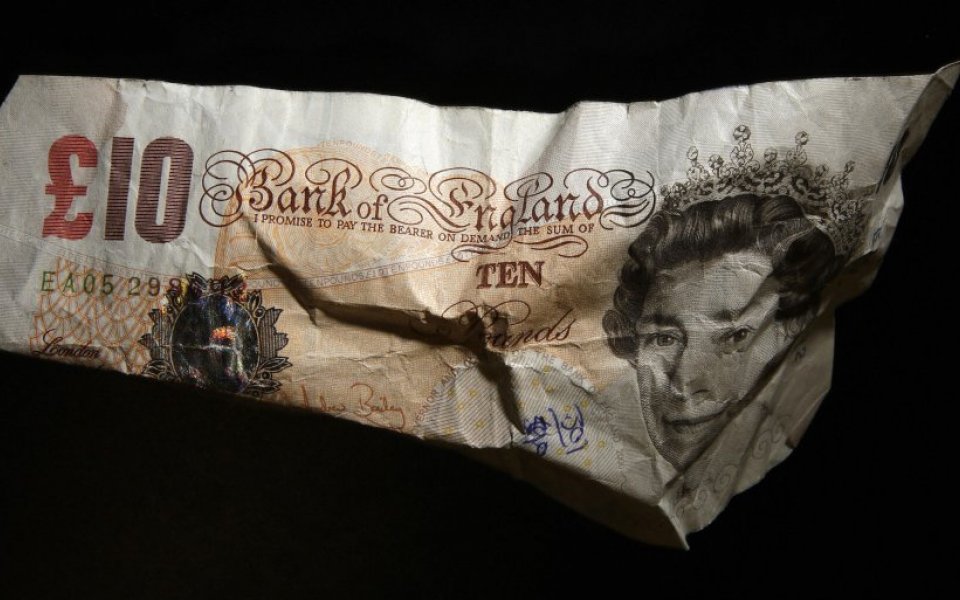 The pound is at its weakest level against the dollar since June 2010, after data from the Office for National Statistics showed industrial production in the UK missed expectations in November.
Industrial production in November grew just 0.9 per cent compared to 2014, and manufacturing output fell 1.2 per cent from the year before, causing sterling to drop 0.34 per cent lower against the dollar, to $1.4481, a five and a half year low. Economists had expected industrial production to grow 1.7 per cent.
Industrial output fell 0.7 per cent between October and November, while manufacturing dropped 0.4 per cent month on month.
Alex Lydall, senior sales trader at FX specialists Foenix Partners, said:
Anxious sighs swept through the Monetary Policy Committee again this morning as some notably bearish figures were released in the form of industrial and manufacturing production for November.

While sole prints like this are often not huge market movers, both figures printing such large misses against analyst forecasts this morning will add to further woes for sterling.

With risk aversion rife in the market, safe havens currencies like the greenback and Yen are appreciating against sterling, meaning importers are facing some tough business decisions early on in 2016.
Naeem Aslam, chief market analyst with Avatrade, added:
Both manufacturing and industrial numbers were well below the expectations and came in at -0.4 per cent and -0.1 per cent respectively. This has punished the GBP/USD even further and traders are adding to their short position because the prospects of the UK raising the interest rates are even more pressed.
Aslam also pointed to the ongoing uncertainty over when interest rates will be raised and "the nightmare of the UK leaving the EU, [which] is another gigantic threat for the currency."