Staycation time: Take a break at Locke in East London's Dalston
The government's new travel traffic light system is now crystal clear. We have "green", which means you shouldn't go, but it's totally okay if you do. There is "green watchlist" which means you can book your holiday if you like, but don't expect it to actually go ahead. There's "amber", which is for those countries the government hasn't had time to think about, so, you know, just make your own mind up. And there's "red", which means definitely don't go, unless you really want to in which case it's fine.
While it's great that we can now make a properly informed decision about travelling abroad, we at City A.M. are still inclined to look closer to home. Very close to home in fact: there's a reason London is one of the biggest tourist destinations in the world, and with very few foreign tourists here right now, it's a great opportunity to spend some down time in The Greatest City in the World (™). 
In recent weeks we have presented micro-break destinations in Richmond and central London's Savoy. This week we turn to… Dalston. Hear me out. 
Dalston is one of the stops on the march of gentrification that started in Shoreditch and has progressed steadily north, roughly following the East London Overground line before dispersing like a dandelion clock into Clapton, Stoke Newington, Muswell Hill, Layton and beyond. But while Shoreditch has undoubtedly lost some essential part of its personality amid the influx of flexible working spaces and Michelin starred restaurants, Dalston still feels like a place where people live, combining the obligatory design studios and vegan restaurants with family run businesses and the kind of shopping malls where you can buy anything from a Persian rug to a Nerf Gun.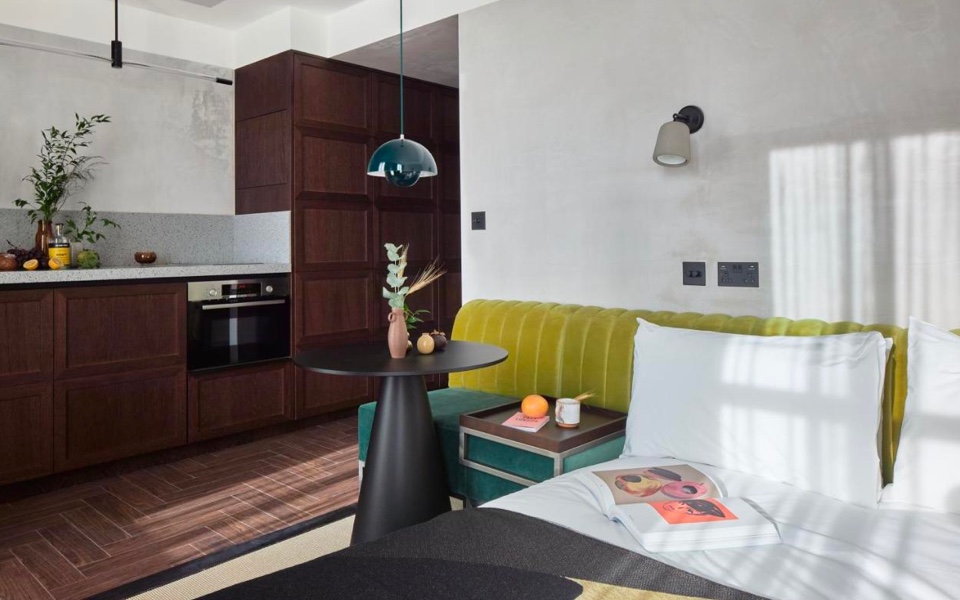 Just opened is the new Locke Hotel, handily located above the Kraft brewery, bar and restaurant. Described as a "design-led aparthotel", Locke is everything you would expect from an East London boutique hotel. "This is your space. Feel free," read the encouraging signs dotted about the place. And a thoroughly nice space it is too, filled with design flourishes including neon signage, polished concrete walls and powder-pink carpets. The rooms seem designed to compete with Airbnb as much as more traditional hotels, with a studio apartment feel, albeit the ones you imagine existing in New York lofts rather than the ones Joel Golby writes about. Each one is kitted out with a little hob, dishwasher and velvet banquettes that cleverly segue into the low-slung beds.
My room came with views over Dalston's brick terraces and graffitied railway arches, with windows big enough to make the space seem deceptively large, despite being what an estate agent would euphemistically describe as "bijou".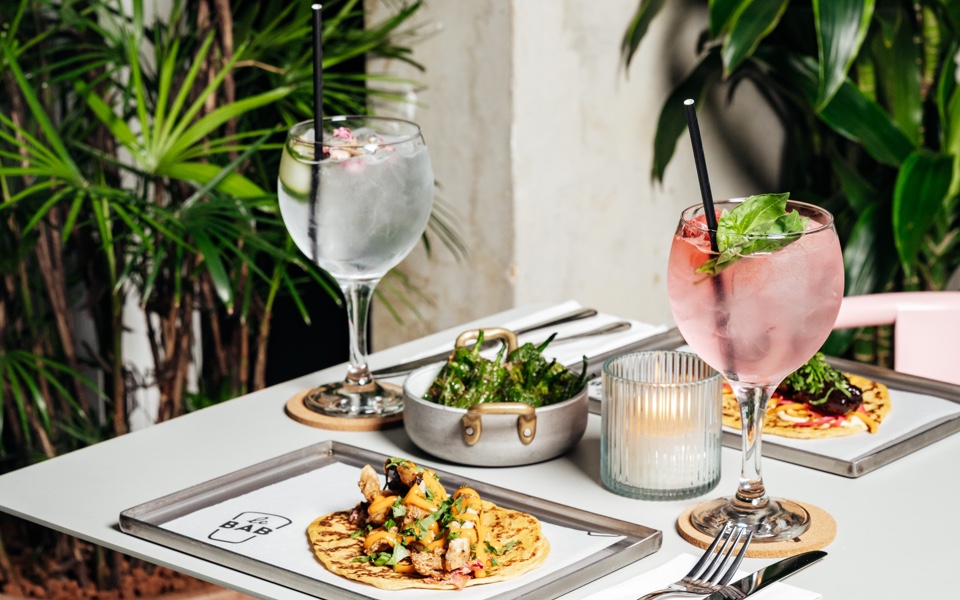 The main draw, however, is the fact it's located on top of a brewery. Kraft is a German brewing enterprise that also runs a vast beer garden in Elephant & Castle, and it makes a portion of its genuinely brilliant beer on-site in the Dalston venue. Book in advance and you can get a tour of this sehr klein facility from an in-house expert, who will happily guide you through a beer tasting afterwards.
After two or three pints of crisp German pilsner, you'll probably be ready for something to eat, which is where the next major advantage of staying at Locke lies: there's a Le Bab kebab restaurant on site too. Ler Bab lies at the delicious centre of the Venn diagram between "Food you crave after drinking" and "Actually good food". Highlights include the excellent Turkish Koren fried chicken and beef brisket doner but it's all great, with enough colour and flavour to punch straight through the fug of three or four pints of continental strength lager. And the best bit is when you're done, you can just peel yourself off your seat and amble a few feet to the lift – extra points for bringing a take-away pint or two in one of the lovely, resealable glass receptacles – and you'll be in bed within a minute.
A slight mark on Locke's card is that, as an aparthotel, there's no breakfast service, just a voucher to spend in the slightly lacklustre coffee shop. But there are plenty of places to eat nearby: Dalston Superstore is literally over the road and Jones & Sons is also a good bet for brunch. I also recommend taking the tube a couple of stops and checking out the newly reopened Museum of the Home, which is a lovely way to while away a moderately hungover couple of hours learning about the changing demographics of East London, which you, as part of the next wave of gentrification, are now a part.
To book a room at Locke visit the website here. To reserve a table at Kraft go here. To book a table at Le Bab visit the website here.