Smart rugby ball all the range or unnecessary nuisance?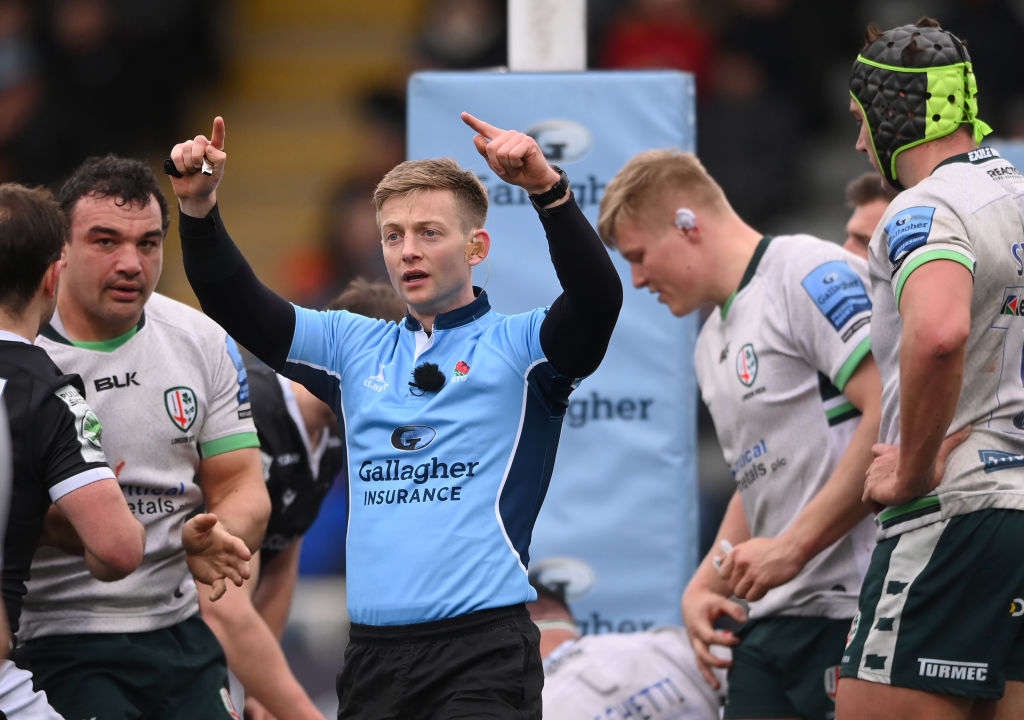 Is there such a thing as too much technology in sport? Is there a desire to have every aspect of the game you love monitored by TV screens and officials anywhere but inside the stadium? Rugby was early to embrace of on-field technology, introducing a Television Match Official (TMO) at the highest level much earlier than other sports integrated their own version.
The system allows referees to use their two assistant referees and a fourth official in a truck outside the ground to adjudicate on forward passes, foul play and whether tries should be awarded.
But now technology is taking another monumental step forward, with a smart ball that should be able to use data to accurately determine forward pass outcomes and try groundings.
The ball, developed by Gilbert, will be tracked in real-time using beacons positioned at various points around the pitch.
Rugby's idiot proof solution?
Set to be trialled at this summer's Under-20 World Championships, it is hoped that the technology could be used in future World Cups as an idiot proof attempt to clean up controversial moments in rugby matches.
World Rugby Director of Rugby Phil Davies said: "A fast game is a good game, and it is right that we explore technology that has the potential to help aid the flow of the game, reduce stoppage time and speed up match official decision-making.
"Rugby refereeing is perhaps the most difficult officiating job in sport. There are multiple decisions or non-decisions that are made at any given moment and the advancement of broadcast and social media means that such decisions are poured over long after the event.
"The evolution of smart ball technology opens the door to assist match officials in reaching accurate decisions more quickly, removing subjectivity and reducing the chance of error. While this is a trial and the technology is new, we are excited about its potential and look forward to seeing it in action at the World Rugby U20 Championship."
'Enhance fan experience'
Sportable CEO and co-founder Dugald Macdonald added: "We are excited by the opportunity to further showcase the full capabilities of the Gilbert smart ball in the upcoming World Rugby U20 Championship.
"After the successful implementation of smart technology to enhance the fan experience through broadcast graphics and digital content, we are looking forward to this next phase and the introduction of our officiating solution that the Smart Ball provides."
So technology is changing the face of rugby, quite literally. But questions do remain surrounding passes that go forward due to momentum and the physics of rugby data just cannot number crunch.
Sport has modernised in line with technology and a developing world, and it was only a matter of time before such levels of data intruded into our sporting landscape.
It may clean up the game and make it perfect, faster and 100 per cent trustworthy, but you can guarantee such a sanitised game – void of controversy – could in fact deter some neutral fans.
Sport, as with many things, is all about balancing the good versus the need. Sportable, World Rugby and this ball are altering the very way fans will understand the sport – and in a world where rugby is failing to earn the gravitas of the casual fan, it might be exactly what the game needs.