Sinai plane crash: Prime Minister David Cameron calls Russian President Putin, holds press conference with Egyptian President Abdel Fattah el-Sisi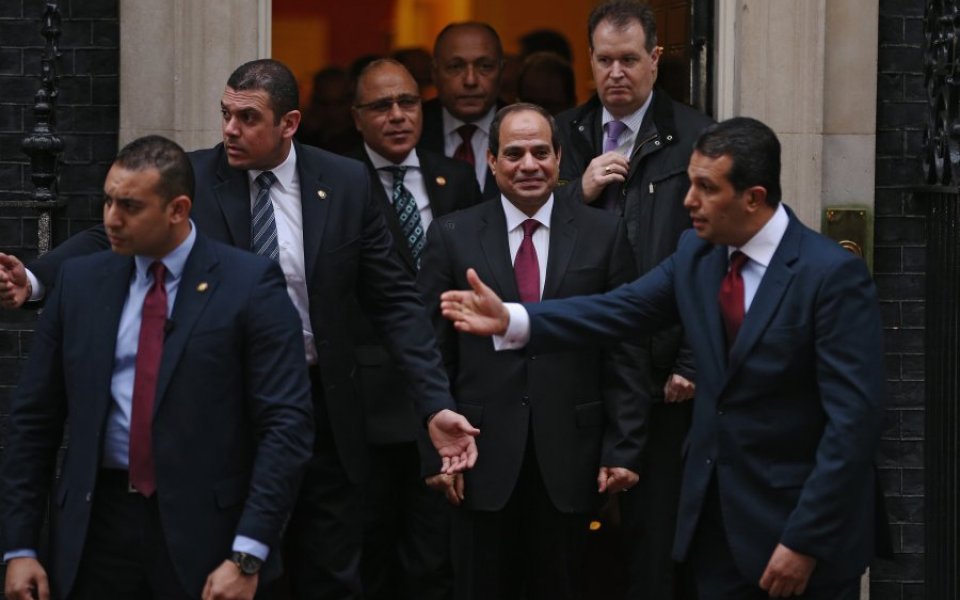 Prime Minister David Cameron and Egyptian President Abdel Fattah el-Sisi said in a joint press conference this afternoon that they will work together to address security concerns in Sharm el-Sheikh after Number 10 grounded all British flights arriving in, and departing from, the Egyptian resort.
Cameron said the two leaders were "committed to work together".
"It's in our mutual interest to address this and get back to normal," Cameron added.
Sisi, meanwhile, told reporters that Egyptian authorities worked with a British security team at Sharm el-Sheikh ten months ago.
"They were happy with that," Sisi said, adding. "We are still ready to cooperate on this."
Number 10 first stopped flights from Sharm el-Sheikh to the UK last night, citing security concerns following the crash of Metrojet flight 9251 to St Petersburg on Saturday.
Earlier today, Cameron said that the Russian jet crash over Egypt was "more likely than not" caused by a bomb and it could be "some time" before all British tourists in Sharm el-Sheikh are brought back to the UK.
The government estimates around 20,000 British tourists are currently at the resort on the Red Sea.
Downing Street said this afternoon that Cameron called Russian President Vladimir Putin earlier today to discuss the security concerns.
Describing the call, a Number 10 spokesperson said: "The Prime Minister reiterated his condolences over the loss of Russian life in the Sinai plane crash. He explained that, as more information had come to light, our concerns that the plane may have been brought down by an explosive device had increased."
"We had therefore taken the difficult decision to suspend flights into and out of Sharm el-Sheikh as a precautionary measure, while we sought urgent reinforcement of security measures at the airport. The safety of British citizens was our primary concern," the spokesperson added.
"The Prime Minister and President agreed we face a common threat from terrorism. The President expressed his thanks for the call and his understanding for our concern for the safety of British citizens. They agreed to keep in close touch as the investigation progressed."