Shooting at LGBTQ+ nightclub in Oslo being treated as an act of terrorism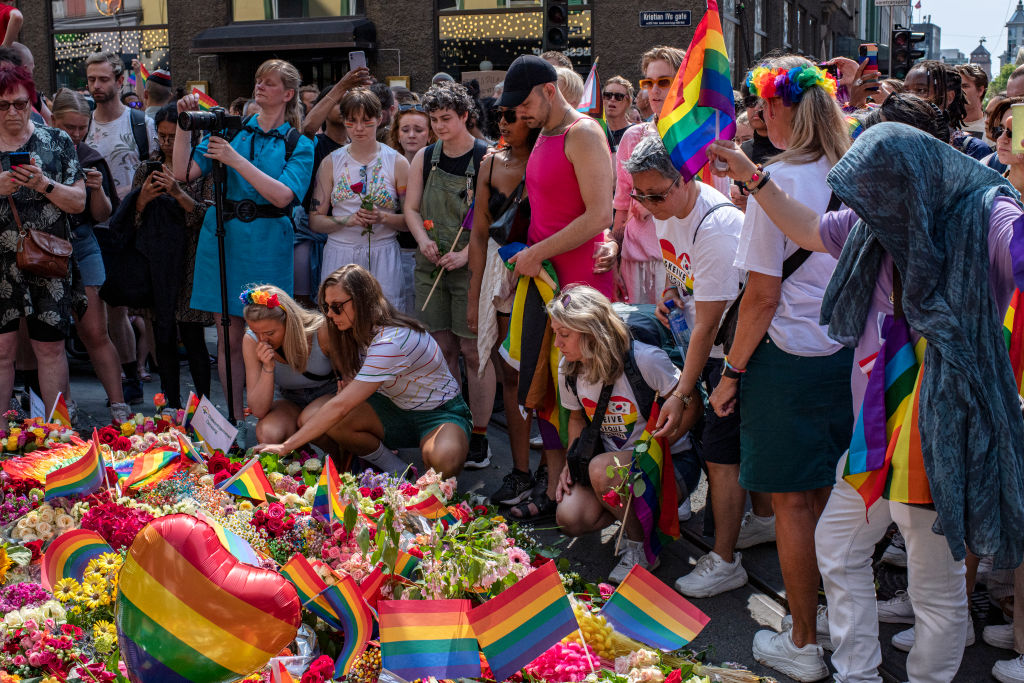 Norwegian authorities have arrested and charged a 42-year old man following a shooting at an LGBTQ+ venue in Oslo, which killed two people and injured 21 others.
The country's police force consider the attack to be an act of extreme Islamist terrorism, and the suspect has been charged with murder, attempted murder and committing a terrorist act.
The victims were shot in and outside the London Pub, a popular LGBTQ+ venue, near the Herr Nilsen jazz club.
The individual had been known to the security services since 2015, as a "suspected radicalised Islamist", and had a history of mental illness, according to Norway's PST intelligence service.
"There is reason to think that this may be a hate crime," the police said earlier.
"We are investigating whether… Pride was a target in itself or whether there are other motives."
Norway's Prime Minister Jonas Gahr Stoere called it a "terrible and deeply shocking attack on innocent people".
"To all the homosexuals who now are afraid and are in mourning, I say we are all with you," he said on Facebook.
Oslo's annual gay Pride parade was due to be held on Saturday, but was formally cancelled on police advice.
Despite the cancellation, hundreds of people marched near the scene later in the day, shouting: "We're here, we're queer, we won't disappear!"
"I think it's fantastic that this march is taking place, otherwise he would have won," one woman in her 50s told AFP news agency.
Rainbow flags and flowers were laid near the scene of the attack, which was sealed off by police tape, and bystanders comforted each other with hugs.