Sentiment dips across Eurozone but still positive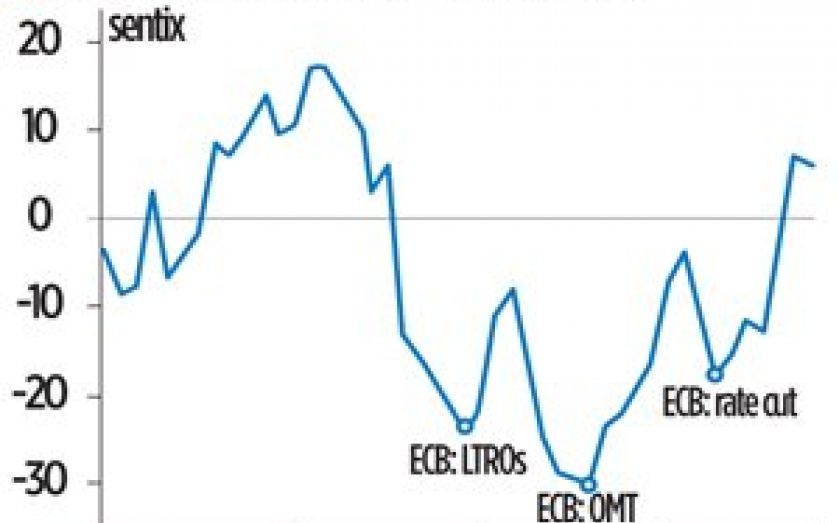 EUROZONE sentiment fell in October after surging to its second strongest level ever in September, but it remained in positive territory for a second consecutive month, a survey showed yesterday.
The research group Sentix said its index tracking investor morale in the Eurozone dropped to 6.1 points from 6.5 points in September.
The reading fell well short of the consensus estimate of around eight points.
In September the index turned positive for the first time in more than two years and experienced its second strongest rise since being introduced in 2003.
"After that record-breaking leap, there was a small drop of 0.4 points in October and that should be interpreted as stabilisation at a level that is now healthy again," Sentix said in a statement.
"That means annual gross domestic product (GDP) growth in the Eurozone probably normalised in the current quarter because if the overall index has a value of zero, it means that optimism and pessimism about the economy are in balance."
The 17-country Eurozone emerged from its longest-ever recession in the second quarter, expanding by 0.3 per cent. It is expected to grow by between 0.2 and 0.3 per cent per quarter through to the end of next year.