Scotland can cause untold World Cup misery to Springboks or Ireland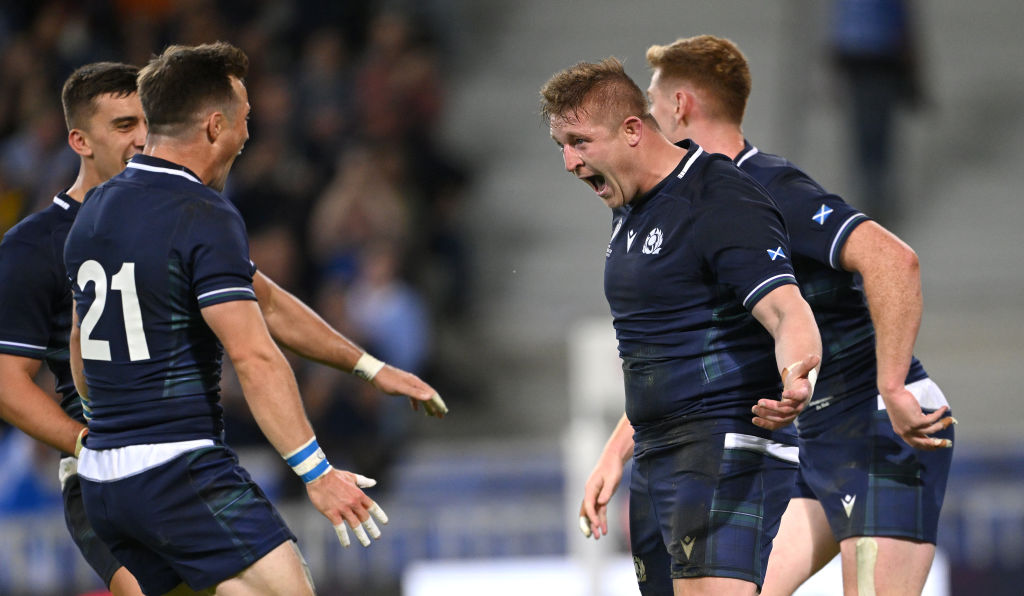 The last week of Rugby World Cup fixtures can often be a schedule of dead rubbers and meaningless ties, but there's a storm brewing in Pool B and it involves two of the home nations.
Both Scotland and Ireland are able to qualify for the last eight of the tournament, but it would come at the expense of the world champions South Africa.
A much more likely scenario, however, could see Ireland – much fancied for this tournament across the channel – disposed of at the group stages, bringing an end to careers for the likes of Johnny Sexton.
World Cup worries
It would be some feat for the Emerald Isle to not find themselves in the last eight, but to do so would represent an astonishing failure for a side who have so often reached the knockouts.
For any of this to be possible though – and for a duo other than Ireland and South Africa to get through – Scotland would need to beat their Celtic neighbours this weekend in Paris.
And to do this while knocking out the Springboks they wouldn't just need to beat Ireland, they'd need to win by at least 21 points while ensuring Ireland score four tries – which means the Scots would need to score 41 points over their close neighbours, something no team has done since New Zealand put 42 past them in July 2022.
So it is extremely unlikely that Scotland will top the group and cause South Africa to depart this early into the tournament, but it is possible.
"Could I believe in a scenario that they [Ireland and Scotland] will decide 'do we want to get this amount of points and then get South Africa out of the way?' That would probably be match-fixing, I would say. I hope not," Springbok head coach Jacques Nienaber said when asked about the scenario.
"Rugby is clean, that would be extremely disappointing."
Upset?
A win for Scotland by four match points and favourable points difference, though, would be enough to see them and South Africa through, with Ireland dumped out at the early stage.
Ireland are mocked often for their inability to win a quarter-final at the World Cup – their record is seven losses and zero wins – but going home after the group stages would be unimaginable. Except suddenly it isn't, and Scotland will have that in mind when they go toe-to-toe with Andy Farrell's men on Saturday night.
It is not often that group permutations go down to the final weekend but in Pool B there's a chance of a major, major upset. And it is all in Scotland's hands.