Ryanair share price rises with airline expecting full year profits and traffic numbers to fly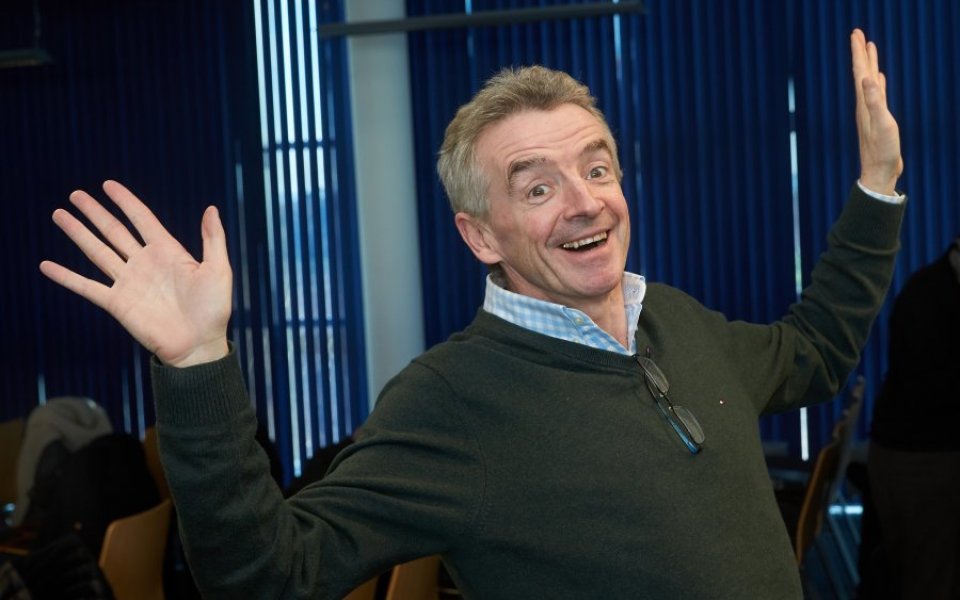 Profits are soaring for Ryanair, as the low-cost airline expects full year profits to reach the upper end of a range which was recently adjusted upwards.
The figures
Half year profits jumped 37 per cent to €1.09bn (£780m) in the first half to 31 October. Revenue was €4.04bn, up 14 per cent from the same period last year, and earnings per share soared 39 per cent from 57 cents to 80 cents.
The airline's traffic has risen 13 per cent to hit 58m passengers.
Ryanair's share price has soared 30 per cent since the start of the year and the airline's stocks were trading 2.6 per cent up in mid-morning trading.
Why it's interesting
Ryanair told investors in September that the number of passengers rose by a stronger-than-expected 13 per cent to hit 58 million, and in July the airline became the first in the EU to have carried more than 10 million customers in one month.
The company upgraded its full year forecast just one month ago, announcing to shareholders that it expected a full year profit between $1.175bn and $1.225bn, a leap up from the previous forecast of $940-970m. As traffic continues to outstrip expectations, Ryanair is now expecting its income to be "towards the upper end" of this recently upgraded range.
Strong demand has allowed the airline to raise its ticket prices two per cent, against expectations that they would remain flat.
The airline is planning to expand aggressively over the coming months, with new bases opening in Berlin, Gothenburg, Corfu and Milan. But chief executive Michael O'Leary has warned investors against "irrational exuberance" as fare wars continue this winter.
What they said
O'Leary said:
We are pleased to report this strong set of first half results. We have enjoyed a bumper summer due to a very rare confluence of favourable events including stronger sterling, adverse weather in northern Europe, reasonably flat industry capacity and further savings on our unhedged fuel.