Roland Duchatelet's project at Charlton is failing – and the appointment of Karel Fraeye will only alienate fans further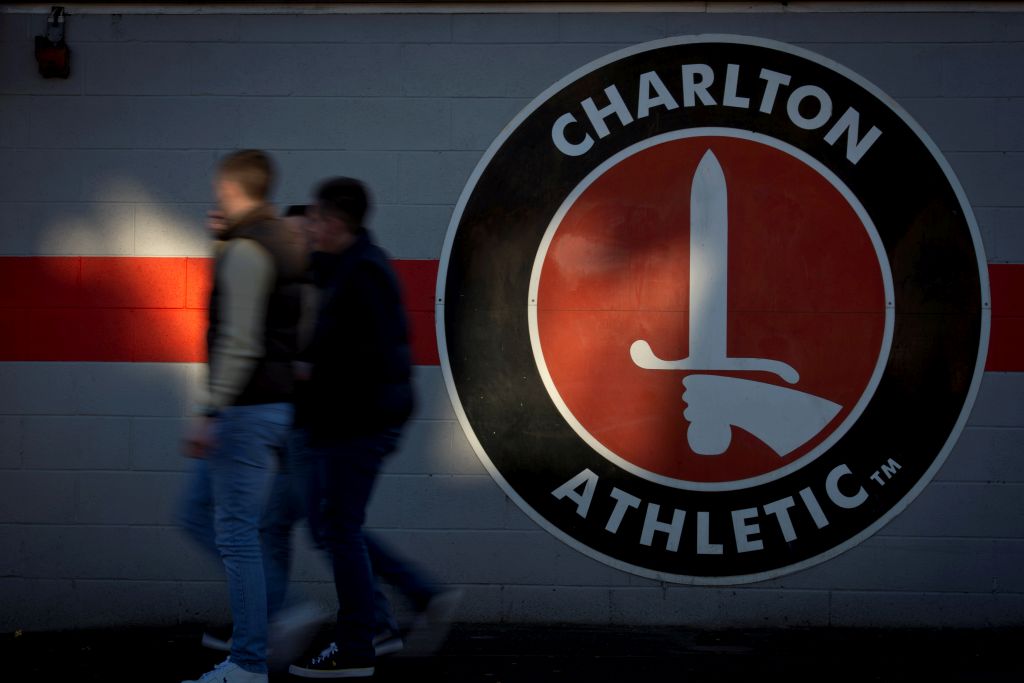 A decade ago, Charlton Athletic were English football's first point of reference for what a medium-sized club could achieve if run sensibly. They were the fourth best-performing side in 2005 in London, finishing behind only Arsenal, Chelsea and Tottenham.
Since then there have been a litany of failures, misjudgements and relegations but now, under the ownership of Belgian businessman Roland Duchatelet, they have become the fully formed textbook example of how to lose fans and alienate them.
Leeds' travails under the erratic Massimo Cellino and Cardiff City owner Vincent Tan's best Bond-villain impression have commanded coverage but quietly in a corner of South East London, a stream of fans are walking away from another historic club as its identity is reconstructed to fit the eccentricities of an out-of-town millionaire.
And after Charlton chose Karel Fraeye as the best man to arrest a slide that has seen the club slip into the Championship relegation zone, that trickle now threatens to become a flood.
For the unaware, that's Fraeye previously of Belgian third division side VW Van Hamme, 12th in a league of 18 teams when he left, with two wins in 11 games.
It's the football equivalent of a FTSE 100 company whose share price is plummeting and suffering from profit warnings picking a shop manager of an outlet with struggling sales as the chief executive to turn things around.
Read more: Charlton owner Roland Duchatelet sells Standard Liege
This is not the first act that reeks of disregard for a proud fanbase's ambitions since Duchatelet, who also owns two other European clubs and has ties to another through his son, took over in January 2014.
The decisions that have left Charlton fans – including myself – dismayed and confused under Duchatelet's ownership have grown too long to list but consider this one fact as a window into how badly managed the club has become in little over 18 months: a quarter of the way into the Championship season and Charlton are currently one point off the bottom with no permanent manager or head coach, no permanent first team coach, no official director of football, no chief scout, no head of communications and a squad desperately reliant on inexperienced academy players to make up the numbers.
At the centre of Duchatelet's project is the idea that cross-fertilisation of talent between his network of clubs – including FC Carl Zeiss Jena of the German fourth division – and scouting links on the continent can give Charlton a competitive edge in the Championship.
If such an edge has emerged, it has been made invisible by the instability caused by five managerial changes in less than two years, the departure of top performing players and the slow haemorrhaging of backroom staff with experience and expertise of English football.
The idea may be a winner. The execution has been a total failure.
Little else is known about the microchip manufacturer's plans for the club – Duchatelet has attended a handful of games since taking over. Instead, such trifling tasks such as communicating with his customers is left to chief executive Katrien Meire, also in charge with the day-to-day running of the organisation.
Meire is an amiable personality but her most noticeable impact has been seen in woefully misjudged attempts to engage the fans through gimmicky initiatives such as England's first ever fans' pitch side sofa and an ill-fated attempt to create a "Sea of Red" in the Valley stands by asking fans to hold up a red page from the club programme in unison. The result more closely resembled an accident at a ketchup factory.
Such gimmicks may work for successful Premier League clubs with a settled, established fanbase looking to add the more transient international supporter to their ranks. But Charlton are a struggling inner-city team in the Championship. Half-time dancers (another new addition) are unlikely to convince the tourist crowd a team of European journeymen is their best option for a Saturday afternoon in London and instead only further the sense of dissociation felt by the hardcore support who keep clubs of this size afloat.
Sure, pitch-side sofas are not so much of an issue when your team is winning under a popular manager. But when they arrive as long-serving members-of-staff leave the club and sceptical fans read quotes from the chief executive to the media saying: "He [Duchatelet] does it his way and they [the fans] need to accept that", such incongruity only adds to the growing suspicion amongst supporters that those in charge of the club not only don't get what it is about – they don't particularly care.
It shouldn't be this hard to get right. Just look around: beyond the gloomy basin of SE7 (and the turmoil at Stamford Bridge) football is thriving in the capital.
Similarly sized Crystal Palace and Watford enjoy full houses who come to watch their full internationals every week in the Premier League while the historically smaller Brentford have been reinvigorated in recent years by the innovation, ambition and modest investment from their supporter owner Matthew Benham.
Each club has tied a willingness to try something new with smart execution and – crucially – an engaged fan base.
Charlton's Premier League successes a decade ago were the culmination of a remarkable turnaround in the club's fortunes first instigated by the fans who formed a political party and won enough votes to persuade Greenwich council to bring them back home to The Valley in 1992.
Somehow, the opportunity to watch a boss from the Belgian third division and his struggling team from a pitch-side sofa just doesn't quite compare.
Correction: This article originally stated Roland Duchatelet owned four European clubs as well as Charlton. It has since been amended to state he owns two and has ties to another through his son.