Renegade wine made in Bethnal Green – with YOUR face on it
Warwick Smith is Bethnal Green's first and so far only winemaker, and probably the only one that puts his customers' faces on the bottle. "We ask people to put themselves forward every year and we pick a selection. The idea is that the wines stay with the people. If we make the same wine in the same way from the same vineyard, it's the same person but we take a new picture of them for each vintage. So as the wines evolve, so do the people on them!"
Kyra, for instance, is a nice Sauvignon Blanc, while Sara is a memorable Essex Chardonnay. Josh, meanwhile, is a classy 2019 Sangiovese, and Melissa is a cheeky Pinot Grigio/Grauburgunder born in 2019. There is a Gary in the pipeline.
In E2, Smith makes "Renegade" wines from fifteen UK vineyards, as well as foreign ones. "I set up Renegade in 2016 after 15 years in financial services, mainly working for Russell Investments in London and Singapore. "I was just a desk monkey and wanted to invent a completely new life for myself in wine. So I borrowed and begged. Our approach to winemaking is very different to the others in the space.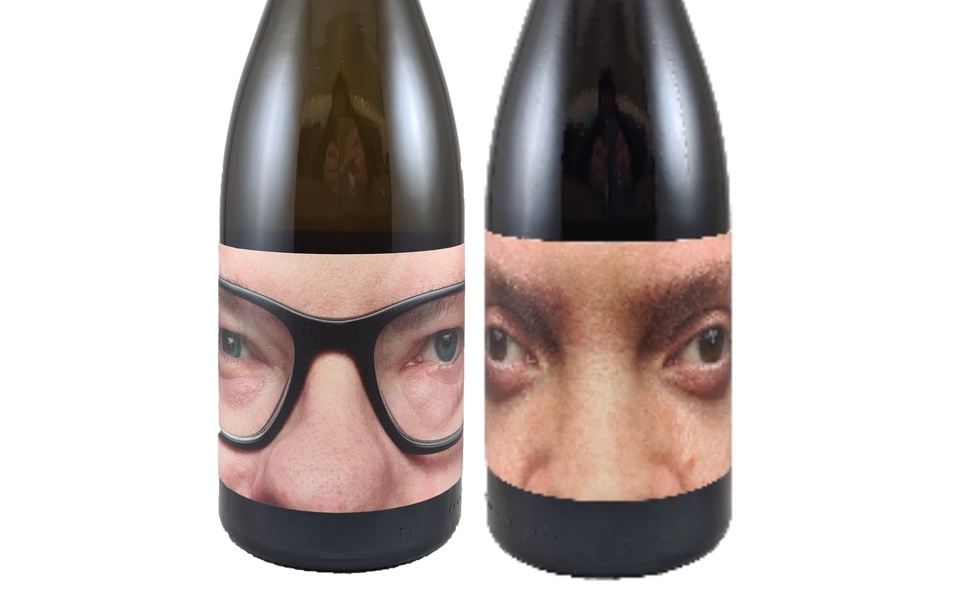 "Firstly, we are the only winery in world that sources premium, predominantly organically grown, hand-harvested, fresh whole bunches of grapes from UK, France, Germany, Spain, Italy, Albania and Portugal, and we'll work with Hungarian, Swiss, and other grapes this year. We buy around 50 per cent from England. Our philosophy is to make innovative, low intervention wines in London.
"If you love Provence rosé or Champagne, buy those. They're great. If you want something new, brilliant and innovative, try Renegade's very modern Sauvignon Blanc, Skin Contact Pinot Grigio Ramato and Dry Hopped English Sparkling (Bethnal Bubbles).
"Almost all our wines are wild ferment (no additions of yeast), we don't fine or filter the wines and we don't use animal or winemaking chemicals. We don't add sugar to juice or take away acidity. Vintage variation will be significant because of that. All our wines are made in Britain. We make around 38,000 bottles a year but we're hoping to build a bigger – but still small – new winery in East London this summer in time for the 2021 harvest."
Smith is not alone in creating innovative urban wine. Blackbook Winery, in Battersea's Stone Business Estate, is run by Sergio and Lynsey Verillo. Their wines are made from grapes grown in Essex and  Oxfordshire. "My mother was from Budapest and my father from Caserta in southern Italy," says Sergio. "Both migrated to the States in the early 70s. My father was an auto mechanic specialising in exotic cars and imports such as Ferrari and Lamborghini. My mother was a basketball player for the Hungarian national youth team."
A graduate in journalism from the University of New Hampshire, US-born Sergio studied viticulture and enology at East Sussex's Plumpton College and worked as a harvest cellar hand around the world before becoming a sommelier and assistant wine buyer for the wine merchants Philglas and Swiggot.
Aberdeen-born Lynsey is a graduate of Strathclyde Business School and worked for American Express and now VISA Europe. They met in New York and when she returned to London, Sergio followed. "The winery is based under the Queenstown road railway and was built around the 1910s as part of the railway extension. It's pretty rad as we are surrounded by Victorian clay bricks that most likely came from the same place a majority of our fruit comes from: Essex.
"The name BlackBook comes from the philosophy of bringing together tradition with innovation. The word has duality. Historically, the little Black book held important numbers and dates but is now more often a term for a graffiti artist's sketchbook. We're bringing together history and modernism to reflect the city we live in."