In this recession, it's the tail end set of kids starting work who aren't alright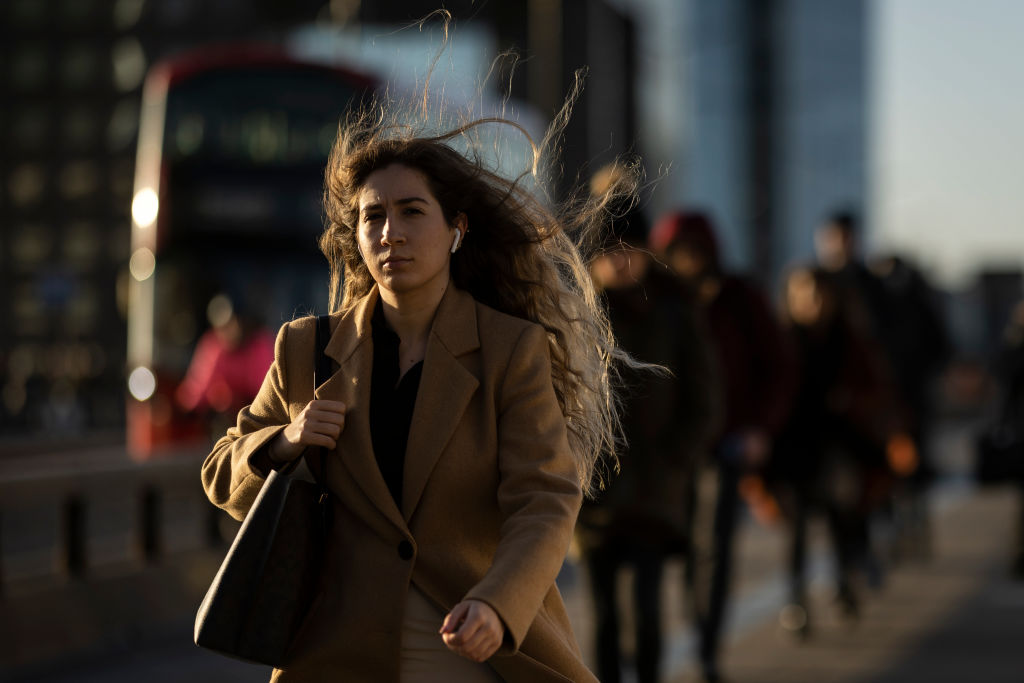 People who started work during lockdowns escaped the fate of those entering the labour market in 2008, but it's the young people still at university we need to be worried about, writes Sascha O'Sullivan.
If you needed further proof that people would rather put things off than avoid last-minute stress, you need look no further than the HMRC website crashing yesterday, the last day to file self-assessment tax returns.
Our habit of delaying the worst, unfortunately, extends towards Britain's employment dilemma.
If you've listened to any speech by Jeremy Hunt or Rishi Sunak over the last 99 days, you'll have heard them boast about record low unemployment.
And they are right: in the third quarter of last year, unemployment was at 3.6 per cent. The last time it came close to that was in the same period of 2019, and before that, in 1973. For the last decade, it has been comfortably above 4 per cent.
As much as Hunt and Sunak want to rest on their laurels, they know there's a problem; that's why they are trying to get the over 50s getting back into work. Of course, the pension is going up with inflation, salaries aren't.
Unemployment figures don't count those who have left the labour market, either because they are sick or retired early or in education (or perhaps buying into the "house girl/boyfriend" trend on Tik Tok and if you are, I don't blame you).
During the pandemic, there was much hand wringing over the futures of people graduating from university and starting their careers: there were less jobs, less internships, less work experience, and where there were these opportunities, they were based almost entirely on remote-working, hampering young people's opportunities to progress in their careers.
In recessions, people starting their first jobs tend to have the most "economic scarring" – jargon for stunted prospects and salaries.
But the pandemic wasn't just any recession, the economy shrunk almost in an instant and then, as lockdowns were lifted, swelled, like one of those puffer fish when under attack.
This meant those either just starting work or looking for work were able to recover quickly, as the number of job vacancies grew rapidly. It created the current problem we have – the opposite of unemployment – which is a tight labour market, slumped productivity and politicians pushing half-baked plans to get your dad back to work.
Thanks to the rise in vacancies, the job market was competitive and those at the start of their careers could compete for better jobs, and companies, reluctant to hire older workers, were fighting for them. As a report published last week by the Institute for Fiscal Studies found: yes, the kids are alright. A glimmer of good news.
But as with everyone piling in to do their tax return at the same time, we've delayed the worst. This would be firmly labelled as "declinism" if you're Jeremy Hunt, but it is also pragmatism. Again, just ask those trying to hit refresh on HMRC, ignoring a problem doesn't make it go away.
The problem is the younger cohort of Generation Z: the kids who were sitting their A-Levels during the pandemic, the ones whose exams marks were bungled by Gavin Williamson's formula to determine their grades and the ones who missed out on spots at university as a record number of people achieved A* and A grades.
Or they are the ones who spent much of their university career learning remotely either at home with their parents or worse, locked in student halls plagued with Covid-19 cases and the incessant ping of the NHS test and trace app (yes, we all have PTSD).
The IFS congratulate the 2020-entrants for escaping the fate of their 2008-era equivalent, who, three to four years after starting work in 2007, were in jobs which paid, on average, just $0.90 more than their first post – half of what the 2004 cohort was paid. But in the same breath, they deliver a pretty bleak warning.
The authors, Sam Ray-Chaudhuri and Xiaowei Xu, said: "Of more concern might be those young adults leaving education in the next few years, who are about to enter into one of the deepest downturns on record".
Vacancies started falling in April last year, albeit from a record high, not as a result of people filling those positions, but because companies don't hire in recessions.
In tech, for example, companies across the world have dramatically culled their workforce. Even before the mass layoffs, the demand for entry level and junior roles in UK-based tech firms shrunk between 2019 and 2021, by 2 per cent and 5 per cent respectively. At the same time, the number of vacancies for more senior roles grew by more than 8 per cent.
It's no wonder Jeremy Hunt is trying to convince us not to fret about Britain's future, the further confidence drops the worse the outcome looks for Generation Z (as if the return of low-rise jeans wasn't bad enough).
Whether or not you quite believe the UK economy will grow less than Russia's in the next year, as the IMF said yesterday, we are headed for a recession.
Not for nothing, the sting of a puffer fish is more lethal than cyanide, and worse when they swell.