RBS' plan to pay bonuses twice that of salaries blocked by UKFI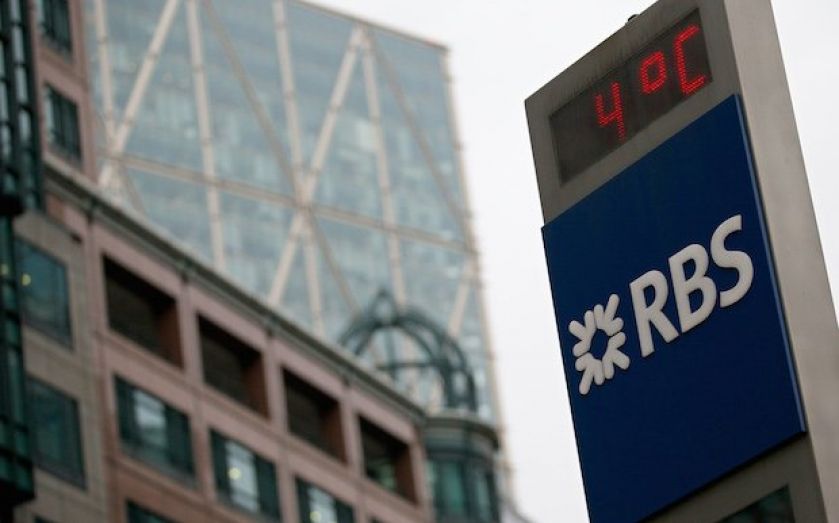 RBS has said this morning that the UKFI, the body that manages the government's 81 per cent stake in it, has confirmed it'd block a proposal which would mean the bank could pay bonuses twice that of employees' salaries.
From the statement:
UKFI has informed the Board that it will vote against any resolution which proposes a 2:1 ratio. In these circumstances the Board expects such a resolution would fail and will therefore not be brought to the AGM.
The board had been considering the 2:1 ratio, which complies with the stringent pay rules from Brussels, provided there's shareholder approval.
Until now RBS, which posted a loss of £8.2bn last year, has said the 200 per cent bonus amount is vital to staying competitive in the industry, with UK and European rivals indicating they will seek approval from their own shareholders to apply the ratio.
The board said it believes the "best commercial solution" for RBS is to retain the flexbility on fixed pay ratios that is "now emerging as the sector norm", adding that this position had been understood by institutional shareholders during consultation.
The UKFI's decision, said the lender, will heighten risks:
The Board acknowledges that this outcome creates a commercial and prudential risk which it must try to mitigate within the framework of a 1:1 fixed to variable compensation ratio.
Government response
The Treasury has this morning welcomed the decision, saying that higher bonuses "cannot be justified, and the government would not have supported such a proposal".
RBS, it added "is heading in the right direction, but it has not yet completed its restructuring and remains a majority publicly-owned bank."
It agrees with retaining the cap at the default ratio of 1:1, calling RBS' proposed pay policy "appropriate". It added:
RBS's pay policy will mean that the firm remains a back-marker in its overall remuneration compared to other banks.

The government is clear that RBS's total and average remuneration per head will fall this year.