Rare his 'n' hers houses go on sale in Kensington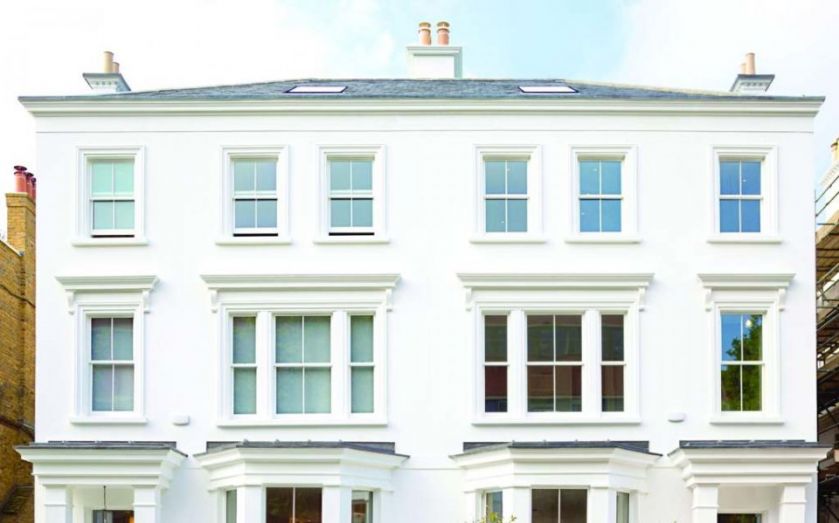 Everybody needs a bit of space in their relationships, but if you feel you need more than most, then these twin houses may be the perfect solution. Two identical semi-detached houses have entered the market in Kensington. Complete mirror images of one another inside and out, Hyde House and Holland House would make perfect his 'n' hers abodes, most notably reminiscent of Helena Bonham Carter's arrangement with director Tim Burton in Belsize Park – before they divorced.
Still, it's hard not to be impressed with these six bedroom, four bathroom properties. Formerly an enormous single house, it has been split into two but they each still span 5,778sqft of living space over six floors, which is as valuable as gold dust on the London market.
"While this tends to be seen more often on the continent, this is incredibly rare in the UK, with each individual property tending to have its own character," says Alan Russell, founder of sales agent Russell Simpson. "This is why we foresee overseas buyers taking an interest in these properties, either a young European couple attracted by the fascinating layout or a buyer from the Middle East who could be interested in taking advantage of purchasing both for their wider family."
Behind their Victorian-style facade, they boast high ceilings and large French windows overlooking 1,000sqft gardens designed by Chelsea Flower Show gold medallist Philip Nixon. The basement floors are also prepped for entertaining with home cinemas, temperature-controlled wine cellars, pool complexes, bars and a staff bedroom suite.
Sources: Zoopla; TfL
AREA GUIDE: W8
House Prices
Detached
Semi-Detached
Terraced
Flats
£12.064m
£7.411m
£4.699m
£1.756m
Transport
Time to Canary Wharf
30 mins
Time to Liverpool Street
27 mins
Nearest station
High Street Kensington
Under separate negotiation, both houses are priced at £12.75m. Contact Russell Simpson on 020 7225 0277 or visit russellsimpson.co.uk.