Raheem Sterling hits new heights and shows why sponsors are in hot pursuit
Last month it emerged that Raheem Sterling was being courted by Air Jordan, the Nike sub-brand reported to be considering making him the face of a new range of football boots in a £100m deal.
If anyone was in any doubt why Sterling is in line for one of the sport's most lucrative ever boot deals then they only needed to tune in to England's extraordinary 5-3 win over Kosovo on Tuesday.
Teenager Jadon Sancho may have grabbed some of the headlines with his first two goals for the national team but it was Sterling who ran the show in his most scintillating display yet for the Three Lions.
Read more: England show good and bad in eight-goal thriller
Of England's five goals, Sterling scored one and set up three more. He made nine dribbles and had five shots. But numbers alone do not capture the extent of his influence on this chaotic game.
The Manchester City player glided across the turf at St Mary's, slicing a gung-ho Kosovo side to shreds. Every time he ran with the ball it looked sure to end in a goal. Often it did.
Indispensable figure
Sterling's importance to England is not new. He was their best performer, too, when despatching Bulgaria 4-0 on Saturday, and in the previous two Euro 2020 qualifiers.
But he has now eclipsed Harry Kane as Gareth Southgate's most indispensable figure. This qualifying campaign may not pose the greatest test, but with England's midfield unable to pierce even these workmanlike defences it is Sterling who provides the cutting edge.
It could be argued that he has also become the key piece in City's lavish jigsaw. Having broken the 20-goal barrier in his last two seasons, he is averaging more than a goal a game this term.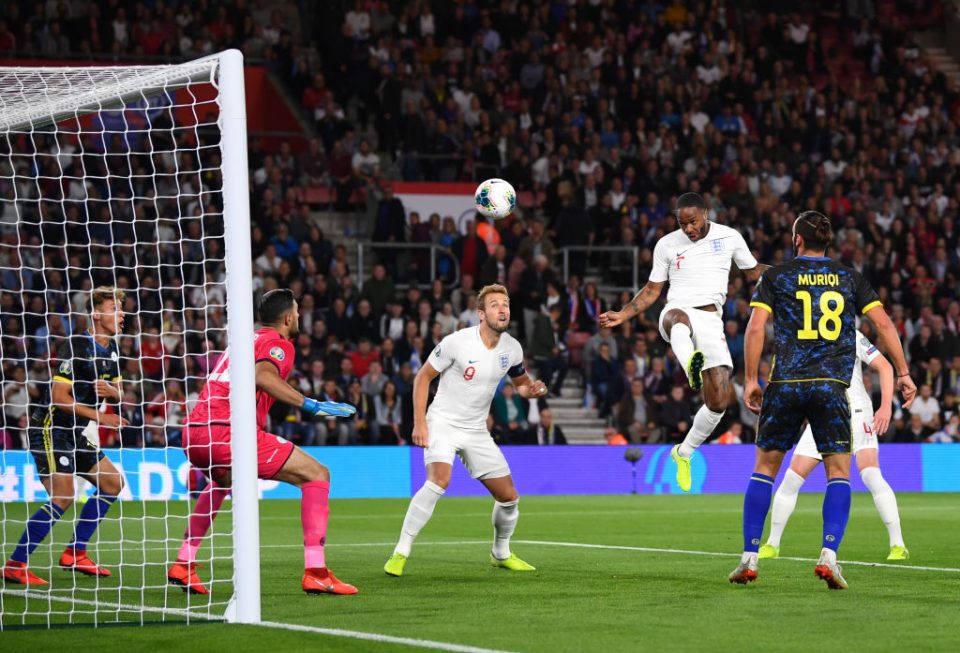 Sterling just gets better and better and he is now hitting new heights. These numbers and performances are unmistakably elite level and usually the preserve of Messis, Ronaldos and Mbappes.
His hero status is some transformation from 18 months ago, when he remained a misunderstood and unfairly maligned presence in the England side even as they reached a World Cup semi-final.
Credit must go to Southgate for switching to a 4-3-3 formation that has liberated Sterling to recreate the devastating displays coaxed out of him in a similar system by City coach Pep Guardiola. Since that tactical tweak, he has scored eight in nine games for his country.
Authentic persona
Also decisive in the change in perception of him has been his social media post criticising the portrayal of young black footballers after he was racially abused from the stands last season.
Sterling's words not only drew a line in the sand but encouraged other players, such as England team-mate Marcus Rashford, to speak out and marked him out as an Athlete With Something To Say alongside the NFL's Colin Kaepernick and US footballer Magan Rapinoe.
That is all down to him. One insider who has worked with Sterling says he spoke out spontaneously, without taking advice – indeed, they believe this off-the-cuff approach could be refined to amplify and leverage his new image, as Nike has with Kaepernick and Rapinoe.
His persona is authentic, though, as he showed by lingering pitch-side after the final whistle on Tuesday, signing autographs for massed ranks of children.
One plucky youngster asked for and received his boots. That footwear is very much in demand.
Main image credit: Getty