Why Labour's pension revolution is a bit of a damp squib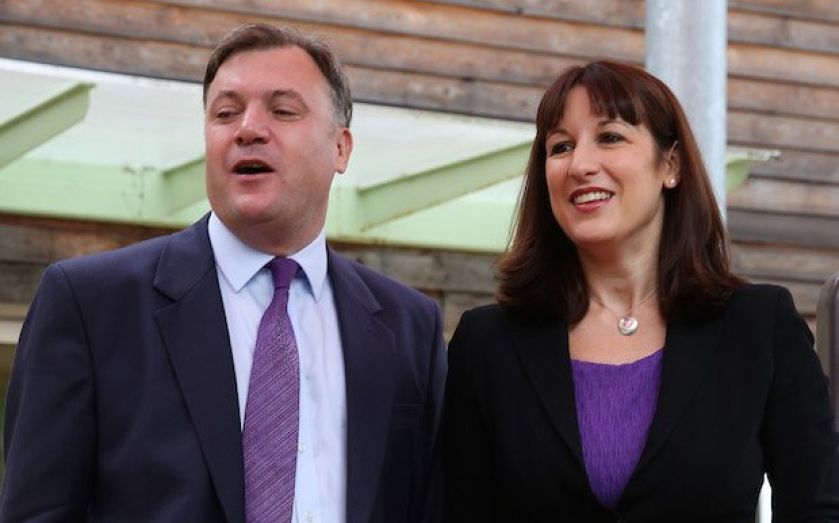 Labour launched a pensions taskforce today, alongside plans to look at broadening the scope of the workplace pension scheme.
Shadow work and pensions secretary Rachel Reeves outlined plans for the task force, headed by professor Dr David Blake of Cass Business School and set up with key industry backers and policy experts, to encourage people to save into private schemes.
The group will also consider alternatives like the collective pensions schemes seen in Canada and Holland.
"For far too many people, the insecurity they face during their working life is set to continue when they retire," Reeves said at the event hosted by the Resolution Foundation.
Labour is also considering plans to lower the threshold for automatic enrolment into the workplace pension scheme from its current level of £10,000 to the bottom earnings limit for national insurance, currently £5,772. According to the party, this could see an additional 1.5m workers enrolled in the scheme at a cost of £20m by 2018/19, including 1m women.
But there's a snag. Various pensions experts this morning have pointed out that under Labour's new plans, those earning under £10,000 per year would get very little out of the changes – perhaps just £10 a year or less. It would take an incredibly long time to build up a pension pot of £20,000 if you're putting away just £10 per year.
"It's a tiny number, just pounds per year in some cases," pensions expert Tom McPhail from Hargreaves Lansdown told City A.M. "It's right to address the problem but this won't actually make much difference because the contributions are so small. It will also cause additional costs for pension providers," he added.
McPhail also warned that when Reeves announced the policy, she spoke of the chance to build up a £20,000 pot for retirement, but this does not take inflation into account. In reality, he said, a £20,000 pension pot would be worth more like £3,000 or £4,000 years down the line.
As some commentators have suggested, those on low incomes have other more pressing and immediate needs on their incomes, and the promise of a very small pot years down the line is unlikely to feel like the helping hand Labour clearly wants it to be.
Bitcoin's success hinges on the rule of law says Canadian think tank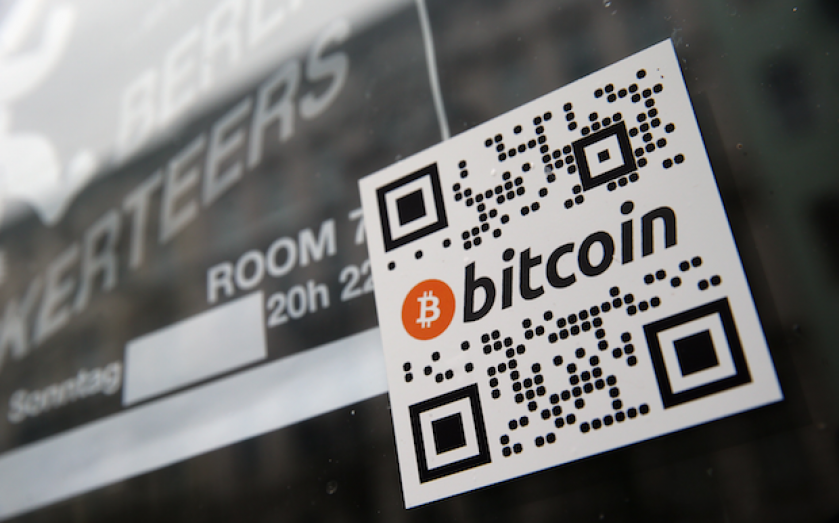 The success or failure of the world's favourite cyrptocurrency depends on its legal status, according to a research note from the Montreal Economic Institute (MEI).
Examining a host of countries that have implemented regulatory frameworks regarding Bitcoin, MEI find there are three factors which are critical to the success of the digital currency.
First, users need to receive concrete benefits from using Bitcoin rather than some other currency, a state of affairs mostly related to mechanics of Bitcoin.
There also needs to be clear rules in place indicating how Bitcoin will be treated, both by the taxman and by regulators. Furthermore, these rules must not interfere with Bitcoin's role as a medium of exchange.
A regime with clear and predictable rules eliminates much of the uncertainty that holds investors back from taking a chance on Bitcoin. Cryptocurrencies will also require some form of governmental acceptance. However, this acceptance does not have to take the form of official recognition as a currency, simply that the fiscal status of Bitcoin should not prevent it being used in manner similar to that of conventional currency.
According to MEI, Germany seems to have done the best job of meeting the necessary criteria to secure a hospitable environment for Bitcoin. Recent developments in Canada also provide another friendly jurisdiction.
However, several countries have taken their hostility toward to Bitcoin to the extreme. The Chinese government and central bank have banned banks from carrying out commercial operations using Bitcoin, while individuals remain free to do so.
Russia stipulates that the ruble is the country's sole method of payment and no other monetary unit can be brought onto the market. Even though there are no regulations framing the use if Bitcoin, existing legislation makes it potentially illegal for individuals to use.
Excessive administrative rules, as well as burdensome taxes still have the potential to strangle Bitcoin at the point of birth in a swathe of countries.
However, MEI observe that there are existing legal regimes suitable to Bitcoin. One such regime is Canada, which includes Bitcoin exchanges within the definition of money services businesses. The report also also says the state of New York's BitLicenses experiment deserves evaluation.
However, while stable and predictable rules are important, MEI add a caveat:
While more precise rules are a precondition for the growing acceptance of Bitcoin, they can also have their drawbacks. Bitcoin is a technology that is constantly evolving, and that has multiple uses. The rules that regulate Bitcoin should ideally remain flexible and be adapted to this fluid character so as to give free rein to innovation.

The world's five most marketable footballers ranked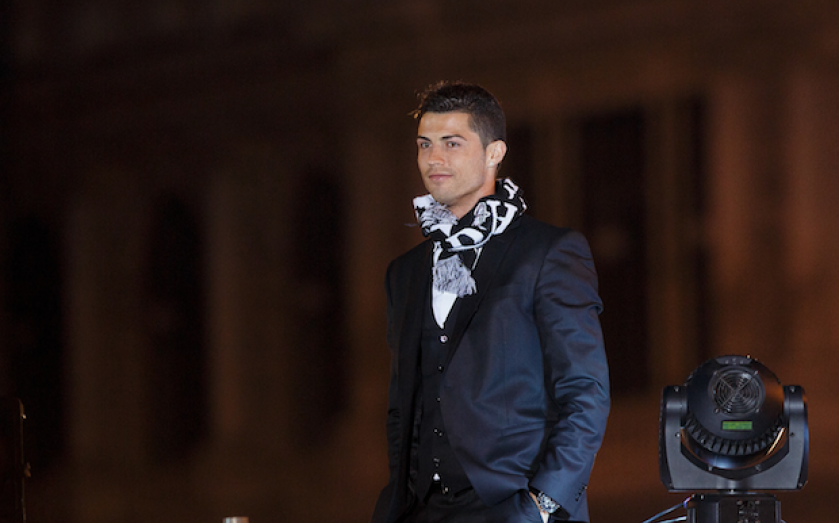 Cristiano Ronaldo has more to celebrate this week after winning the Champions League with Real Madrid, as sports marketing experts Repucom have just announced research results placing the Ballon d'Or winner as the most marketable footballer in the world currently.
Repucon measured perceptions of over 6,500 people in 13 international markets representing over 1.5bn people, evaluating a range of attributes including awareness, appeal, trust and trendsetting influence amongst other factors, to calculate the most marketable players in the world today.
Results of their research suggested that globally 83.9 per cent of people know of Portuguese star Ronaldo, with 82.5 per cent of people surveyed considering him a trendsetter, with Ronaldo described as an "endorser's dream" ahead of the upcoming 2014 World Cup in a couple of weeks.
Rival Lionel Messi of Barcelona and Argentina was in 2nd with 76.1 per cent global awareness, while 3rd place was surprisingly taken by Barcelona team-mate and Spain defender Gerard Pique, probably helped by his relationship with well known pop star Shakira.
The most marketable footballers playing for British clubs were represented by Fernando Torres of Chelsea and Spain in 4th place, and Wayne Rooney of Manchester United and England in 5th place.
MtGox operator set to sell Bitcoin trademarks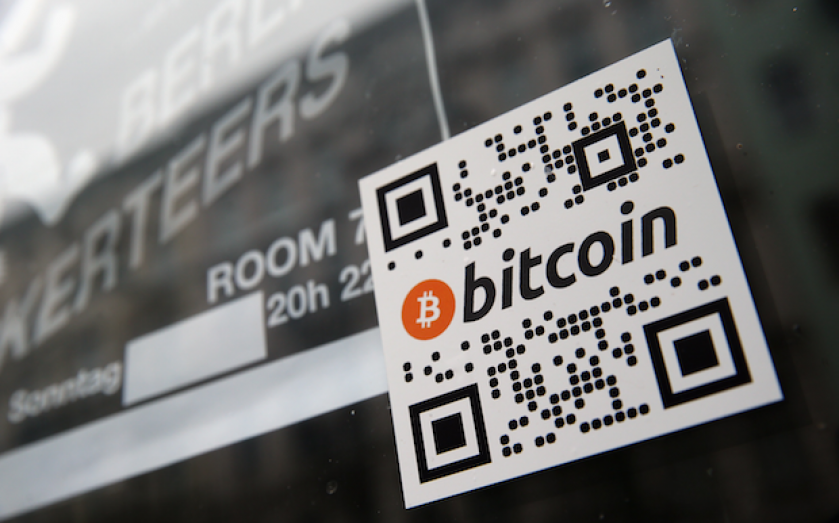 The holding company of the stricken Bitcoin exchange MtGox is hoping to sell the trademarked word Bitcoin, according to the Wall Street Journal.
Tibanne is looking to raise around $1m from the sale, which would include the Bitcoin trademarks in Japan, the European Union and the Bitcoins.com domain name. The company's chief executive said they wanted to sell the rights because they had no use for them.
So far it is not clear whether the money raised from the sale will be used to pay back MtGox's creditors. The trademarks are set to expire in 2021 and 2022, in the EU and Japan respectively. However, both are renewable if certain fees are paid.
Tokyo-based Tibanne, was founded by MtGox CEO Mark Karpeles and describes itself as a specialist in "web hosting, application development, and system management."
A spokeswomen for Japan's patent office told the Wall Street Journal that holders of the trademark could exercise the right of owning a word through suing anybody using it without permission, however, a claim's validity would have to be judged by a court.
In February, MtGox filed for bankruptcy protection in Tokyo and said it had an outstanding debt of $63m (£37m). The company is set to be liquidated in wake of a Japanese court ordering bankruptcy proceedings in April.
Eurozone consumer confidence rises in May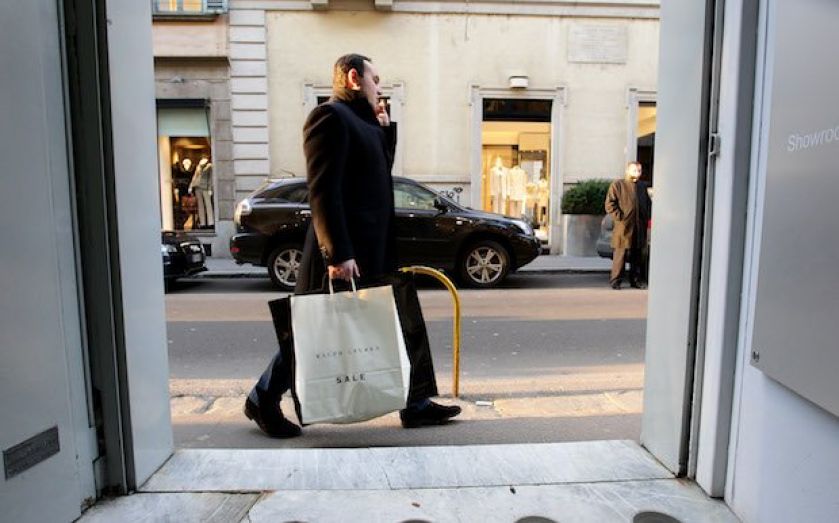 Confidence in the Eurozone economy is on the rise. The European Commission's consumer confidence index rose to -7.1 in May, from -8.6 last month. Consumer confidence is now at its highest point since October 2007.
Analysts had expected the improvement to -7.1. Eurozone business confidence was also up, to 0.37 from 0.30 in April. The rise suggests that the economic recovery may gather some pace in the second quarter.
Manufacturing and services balances also strengthened, with the latter pointing to increases in annual output of 1.5 per cent. However, France's Economic Sentiment Indicator (ESI) weakened again, suggesting flatlining GDP growth.
"Overall, the Eurozone recovery is still not strong enough to make a significant dent in high unemployment or ward off deflationary pressures", said James Howat, European economist at Capital Economics.
Serco awarded Caledonian Sleeper franchise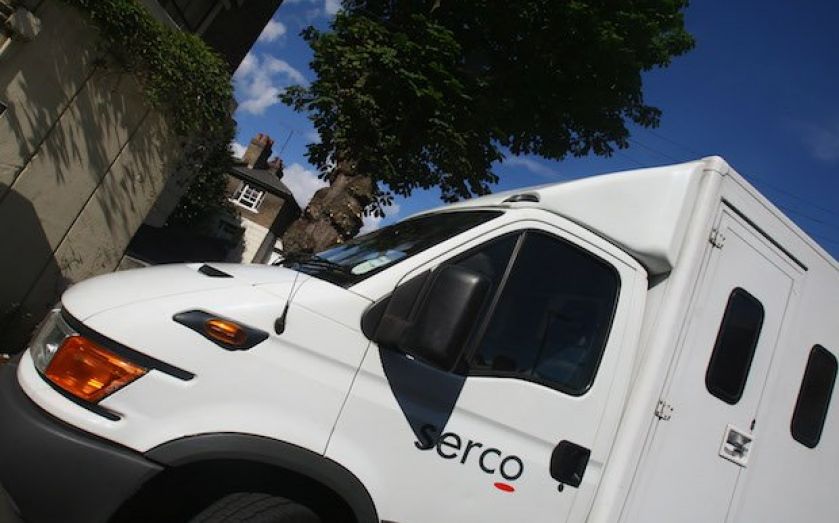 International service company Serco, has been chosen to manage a 15-year franchise for the Caledonian Sleeper service, which is set to be run separately from the ScotRail franchise.
Serco was selected by Transport for Scotland which aims to transform the service with over £100m being invested in new rolling stock. It is hoped that the new stock combined with other innovative changes will improve customer service.
The company will be taking over the franchise from Aberdeen-based First Group. Total revenue to Serco over the lifetime of the franchise is expected to reach £800m.
Serco will be taking on the operation of all aspects of the Caledonian Sleeper including marketing, sales and passenger services. The Sleeper service connects London, Aberdeen, Edinburgh, Fort William, Inverness as well as a host of other Scottish towns and cities.
"I am delighted that we can use this unique blend of expertise to transform the iconic Caledonian Sleeper into a modern, high quality hospitality service to make Scotland proud", said Serco chief executive officer Rupert Soames.
Serco has over 3,000 employees living and working in Scotland. Three companies made bids for the contract: Arriva Night Trains and First Group.
Balfour Beatty lands £188m Heathrow contract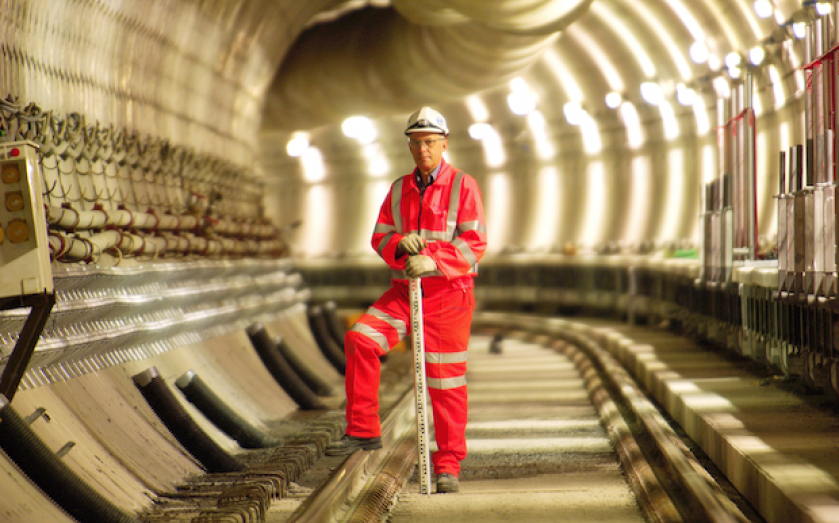 Infrastructure company Balfour Beatty has won a £188m contract to deliver infrastructure works for Heathrow Airport Limited.
The company will work with Heathrow over the next three years to maintain and upgrade terminals 1, 2 and 4. The deal announced today is the first of four new-style framework contracts that have been awarded by Heathrow as part of a £1.5bn investment package.
Balfour Beatty act as programme manager and contractor at different stages in the lifecycle of the framework. Projects will include structural improvements, as well as replacements of escalators and passenger conveyors. The individual projects in the framework are worth between £500,000 and £70m.
"We have worked in partnership with Heathrow for fifteen years and we will continue to bring our leading capabilities in areas such as Building Information Modelling and safety to our work at Terminals 1, 2 and 4; and play our part in helping Heathrow maintain its position as a leading travel hub", said Steve Marshall, executive chairman.
Asian markets climb higher after positive US data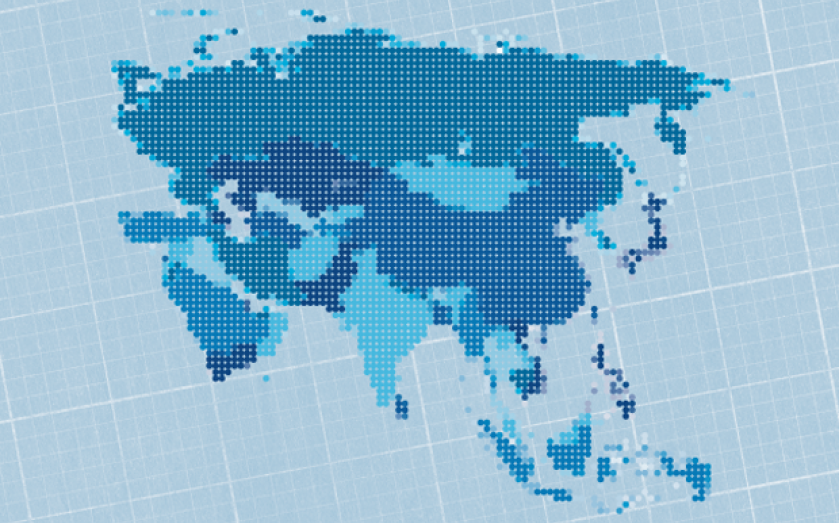 Asian markets are up this morning after a slew of positive economic data from the US and rising Chinese industrial profits.
Data released yesterday showed a surprise increase in US durable goods orders in April of 0.8 per cent – the consensus had been for a 0.5 per cent fall. Consumer confidence and home prices were also on the rise.
Chinese industrial profits jumped 10 per cent this year through April compared to the same period in 2013, according to a report released today. There remains widespread speculation that the government will take further measures to achieve the country's 7.5 per cent growth target.
Investors are still buoyed by comments from the European Central Bank (ECB) suggesting that some form of monetary easing will be announced at the next policy meeting.
Fears over the situation in Ukraine have dissipated somewhat after the successful conclusion of the country's presidential election. The government said it had retaken an airport and had inflicted heavy damage on pro-Russian separatists.
How Asia could fix Twitter's disastrous growth problem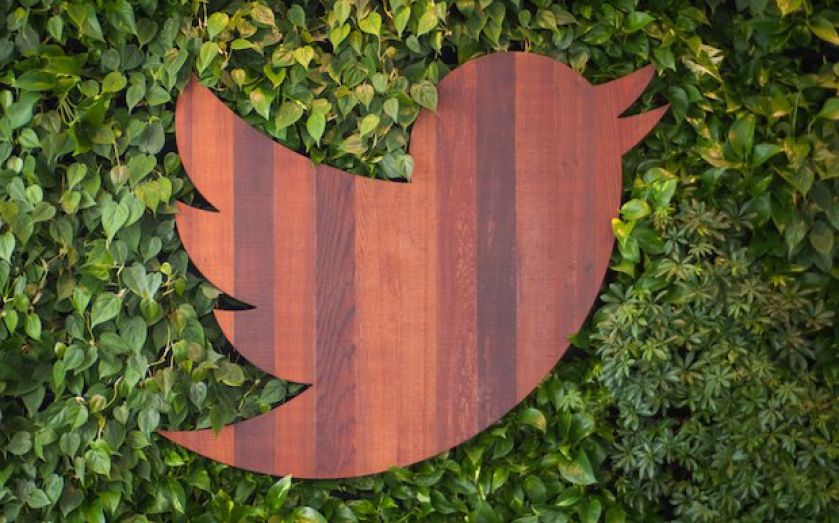 Twitter's user growth is rapidly slowing, a revelation that has sent its share price tumbling in recent months.
But the social network's best hope for growth could lie in Asia, according to a report today.
While the number of Twitter users in the US is expected to grow by just 12 per cent this year, its user growth in Asia could grow by 34 per cent, led by booming markets such as India and Indonesia, according to research from eMarketer.
Large growth rates frequently reflect a small installed base, but not in the cases of these two countries: India and Indonesia will rise to have the third- and fourth-largest Twitter populations in the world in 2014, with 18.1m and 15.3m users, respectively—both surpassing the UK for the first time this year for the number of users.
If the growth story turns out to be true, it'll be a relief to Twitter's shareholders and employees – its share price has fallen over 50 per cent from its January high of $69, to just $30.5 yesterday.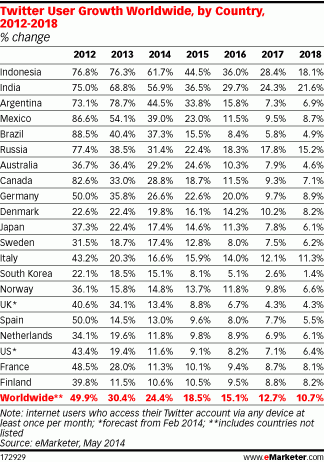 US durable goods orders beat expectations with 0.8pc rise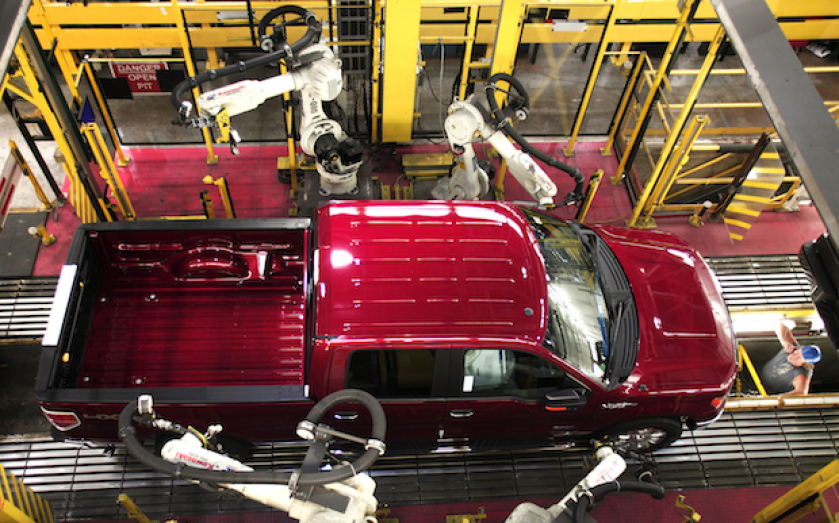 Durable goods orders in the US unexpectedly rose 0.8 per cent in April, after rising 2.5 per cent in March. The consensus was for a 0.5 per cent fall.
Rising sales of defence aircraft and other transport equipment helped drive the unexpected boost in orders. Defence capital goods orders jumped 39 per cent in the month.
Increasing growth in the world's largest economy also saw gains in orders for electrical equipment and computer networks. However, there was a 4.1 per cent drop in bookings for commercial aircraft.
Plane manufacturer Boeing received 70 orders for planes last month, compared to 163 in March. Furthermore, if the defence sector is stripped out of the numbers, new orders in fact suffered a 0.8 per cent decline. But there may yet be grounds for optimism.
"Overall, with the survey evicence strengthening markedly over the past few months, we would expect to see capital goods orders and shipments continuing to trend upwards. Second quarter growth in equipment investment should be be notably better, even after the upward revision to first quarter growth", said Amna Asaf, economist at London-based consultancy Capital Economics.