Bitcoin set to take on Argentina's peso as new exchange launches in Latin America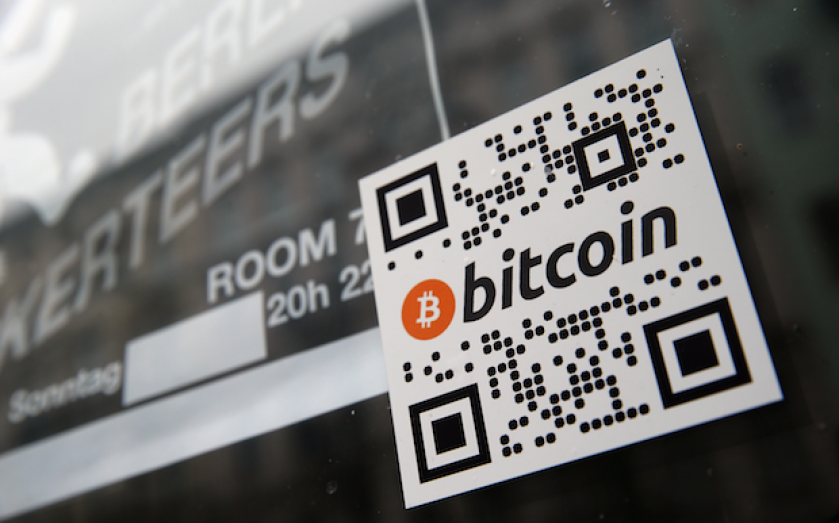 Bitcoin and Litecoin exchange Bitex.la has made its official launch, with the intention of being Latin America's "first regional exchange".
Bitex.la boasts users in Colombia, Mexico, Spain and the US, but hopes to expand to more countries in the near future.
The Buenos Aires-based exchange will also be providing services in Argentina, widely touted as having suitable conditions for Bitcoin growth.
An unstable currency and booming blackmarket demand for US dollars have created an opportunity for Bitcoin entrepreneurs to gain a significant foothold for the industry.
With inflation running high, many Argentinians are seeking alternatives to government issued currency. While it is true that Bitcoin itself is susceptible to bouts of volatility it cannot be systematically devalued by a central bank.
Alan Safahi, CEO of cash-to-Bitcoins, recently told digital currency new site Coindesk: "We see a lot of pent-up demand for Bitcoin in Argentina. I was there a couple of months ago – people in the streets come up to you and try to convert your dollars into Bitcoin."
Bitex.la is hoping to establish itself as a trusted digital currency and banking alternative to the status quo, according to Coindesk. The exchange has received $2m of financing from a UK investment firm, with the company saying it will provide the capital needed to follow through with the project.
"We're going to [be] launching a trading API in the following months, and we're investigating and trying to set up better ways for people to fund their accounts, so most of the money is going to go to new markets in Latin America", said chief operating officer, Francisco Buero.
However, Bitcoin has not received a universally warm welcome. Last week, Argentina's central bank issued a statement warning the public of the risks of cryptocurrencies and their potential for criminal activity.
"Internationally, however there is still no consensus on the nature of these assets, various authorities have warned of [their] possible use in money laundering operations and various types of fraud", the statement concluded.
Since there is no clear regulation of Bitcoin in Latin America, Bitex.la is incorporating in Holland to protect itself from the unpredictable whims of regulators.
Furthermore, Bureo hopes this will give the company the ability to negotiate with the authorities in each market differently. Bitex.la is also seeking to simplify how users interact with its website through the use of payment processor Astropay.
Astropay has in the past provided similar services to failed Bitcoin exchange MtGox. The company is also taking measures to counter problems of theft and fraud encountered by other Bitcoin exchanges. Bitex.la will keep deposits in cold storage and will be using AES-256 cryptographic encryption.
King of Spain abdicates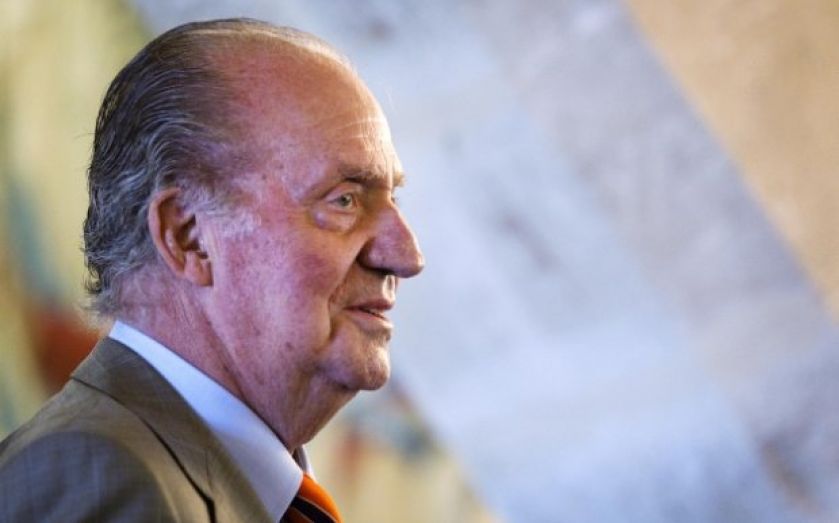 The King of Spain, Juan Carlos, has abdicated.
The 76 year old king assumed the throne in 1975 two days after Francisco Franco died.
He will be succeeded by 46 year old Crown Prince Felipe. The announcement was made on television by Spain's prime minister, Mariano Rajoy. "I'm convinced this is the best moment for change," said Rajoy.
A poll conducted earlier in the year found 60 per cent of the Spanish people supported the king abdicating in favour of Crown Prince Felipe.
Furthermore, more than 40 per cent of Spaniards supported the total abolition of the monarchy. The Spanish PM praised Juan Carlos as a "tireless defender" of Spanish interests.
A new constitutional amendment will be proposed to allow for the abdication. Juan Carlos will explain his decision to the Spanish people later on Monday.
In 2012, the Spanish monarch faced intense criticism for his decision to go on an elephant hunting holiday paid for by the Saudi Arabian defence minister.
The king had been considering stepping down for some time, according to reports from El Pais.
What you need to know before the open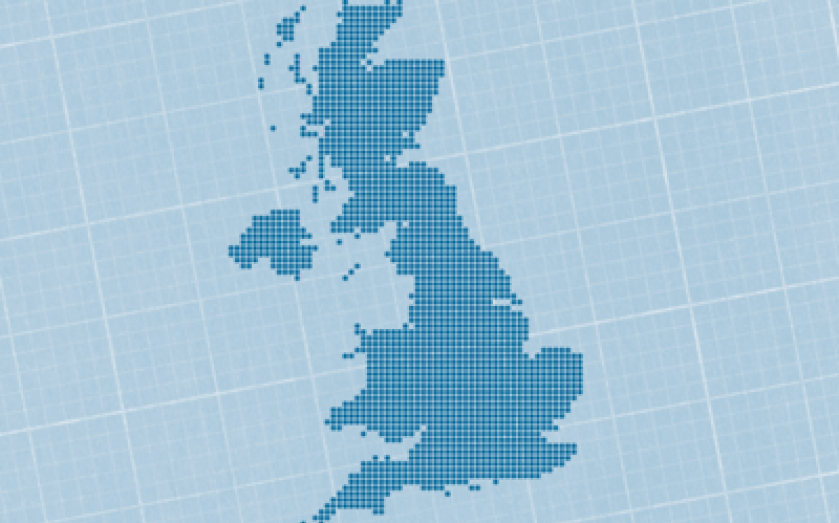 European markets are expected to receive a boost this morning after postive Chinese manufacturing data lifted Asian markets
Det Norske Oljeselskap ASA, a part-owner of Noway's largest offshore oil discovery in the last several decades, may move after agreeing to buy Marathon Oil Corp.'s local unit for $2.7bn.

European equities rose 1.9 percent in May as the European Central Bank signalled it would pursue monetary easing via form of a cut in the deposit rate to less than zero.
Corporate data
Infrastructure company Blafour Beatty has abbounced the sale of two UK PPP assets for a total consideration of £97m.
Student accomodation firm Liberty Living is set to list on the London Stock Exchange.
Rio Tinto has announed the completion of the sale of its 50.1 per cent in the Clermont Joint Venture to GS Coal.
Data in focus
•9:00am; Eurozone Markit manufacturing PMI (May)
•9:30am: UK M4 money supply (MoM) (Apr)
•9:30am: UK M4 money supply (YoY) (Apr)
•9:30am: UK Markit manufacturing PMI (May)
•9:30am: UK Mortgage approvals (Apr)
•2:45pm: US Markit manufacturing PMI (May)
•3:00pm: US construction spending (Apr)
Balfour Beatty lands £97m in UK asset sale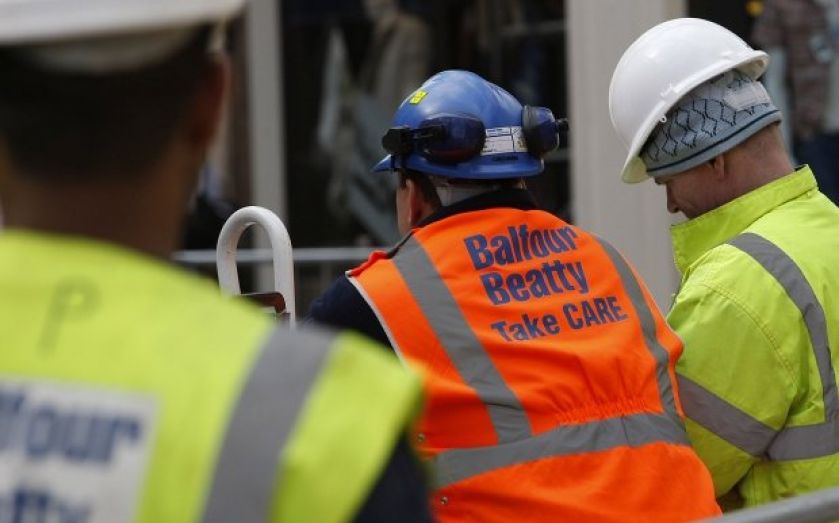 Infrastructure company Balfour Beatty has announced the sale of two UK PPP assets.
50 per cent of its interest in the University Hospital of North Durham and all of its interest in the Knowsley Schools for the Future project will reach a total consideration of £97m, with total gains on the disposal amounting to £51m.
The company said the transaction exceeded the directors' evaluations by £44m, an uplift of 82 per cent.
"These disposals are in line with our strategy to generate income from our Infrastructure Investments business through disposals, thereby releasing cash for future investments and delivering value for our shareholders", said executive chairman Steve Marshall.
Chinese manufacturing boosts Asian markets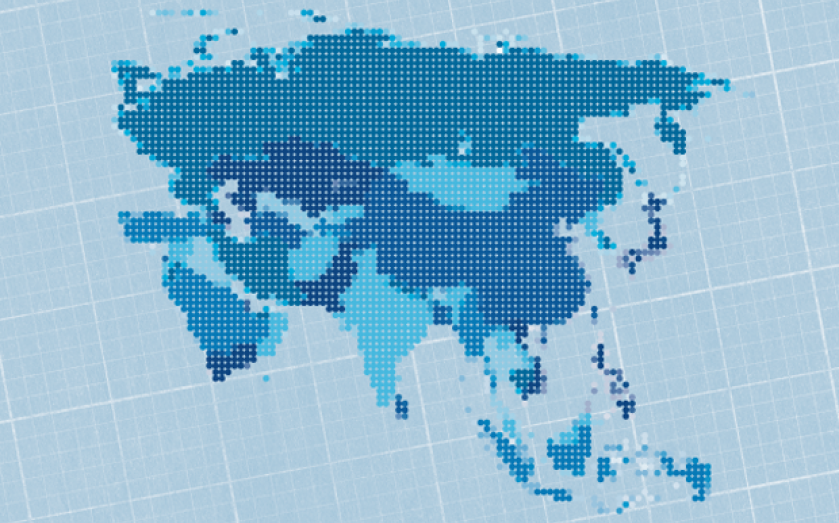 Asian markets are on the up after the third successive pick-up in the Chinese manufacturing purchasing managers' index (PMI).
PMI rose to 50.8 in May, according to the National Bureau of Statistics and China Federation of Logistics and Purchasing. The new data may add further weight to the view that the world's second largest economy is not about to experience the slowdown in growth many had feared.
"With further measures to support small firms announced last Friday, including targeted RRR cuts, the outlook for the sector no longer looks as downbeat as it did earlier this year", said China economist at Capital Economics, Julian Evans-Pritchard.
The pace of government stimulus measures, such as railway investment, has also been increased this year. However, China's faultering property sector may be a drag on growth in future quarters.
On Thursday, the European Central Bank is expected opt for monetary easing via a cut in the deposit rate to less than zero. Advances on Wall Street have been modest as investors await the release of US non-farm payrolls on Friday.
JD Sports chief executive steps down with immediate effect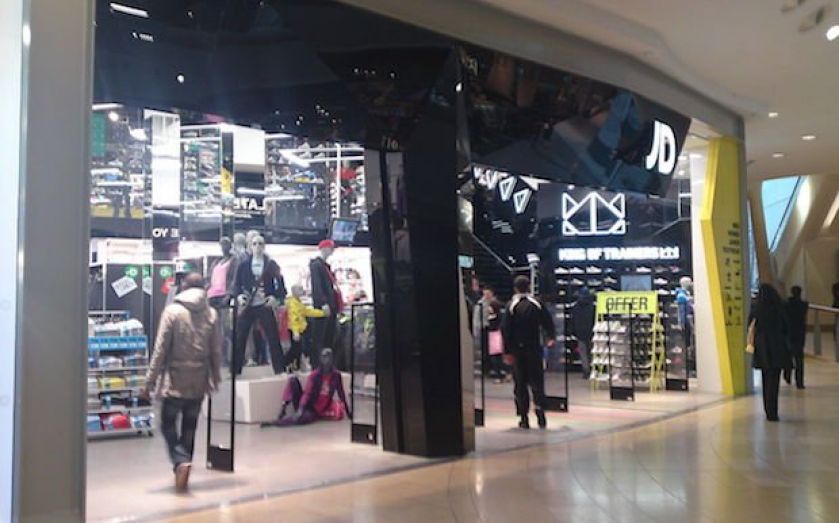 The chief executive officer of JD Sports, Barry Bown, will be stepping down from the board of the British retailer with immediate effect. Bown had been with the company since 1984.
JD Sports said that with the role of executive chairman having been in place since 2004 and the development of the company's senior management team over the past decade, there will not be an immediate replacement for the role of chief executive. No reason was given for Bown's decision to step down.
Peter Cowgill, executive chairman, said:
The Board would like to thank Barry for his valued and considerable contribution to the growth and progress of the business. We look forward to his continued support as a consultant to the Company.
Shares in the company are down 0.2 per cent. In April, JD Sports announced a jump in profit before tax of of 27 per cent to £77m, beating analysts' estimates of £74m. Revenue was up 5.7 per cent to £1.3bn. The company's dividend was raised three per cent to 22.65p.
Darkcoin races past Peercoin with 82pc surge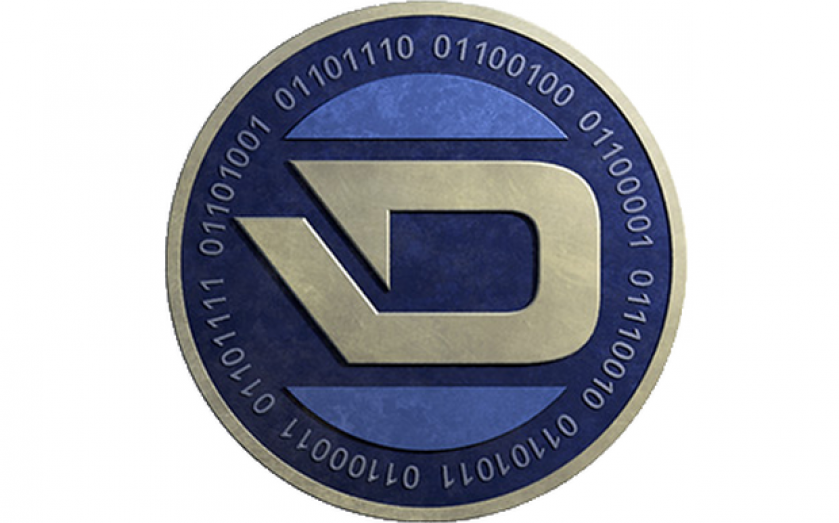 After suffering a heavy fall on Tuesday, cryptocurrency Darkcoin is ending the week on a high, racing past rival digital currency Peercoin to become the world's third largest cryptocurrency.
Darkcoin has jumped 82 per cent in just 24 hours with a market cap close to $60m. Earlier in the week Darkcoin suffered a massive 23 per cent fall after its blockchain split into several forks.
Bitcoin experienced similar problem in March 2013, when the blockchain split into two, with one half adding blocks to one version of the chain, and the other half adding blocks to a different version.
The Darkcoin team temporarily removed masternode payments from the network to restore stability. "This was either due to an intentional attack on the network or an issue with the masternode payments system, in either case we have a solution for masternode payments that will be safe for the network in the future", said Darkcoin developer Evan Duffield, in a statement issued on Wednesday.
Fortunately for holders of the privacy-centred currency no funds have been lost. The Darkcoin team said stability was restored to the network within hours. Duffield has also made alterations to the rewards for masternodes.
The masternodes conceal users transactions by mixing their Darkcoins with two additional users. Anyone can turn their computer into a masternode, so long as they can prove they've paid 1,000 Darkcoins. So as to incentivise operators, these coordinators will now receive 20 per cent block payments instead of the previous 10 per cent.
The Darkcoin team had wanted to hike the rewards of masternodes for weeks but were unable to since the code was undergoing testing and launch stages. Duffield is hoping to recruit new developers to help facilitate future implementations and work on the Darksend system.
Entrepreneurs group launches 2014 Growth Britain Manifesto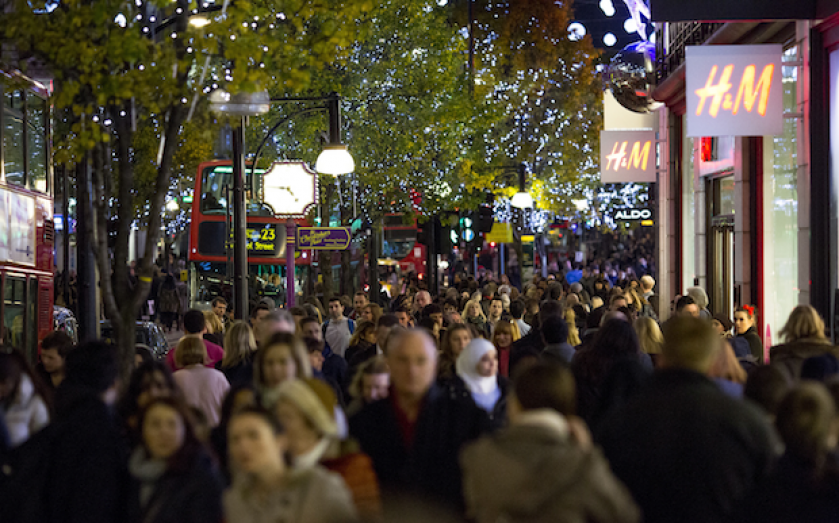 Leading entrepreneurs group E2Exchange has launched its Growth Britain Manifesto to assist small companies and entrepreneurs capitalise on the UK's strengthening economy.
The report includes calls for the abolition of of employers' NIC for jobless people under 25 for 12 months and an extension of the UK's 24 enterprise zones into London and the South-East.
SMEs should also receive more targeted support with an increase in the NIC employers' credit from £2,000 to £3,000 per year.
The group said it welcomes the pro-business measures introduced by the government but believe much more can be done to spur business expansion and increase the pace of economic growth.
The report comes as three separate surveys provided further evidence that the UK economy is recovering strongly. The Confederation of British Industry (CBI) said the UK economy is growing at its most rapid rate for more than decade, while the British Chambers Commerce (BCC) said the economy will soon surpass is pre-crisis peak and upped its growth forecast for 2014 from 2.8 per cent to 3.1 per cent.
British consumer sentiment is also at a nine-year high, according to market researcher GfK. E2Exchange recommend that the government establish a special team within the Department for Business Innovation of Skills (BIS) to give advice to entrepreneurs when navigating the 700 separate government SME support and funding schemes.
Business rates are also long overdue for reform, according to the report. E2Exchange advocates moving to system where the rates a company pays a company depends as much on its performance as it does on the property value of its premises.
The UK government should also up its game when it comes to exports, with a dedicated export credit guarantee scheme. Only one in 25 businesses export their products and services. The coalition government recently doubled the amount lending available to exporters to £3bn and reduced the interest rate charged on these loans by a third.
"The package of initiatives that we are calling for will help to ease the financial burden of employment tax, business rates and access to funding that is disproportionately borne by SMEs, and assist them in taking full advantage of the gathering recovery to boost their own growth prospects", said Shalini Khemka, CEO of E2Exchange.

Car dealer Caffyns profits jump as car sales soar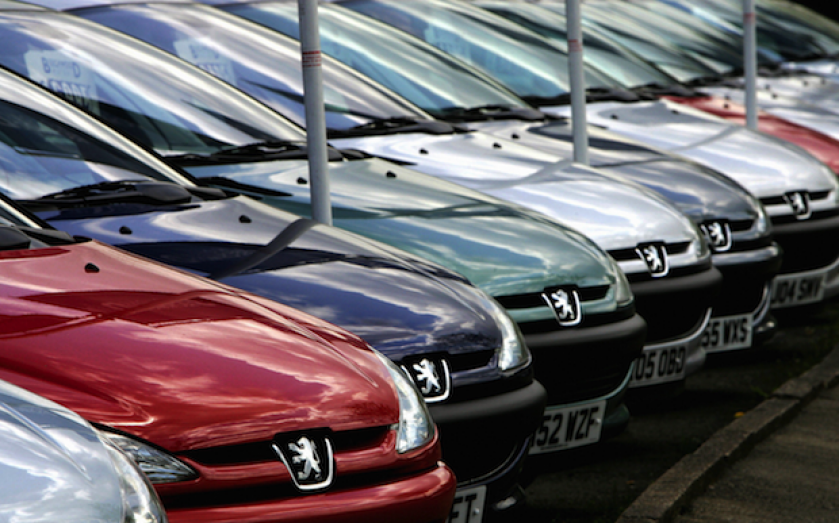 Car dealer Caffyns has reported a rise of 40 per cent in profit before tax to £1.5m for the year ended 31 March. Revenue was also on the up climbing to £193m, with dividends per share rising from 12p to 18p.
Like-for-like unit car sales leapt 18.6 per cent, while like-for-like used unit car sales enjoyed a 17.5 per cent rise. In the same period total UK new car registrations increase by 12.5 per cent. However, annual new car registrations remain below pre-recession levels.
The company relocated its Volkswagen business in Worthing to a new 15 car showroom and 12 bay workshop. The new development us intended for customers to have greater viewing opportunities and increased aftersales facilities. Caffyns said it had strengthened its Volkswagen operations by acquiring a freehold property next to its dealership in Esatbourne.
"By adopting a strategy of trading from larger sites, and by focussing on our excellent franchises, we have been able to record an improved operational performance in both new and used cars. We look forward to taking further advantage of the growth opportunities presented by improved economic conditions in the UK", said chief executive Simon Caffyn.
The company is also optimistic about the economic recovery in some European markets and is seeking to improve the use of technology to facilitate the customer's transition from internet based research to visiting a showroom.
Asian markets mixed ahead of Chinese data release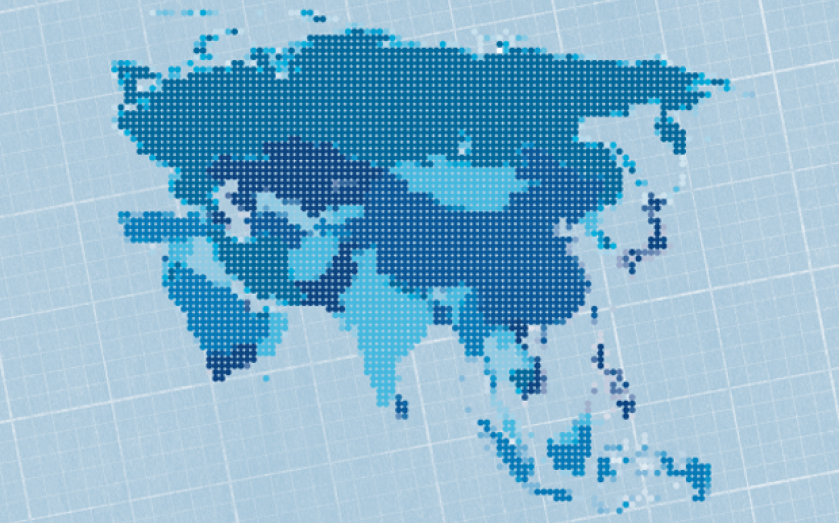 Asian markets swung between gains and losses as investors await the release of Chinese manufacturing data. China's official manufacturing purchasing manager's index (PMI) for May will be published on Sunday. Analysts are forecasting a slight rise from April's 50.4 to 50.6.
The Nikkei is down 0.3 per cent after data showed a slowdown in industrial production and household spending in April. However, consumer prices rose at their fastest pace for 23 years suggesting Japan is getting a grip on its deflation problem.
"The timelier Tokyo CPI showed that the pass-through of the higher tax continued in May: The headline measure leapt by another 0.5 per cent month-on-month. Looking ahead, the sharp fall in import price inflation points to a slowdown in consumer inflation in coming months, which should provide some relief to household's battered finances", said Marcel Thieliant, Japan economist at Capital Economics.
The unemployment rate remained unchanged at 3.6 per cent but rising job vacancies should bring the number down further still.
Yesterday data showed US growth took a hit from the weather in the first quarter, with latest estimates showing a one per cent contraction at an annualised pace.
Economists were expecting a smaller decline of 0.5 per cent. This was the first contraction the economy's seen since 2011, and the second since the US emerged from recession six years ago. However, fewer Americans than forecast filed for unemployment benefit.