Private sector figures suggest this week's US job report could be a huge disappointment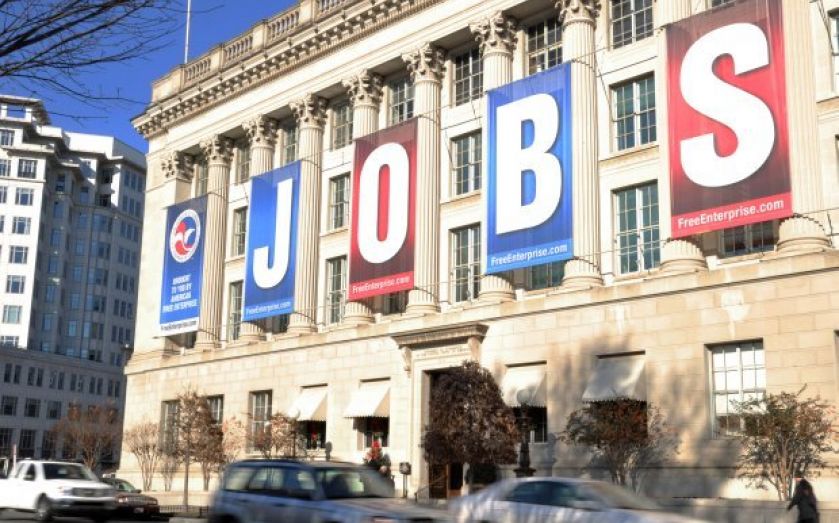 This week's US jobs numbers could be very disappointing, if this indicator is anything to go by.
The economic calendar is dominated by a couple of events this week, one of which is Friday's US jobs report.
Nonfarm payrolls are expected to show that the US economy added 218,000 jobs in May, down from the 288,000 created in April.
But one private indicator of job growth, the ADP payrolls report, has been incredibly weak. The ADP report provides a snapshot of private sector employment, and has come in at just 179,000 this May, its weakest since January. Economists had expected to see 210,000 job additions logged by the ADP for May.
Analysts at Societe Generale believed that ADP had likely "soared" in May, pointing towards a marked pick-up in small business hiring last month, as well as the prospect for some catch-up hiring after April's significant underestimation of the corresponding government series.
Deutsche Bank's Jim Reid notes that "last month showed a large divergence between the ADP and official NFP", so it's not clear that today's ADP number will change all that much, although some analysts may be encouraged to revise their forecasts.
Ahead of Friday's NFP release, HSBC analysts say that "layoffs are trending at a low level, and the labour market appears to be recovering at a moderate pace."
In April the US unemployment rate dropped to 6.3 per cent from 6.7 per cent in March. But labour force participation was sharply lower, falling to what HSBC identifies as a cycle low of 62.8 per cent.
Later today, the ISM non-manufacturing report, especially the employment component reading, will also provide some guidance ahead of Friday's NFP number.