Orange Wednesdays cancelled: Cinema ticket prices have risen by 47 per cent in the 10 years since promotion was introduced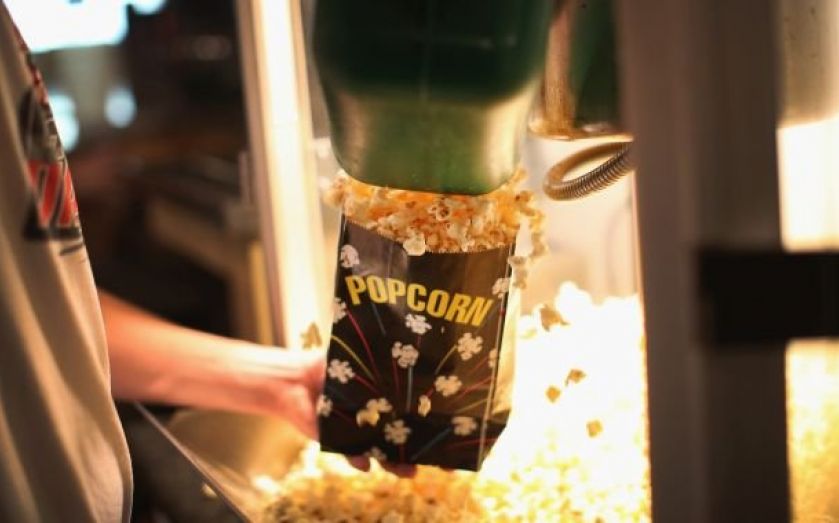 EE is pulling the plug on Orange Wednesdays.
The promotion, which for 10 years has offered two-for-one deals on cinema tickets and Pizza Express restaurants for all Orange users, will come to an end on 25 February next year.
Although Valentine's Day crowds will manage to sneak in a final two-for-one deal for the Fifty Shades of Grey film, fans of Star Wars, the Avengers and Terminator will have to make do with full prices.
Teenage couples will now have to find a new date idea.
In a statement on its website, EE brand Orange said that at one stage the offer was a "massive success and an iconic promotion". However, it added: "After 10 great years our brand has changed and our customers' viewing habits have evolved so it's time to move on.
"That's why the final credits will roll for Orange Wednesday at the end of February 2015."
'Viewing habits' now include streaming services such as Netflix which allow users the chance to watch a multitude of movies on mobile devices.
Potential cinema-goers may also be put off by increasingly expensive tickets, with prices over the last decade rising faster than inflation.
When Orange launched the scheme in 2003, the average ticket price in the UK stood at £4.43 according to official figures collected by the British Film Institute (BFI).
The average price since risen by over 47.6 per cent to £6.54 – beating the 41.97 per cent inflation rate over the same period of time.
Statistics for this year have not yet been collated by BFI, but it is likely they will continue to rise for the now Orange Wednesdays-less population.
It should be added that the BFI's calculations do not take into account discounts such as the two-for-one deal, so the true average ticket price on offer may in fact be higher.
With rocketing prices and alternative viewing platforms, it's easy to see why audiences may be opting out of the cinema and instead choosing to boot up the laptop and put popcorn in the microwave and stay home.
However, it may be too early to conclude that the British public really is turning away from the cinema in their droves.
Last year a total of 165.5m admissions were recorded by the BFI. That was the lowest total for five years, and a four per cent increase on 2012's 172.5m.
However, as the below graph reveals, total cinema admissions in the UK have fluctuated between 155m and 175m for the last decade and until 2012 had been rising steadily for three years.
There's no statistical trend suggesting we've all given up on the multiplex magic just yet, but some movie-goer's passions may be put to the test in the coming years without their treasured two-for-one deal.