Open Sunday should be free-to-air going forward, says MP golf group chair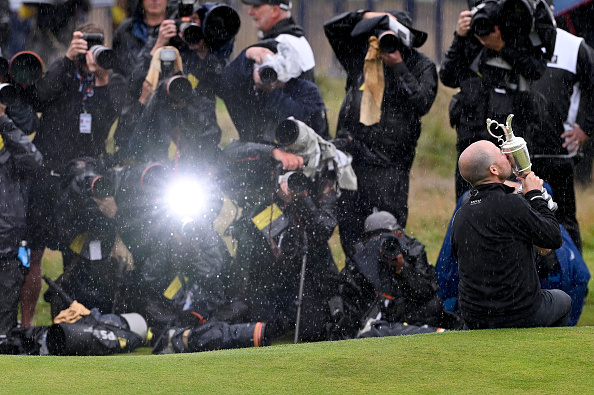 The final day of the Open Championship should be broadcast live on free-to-air channels to attract more people to the sport, says the chair of the All Party Parliamentary Group for golf.
Craig Tracey MP says the sport could soon be prescribed by doctors to help patients get healthy, and that bringing live coverage of the Open, won by Brian Harman at Royal Liverpool on Sunday, out from behind a subscription paywall would help. 
The UK's list of "crown jewel" sporting events is compiled by the Independent Television Commission and stipulates which sporting events must remain available to all, such as the men's and women's World Cups, Wimbledon, the Grand National and the Olympics.
Open crown jewel
The Open – alongside the Ryder Cup – is currently a Category B event, meaning it can be shown on pay television so long as extensive highlights are available on free-to-air TV.
"I don't want to speak for the R&A in terms of their revenue streams," Tracey, whose constituency of North Warwickshire houses the world famous Belfry course, told City A.M.
"But there are significant revenue streams [for the Open] that are outside of the United Kingdom for tournaments like that. So it would be quite nice if even the final day was free-to-air for people to see."
Sunday's Open crescendo saw 54-hole leader Harman win by six shots at Hoylake, with Jon Rahm tied for second and Rory McIlroy in a share of sixth.
Prescription
But the chair of the APPG for golf – one of hundreds of groups aimed at promoting the interests of a particular cause – also insisted that this isn't just about watching the sport, it's about catapulting it into the mainstream.
"The government is working on their Sport and Futures Programme at the moment," Tracey added. "You'll probably see social prescribing feature quite heavily in that [where GPs give patients gym memberships, and other leisure prescriptions rather than NHS operations and procedures] because the Sports Minister [Stuart Andrew] is also the Loneliness Minister.
"It is about stopping what they class as over-medication. The default thing now is that you get a tablet if you have an issue, but if you're living on your own, how do you connect?
"It's rare that you play golf on your own. You start to become part of a community as much as being prescribed something good. What can you do throughout your life? Golf is one of those."