These four charts show how much each region contributed to the UK's economy last year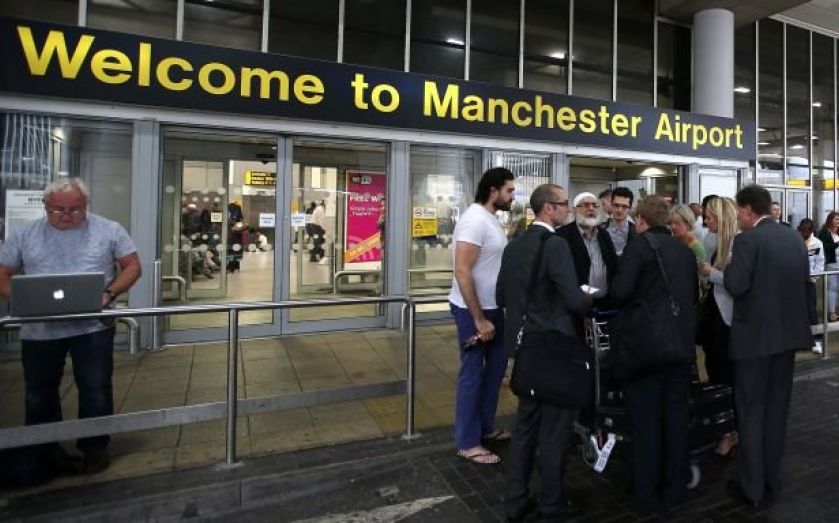 George Osborne's dream of creating a "northern powerhouse" might have taken a step closer to coming true.
Last year the North West and Wales had the biggest jump in gross value added (GVA) per head out of all the regions in the UK, with both up 3.4 per cent on the previous 12 months.
The average resident of the North West added £19,937 to the UK's economy in 2013 – more than those in the West Midlands (£19,428), East Midlands (£19,317), Yorkshire and The Humber (£19,053) and the North East (£17,381).
Although it grew by the same rate as the North West, Wales still has the lowest GVA – £16,893 per head, compared with £24,091 for English residents, £21, 982 for Scottish and £17,948 for those in Northern Ireland.
The map below shows how each region (which the ONS calls NUTS1) fared last year.
This second map shows the change that each region experienced last year.
If you break the regions down further (ONS calls it NUTS2), Greater Manchester saw an even bigger boost to its overall contribution – up 4.1 per cent in 2013, according to the Office for National Statistics.
West Wales and the Valleys actually had the biggest sub-regional increase – up 4.2 per cent. However it continued to have the lowest GVA per head, accounting for £14,763 per person.
Unsurprisingly London continues to have the highest – £40,215 at the top level – and if you break that down to sub-regions, Inner London's average rises to £71,162.
This still hides a huge imbalance of wealth in the capital however. Those living in "Inner London – West" contributed an average £135,888 to the economy, while those living in "Inner London – East" bolstered the country's coffers by £38,921 (up 5.3 per cent year-on-year). London's lowest GVA per head is in "Outer London – East", which has an average of £14,731.
This chart shows the top five local areas (you guessed it – NUTS3) last year – as you can see Berkshire came a close third, with £38,918, followed by Edinburgh (£38,134) and Milton Keynes (£38,029).
The bottom five local areas by GVA per head are Northumberland (£13,481), Gwent Valleys (£13,290 – up five per cent), Wirral (£12,482 – up seven per cent), East Ayrshire & North Ayrshire mainland (£12,257) and the Isle of Anglesey (£11,368).
Here is what that looks like: