Mothercare share price plunges on news of £100m rights issue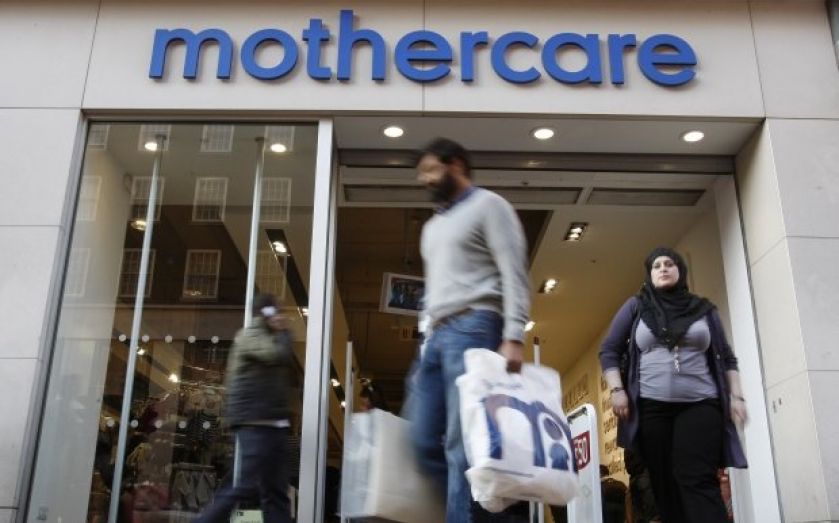 Mothercare's share price has plunged after revealing plans to launch a £100m rights issue as it looks to fund a wide-ranging turnaround strategy.
The business, which saw its share price fall by as much as 12 per cent this morning, will issue £100m worth of new ordinary shares at 125p, underwritten by Numis Securities, J.P. Morgan Cazenove and HSBC.
Around £40m will be used to pay down debt, and most of the remainder will be used to "transform the group into a digitally-led business, supported by a modern store estate, well-invested IT systems and an efficient operational infrastructure".
These are the areas identified by former Shop Direct boss Mark Newton-Jones, who was brought on board initially as interim chief executive before being made permanent this summer.
In the first quarter under Newton-Jones, the three months to July 12, Mothercare reported its first like-for-like growth since October 2012. The company also rejected a bid from US retailer Destiny Maternity during the summer.
Chairman Alan Parker said: "This fund-raising is a pivotal step for Mothercare. It will position us for the next phase of our strategy, which is focused on returning the UK to profitability, reinforcing the strong growth potential in our International operations, and as a result, generate sustainable long-term value for Mothercare shareholders".
Newton-Jones added: "By modernising and transforming the UK into a digitally-led business supported by a modern store estate we will underpin the growth of the group's successful international business. Our ambition is for Mothercare to become the leading global retailer for parents and young children. The support of our shareholders will allow us to deliver on this ambition."
The new ordinary shares are priced at a 34.2 per cent discount to the theoretical ex-rights price of an ordinary share based on yesterday's closing price and a 49.6 per cent discount to the closing price of ordinary shares yesterday.