Markit PMI: Sterling climbs as UK manufacturing reaches 16-month high – factory output grows amid growing consumer demand and exports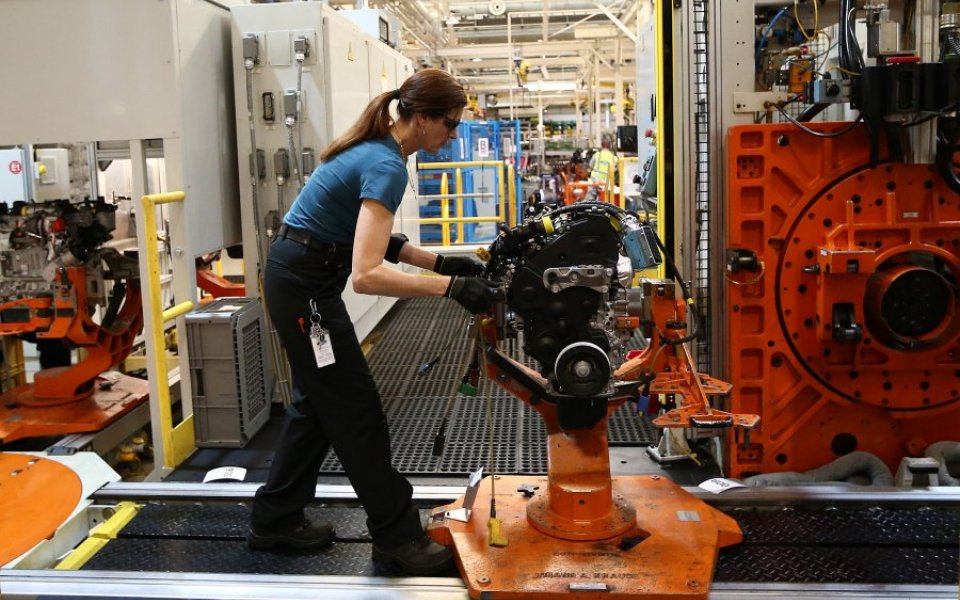 The pound jumped against the dollar this morning, after UK manufacturing reached a 16-month high in October, recording its best month since June 2014, according to Markit PMI.
The pound rose 0.3 per cent to $1.5479 in mid-morning trading, after the index's seasonally adjusted headline figure rose to 55.5, up from 51.8 in September (which was itself revised up from the 51.5 reported at the time).
This is one of the steepest gains recorded in the survey's 24-year history, with growth in both output and new orders.
The domestic market drove much of this growth, although new export business experienced its first back-to-back increases since the third quarter of 2014, thanks to increased demand from the Middle East, East Asia and the US.
Although growth came from a broad base, the survey found that there was still evidence that it was mostly being experienced by larger firms, with SMEs "more subdued".
Employment in the sector grew for the 30th month in a row.
Rob Dobson, senior economist at Markit, said: "The start of the final quarter saw UK manufacturing spring back into life and record its best month of factory output growth since June 2014. The revival provides a tentative suggestion that the manufacturers are pulling out of their recent funk, having been dogged by recession since the start of the year, and may help boost economic growth in the fourth quarter.
"The big question now is whether this bounce-back is a one-off or the start of a sustained re-emergence from recession.
"The ongoing strength of the domestic market and a welcome improvement in new export orders led to a broad- based upturn in production of consumer, intermediate and investment goods. The revival of overseas sales is a particularly encouraging aspect of the latest survey, helping to dispel fears that global demand is slumping and boding well for the outlook.
"However, scratching further beneath the surface of the data reveals that the upturn is largely confined to the biggest manufacturers, who also benefitted most from the better export sales. Small and medium sized firms will also need to join in the recovery to help prevent the upswing from faltering."