Mapped: The Crossrail effect – from Tottenham Hale to New Southgate, how London's largest infrastructure project has affected house prices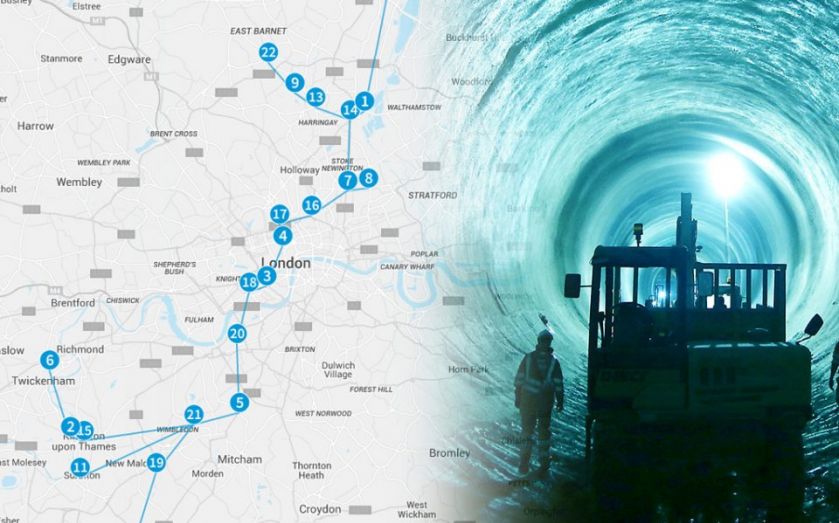 After years of talking about it, Transport for London finally began its consultation on Crossrail 2 last week, proposing a new route which will run from Cheshunt to Epsom, Chessington and Shepperton.
But while the consultation has just begun, the second branch of Crossrail may have already began taking an effect on house prices in the areas around where the stations will be.
Prices in N11,the postcode area of the proposed Crossrail 2 station at New Southgate, are £415,000, 31.3 per cent higher than the average for Enfield, its borough. At the other end of the line, prices in SW19 – Wimbledon – are £500,000, 22 per cent higher than the average of £410,000 in the rest of Merton.
The same can't be said for the whole of the line. In N17, the postcode of Tottenham Hale station, prices are 29.2 per cent lower than the average for Haringey, while at Hampton Wick, prices are 22.4 per cent lower than in the rest of the area.
[custom id="85"]
What about Crossrail one? Although the line, the first phase of which opens in 2018, is often credited with raising house prices in the areas around the station, that's not always true. Homes in the area surrounding Chadwell Heath station, for instance, are now worth £104,500 less than those in the rest of the local area, compared with just over £50,000 less when Crossrail was announced in 2004. In Iver, that figure is £105,750.
Meanwhile, Liverpool Street and Farringdon are both among the biggest beneficiaries, with prices in the areas surrounding the stations now £290,000 and £305,000 respectively higher than their surrounding boroughs.
[custom id="84"]