Luxury brands' share prices are falling today. Here's why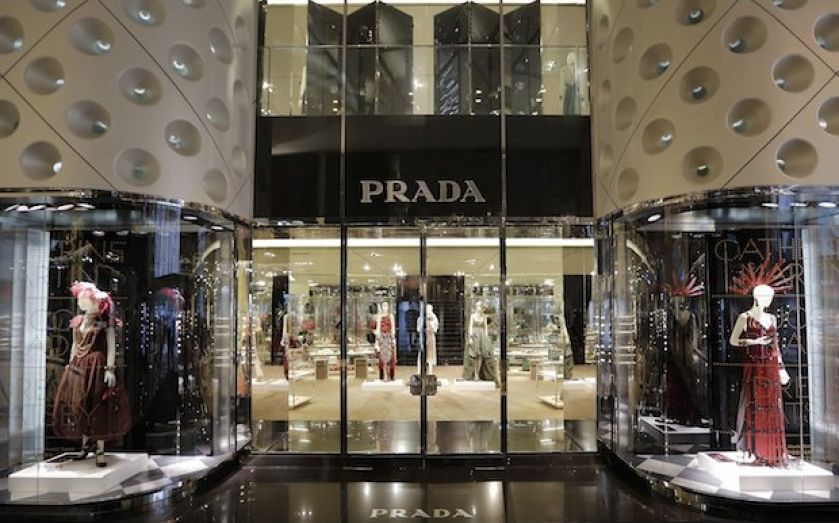 Yesterday's shock results from luxury stalwart Prada have had a knock-on effect this morning.
The brand lost over six per cent, hitting a two-year low, after announcing a surprise fall in quarterly sales and suggesting a possible slashing of its full-year guidance.
And this morning, it's dragging down other major luxury retailers with it. Shares in LVMH are down two per cent, Christian Dior's dropped 1.6 per cent, while Kering's down 1.4 per cent.
Hermes has ticked down 0.3 per cent and alcoholic firm Remy Cointreau has shed 0.8 per cent. Both Pernod Ricard and Laurent-Perrier are down the same.
The Italian fashion house's sales in Europe and Asia have slowed significantly. What's more, unstable exchange rates added to the difficult macroeconomic conditions.
Net income for the three-month period ending 31 April fell 24 per cent to €105.3m (£85.5m), missing analysts' estimates of €129.7m.
The issue for Prada is that Chinese tourists coming to Europe to shop aren't spending so much any more.
And while it's continued to see steady growth on mainland China, over in Hong Kong and in Singapore and Korea, things have slowed up, with consumer confidence waning.
Not the same story for all
But crucially, Prada's story doesn't translate across the board. Over the last two months, both Burberry and LVMH have reported solid and, in the latter's case, better-than-expected results.
Speaking to Reuters, head of consumer and gaming research at CLSA, Aaron Fischer, explained why Prada might be losing out:
Other companies are reconfiguring their products. LV and Gucci are moving away from logo-heavy products… Prada is still taking market share overall but some of the other brands are catching up with better products.
Prada's relatively high prices and varied mix of styles means it's got work to do to keep ahead of competitively-priced, streamlining rivals.
The store has moved to reassure investors, though, saying it expects the pressures on margins to ease over this financial year, with low-single digit sales growth.