Lord Davies report: Politicians and business groups say they are disappointed by final recommendations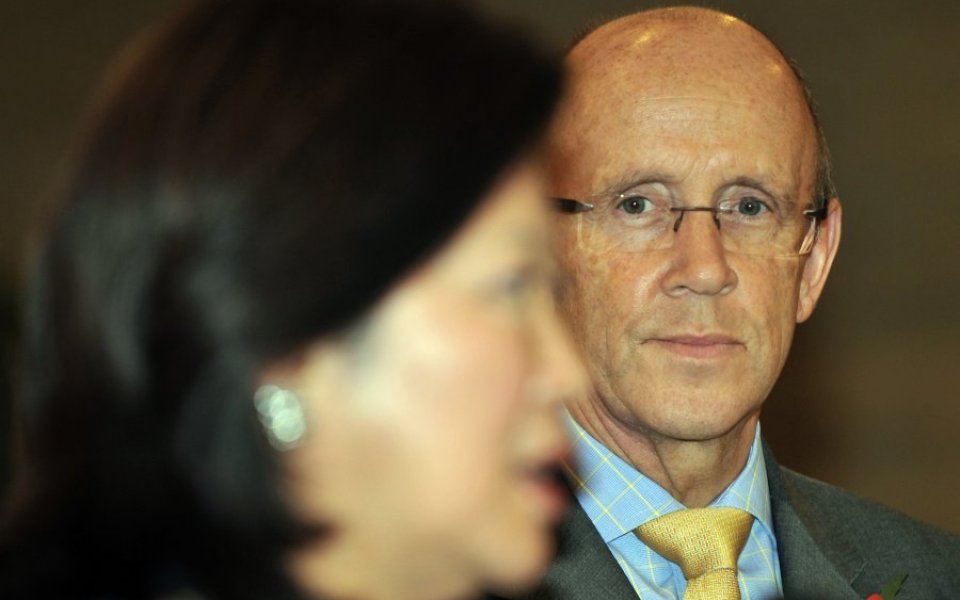 The final Davies Review report has been criticised by politicians and business groups for not going far enough to address gender diversity among senior managers.
In his final Women on Boards report this morning, Lord Mervyn Davies, a former chairman and chief executive of Standard Chartered, said that 33 per cent of all board seats at FTSE 350 companies should be held by women by the end of the decade.
The new recommendations were a step up from Davies's first report on gender diversity in the boardroom in 2011, which urged FTSE 100 boards to target for a minimum of 25 per cent female representation by 2015.
But critics said the new recommendations were "disappointing".
Kate Green, Labour's shadow minister for women and equalities, said: "The increase in the number of women on boards is welcome but it's disappointing that the number of female chief executives has remained stagnant since 2011."
"We need to see progress on gender inequalities across the whole of the workplace: tackling the shocking levels of maternity discrimination and chronic low pay for women in some sectors," Green said, adding, "Meanwhile, only 2 per cent of FTSE 100 Chairs come from black and ethnic minority backgrounds, so there is plenty of scope to extend the learning from the Davies review across all equality characteristics to ensure that the talent and potential of everyone is harnessed by business."
Former shadow business secretary Chuka Umunna called earlier this week for the government to commission a new review to increase ethnic minority representation in Britain's boardrooms.
In a House of Commons debate on Wednesday night, Umunna said: "If gender diversity has increased, the appalling lack of ethnic diversity in UK board rooms persists and has actually gone into reverse in 2015," Umunna said, adding that he wants ministers to set a new target for ethnic minority representation – no "all-white" boards – among the FTSE 100 to be met by the end of the decade.
Meanwhile, Sophie Walker, leader of the newly-formed Women's Equality Party, took an even harder line, saying Davies had set "underwhelming targets…which fail to address the corporate culture that prevents women from becoming executive board members."
Calling for a system of temporary quotas to ensure that the boards of all publicly-listed companies have 50/50 gender balance by 2035, Walker said: "33 per cent isn't good enough."
Krystyna Nowak, managing director of board practice at Norman Broadbent, an executive search firm, did not endorse quotas, but said Davies missed a trick by not setting similar targets for executive positions.
"By only increasing the target for the percentage of women on the PLC board, many companies will just continue the trend of appointing women to non-executive director positions, manipulating board composition to achieve targets and leaving the executive board to continue to be dominated by men," Nowak said.
"The onus now lies on chief executives of our country's top PLCs to promote females to C-level positions and lead the reform of a gender equal executive pipeline," Nowak added.
ICAEW commercial executive director, Sharron Gunn agreed, saying she urged the government to "be ambitious" and "set a target for more women in executive posts".