You could spend a year's worth of Friday nights eating out at London's upmarket Indian restaurants and still have a few left over to carry into January.
The capital is crammed so full of Kashmiri morels and quail naans there's barely room for kulfi. The last couple of years have seen critical and popular success stories including Indian Accent, Brigadiers and Kutir, each offering an inventive twist on recognisable classics.
In short, there's never been a better time to eat Indian food in London. While once we were stuck with remixes of essentially the same four or five dishes, today you can travel the length and breadth of the subcontinent without leaving Zone 1, from the far south at Ooty on Baker Street to the food of Uttar Pradesh, a state which sweeps across the North, served at Mayfair's Lucknow 49.
Our relationship with Indian cuisine is long, storied and, inevitably, tied up with colonialism. As far back as the 18th century Indian spices were being integrated into British food – Norris Street Coffee House, which opened in 1773, may have been the first establishment to offer curry on its menu. Within a decade "curry and rice" had become something of a speciality in more fashionable parts of town.
By 1810, Britain had its first dedicated curry house. The enterprising Sake Dean Mahomed, a former East India Company surgeon, established the Hindoostane Coffee House in Portman Square after emigrating to Britain. Veeraswamy on Regent Street, meanwhile, claims to be the oldest functioning Indian restaurant in the country, having opened its doors in 1926 – it's still known today for its opulence and unapologetically indulgent cookery.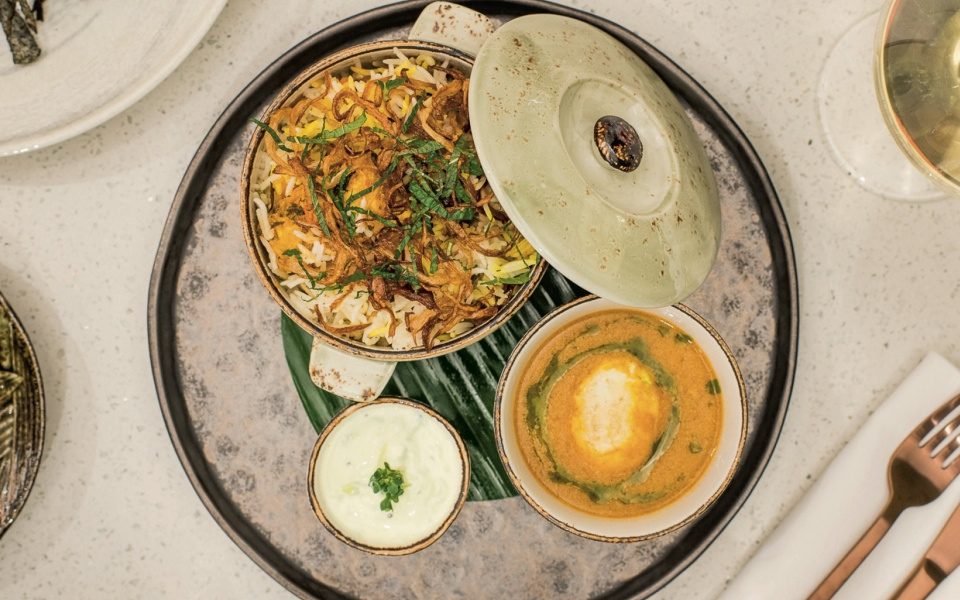 The next major shift in our relationship with curry came in the 1950 and 60s with the influx of people from India, Pakistan and Bangladesh, fuelled by post-war labour shortages. It was then that the curry house as we know began to take shape, the India Club on the Strand being one of the best examples. It was the first port of call for many emigres and has barely changed since it served its first chapati.
The last decade has seen what future culinary anthropologists may call the "third wave curry house". The most obvious example is Gymkhana, the gastronomic powerhouse that launched in 2013 and soon after gained its first Michelin star (it was recently ravaged by fire but plans to reopen before the year is out). It's part of a lineage of Indian restaurants that employs the elaborate service and obsessive attention to detail once associated with French cooking (it's worth noting that an Indian restaurant didn't pick up a Michelin star until 2001, when both Zaika and Tamarind of Mayfair collected the accolade).
It's not only the top-end of the market that's changing – more casual, mid-market restaurants have played just as important a role. Dishoom, Kricket, Gunpowder, Hoppers, Tandoor Chophouse, Koolcha and Dum Biryani are all now integral parts of the London food scene.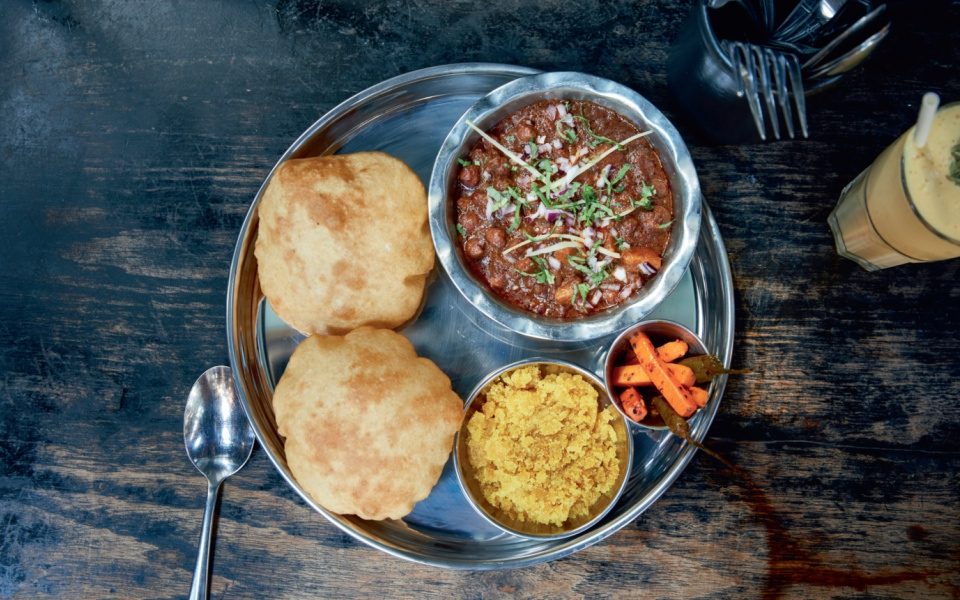 So what's behind the surge in popularity of Indian cuisine? It's partly a result of the buoyant restaurant business as a whole (notwithstanding the current wobble), with the average Briton spending a higher proportion of their income on meals out than ever before (estimated figures vary so wildly as to be meaningless, but they all point in the same direction). But it goes further than that. "Going for 'a curry' has become aspirational," says Gymkhana founder Karam Sethi. "It's not just a Friday night takeaway staple: it's become an experience."
Asma Khan of Soho's storied Darjeeling Express agrees that the Indian food industry has repositioned itself. "There's greater confidence in the sector – restaurateurs see themselves as separate from the traditional high street curry houses. There's also a shift in attitudes towards hospitality in the South Asian community, and many upmarket Indian restaurants are being financed by members of the Asian community."
Cultural crossover between the UK and India is also a factor, with British travellers making up a sizeable portion of India's annual visitors, and London being one of India's fastest-growing tourism markets. The relationship is further cemented by wealthy Indians making the most of London's lucrative property market, and spending their money on a taste of home.
"When we started the likes of Cinnamon Club and Tamarind 20 years ago, we were doing something quite audacious," says Vivek Singh, who founded the Cinnamon Club in 2001. "The breadth and depth of Indian restaurants we have in London today was unimaginable back then. We built something. But India is huge, the variation in its food is endless. There's a lot more we can do."