London FinTech stars join Tech City UK's Future Fifty scheme as booming digital finance sector steals the spotlight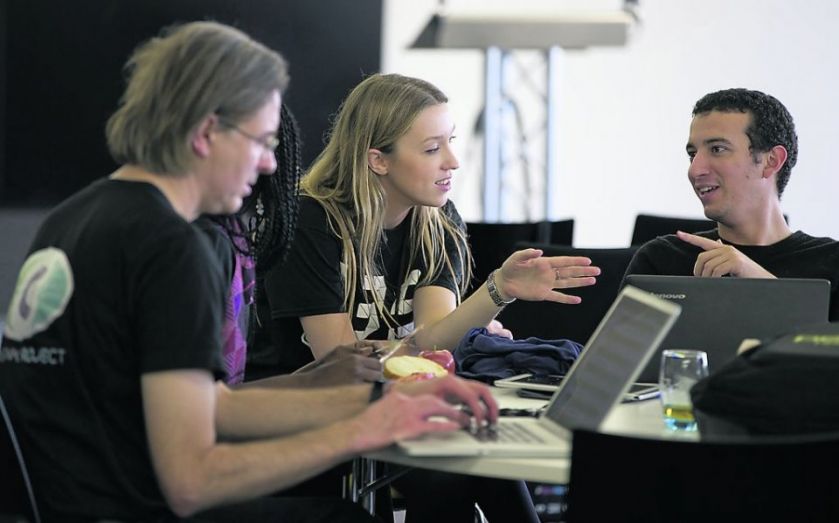 The capital's crown as the financial technology epicentre of the world will be reaffirmed today as seven of London's rising FinTech stars will join the government-backed Future Fifty scheme.
TransferWise, Go Cardless and Algomi are among the group of 12 companies joining Future Fifty – run by Tech City UK, part of UK Trade & Investment – a scheme to pick out Britain's most promising high-growth tech businesses and help them to list in London.
"This is reflective of what we've known for quite a while now, London is and continues to be a major capital of the financial services industry," Tech City UK chief executive Gerard Grech told City A.M. "We've got a critical mass of expertise, not only in the financial services, but also in digital technology, and that combination is reflected in these companies."
London's booming FinTech sector has gone from strength to strength this year. More than half of all European FinTech venture capital investments made in 2014 went to London firms, according to London & Partners, a record $539m (£342.6m) and triple the amount raised in 2013.
The UK's FinTech market is currently worth £20bn in annual revenue and over 44,000 people work in the sector in London alone – more than both Silicon Valley and New York.
Along with the 12 businesses joining the Future Fifty today, 12 existing members are graduating, including the recently floated Just Eat, Zoopla, AO World and Horizon Discovery.
The inaugural Future Fifty group of companies together generated around £2.1bn in revenue over the past year, with an average growth of over 60 per cent. The four firms which listed on the London stock market have a combined value of £3.7bn.
Russ Shaw, a former executive at Skype and Telefonica and creator of Tech London Advocates, told City A.M. "We have seen a growing technology sector built around one of the world's leading financial sectors. The combination of the two was an inevitable consequence of young, tech-savvy financial services professionals looking for greater freedom and creativity… the government is right to do everything it can to support it."
SEVEN LONDON-BASED FINTECH FIRMS JOINING FUTURE FIFTY GROUP