London Report: William Hill and retailers weigh the FTSE down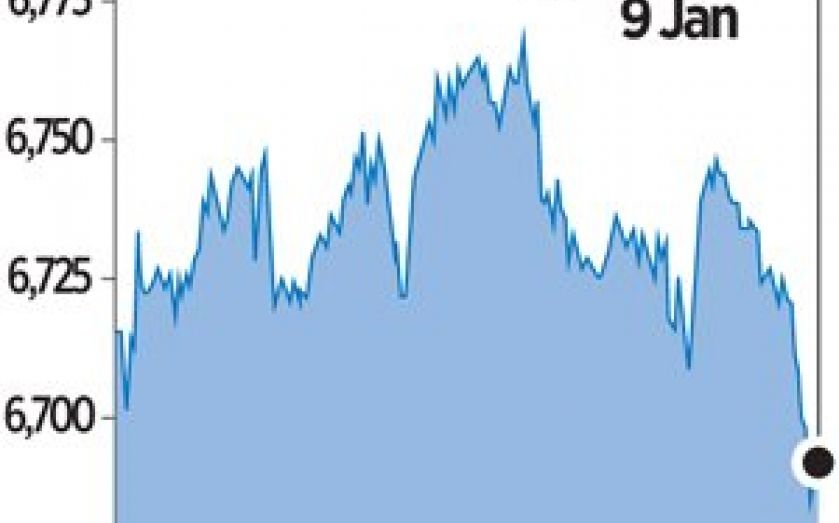 BRITAIN'S FTSE 100 fell yesterday and underperformed shares in southern Europe, as a rise in the pound against the euro hampered prospects for the index's exporters and most retailers fell after weak Christmas updates.
The FTSE erased gains in the afternoon as the pound rose to its highest in a year against the euro on the back of a pledge by the European Central Bank to keep rates very low.
Investors bet the Bank of England and the ECB would pursue diverging monetary policies, meaning British blue chip companies, which derive around a quarter of their sales from Europe, may find it more difficult to export to the Eurozone.
"I can certainly see sterling continuing to strengthen in the coming months," said Craig Erlam, an analyst at Alpari. "Whether it's going to push the FTSE further down or just limit its potential to rally, it's probably going to be the latter, but it's definitely going to be detrimental."
The FTSE 100 closed down 30.44 points, or 0.5 per cent, at 6,691.34 points, breaking below the 6,700 mark in the afternoon as US stocks fell.
It lagged a 0.3 per cent rise for Italy's FTSE MIB and a 0.2 per cent fall for Spain's Ibex. The FTSE has risen just four per cent in the past six months, three times slower than the Stoxx Europe 600. That compared with a nearly 30 per cent rally in Spain's Ibex as investors sought exposure to a nascent recovery in the Eurozone periphery at lower valuations.
Shares in the MSCI UK index trade at twice their book value, a 60 per cent premium to Spain and more than twice Italy's multiple.
Shares in Marks & Spencer rose by 3.6 per cent after the upmarket retailer reported organic growth in food sales in the Christmas quarter, offsetting weakness in its clothes business, which reported a 10th consecutive quarter of falling sales.
The stock, which is still down some 12 per cent from a five-year high hit in September, outperformed steep share price falls at larger food retailers WM Morrison and Tesco, which reported like-for-like quarterly sales drops yesterday. Morrisons lost 7.75 per cent and Tesco was down 1.2 per cent.
Rivalling the retail fallers was William Hill, down 7.2 per cent.
The bookmaker was downgraded to equal weight from overweight by analysts at Barclays after MPs in Westminster debated fixed-odds betting terminals and did not rule out restricting them.