London Report: Slide in energy shares helps to drive FTSE down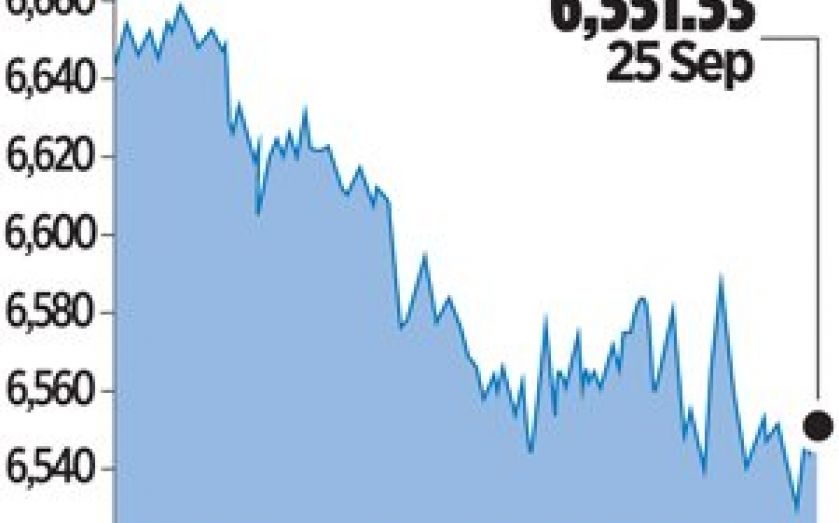 BRITAIN'S top shares fell yesterday, led down by Carnival after a profit warning triggered downgrades, while Centrica and SSE fell after the opposition Labour Party talked of an energy price freeze.
Carnival slid 6.7 per cent to 2,098.26 pence, the FTSE 100's top faller for the second session in a row, after Tuesday's warning of a possible loss prompted Morgan Stanley to downgrade the cruise operator to "underweight".
The stock has suffered its biggest two-day drop since mid-January 2012, down some 12 per cent.
A JPMorgan downgrade knocked Tesco, off 3.5 per cent, with the bank moving its rating on the grocer to "underweight", believing the UK food retailing industry to have structural problems. Other top fallers included Centrica and SSE, which were left nursing respective declines of 5.3 per cent and 5.8 per cent after opposition leader Ed Miliband said he would cap energy prices if elected in 2015.
Centrica was also trading without entitlement to the latest dividend payout yesterday, alongside Old Mutual and RSA, down 1.7 per cent and 1.9 per cent.
The FTSE 100 closed down 19.93 points, or 0.3 per cent, at 6,551.53 points, with concern about the outlook for US monetary and fiscal policy keeping investors on edge.
Expectations of reduced stimulus in the United States – which abated when the Federal Reserve left policy unchanged at last week's meeting, sparking a rally in equity markets – were reignited by New York Fed President William Dudley on Monday.
But some were encouraged by the fact the index is proving so resilient, down just 0.5 per cent this week.
"I think there are significant reasons why we could have gone lower over the course of this week so the fact that we've just drifted off I think you can read as a positive," CMC Markets sales trader Matt Basi said.
The US economy faces a federal government shutdown if politicians cannot agree on a budget by the end of the month.
However, Commerzbank economist Peter Dixon cited valuations and the global growth backdrop as supportive of the British index.
"Valuations look okay. The international environment is clearly uncertain… (but) the global economic environment is beginning to if not significantly pick up then certainly brighten," he said.