London pulls up average rent rise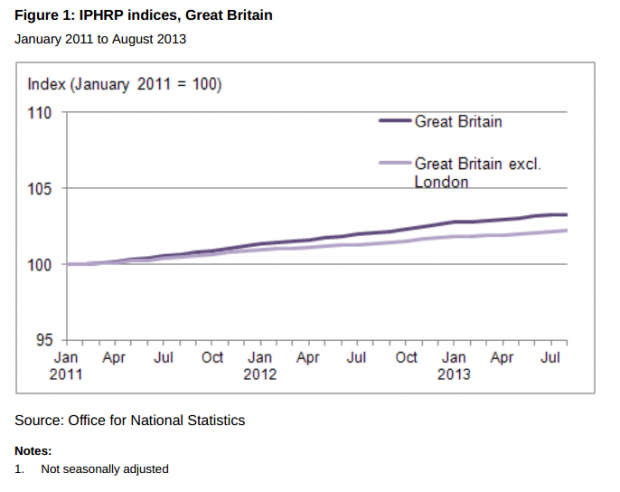 Figures published by the Office for National Statistics (ONS) have shown that private rents have gone up over the past year.
In the 12 months to August 2013 private rental prices paid by tenants rose by 1.2 per cent. Excluding London, private rents in Great Britain rose by 0.8 per cent.
Prices increased the most in London (1.9 per cent) and the South East (1.1 per cent).
In England, prices grew by 1.1 per cent, with Scotland and Wales both seeing 1.3 per cent increases.
The Index of Private Housing Rental Prices (IPHRP) "measures the change in price of renting residential properties from private landlords." (ONS)
Commenting on the private rent increases, George Spencer, chief executive officer of online lettings company Rentify, says:
Rents rose modestly over the past year as far as the national average is concerned but this conceals significant regional differences. In some parts of London, for example, there is huge upwards pressure on rents in areas where rental property is in great demand and there is a shortage of stock but in other parts of the country rents are languishing or even falling and landlords are faced with void periods. We question how useful a national index is to landlords or tenants because it may present a very different picture to the one they find in their area.

However, this reluctance of landlords more generally to hike rents is something we are seeing. While demand dictates pricing, our data shows that many landlords prefer longer-term tenants to higher rents. Landlords would rather retain a tenant who knows the property, looks after it and pays their rent on time than go chasing new, untested tenants who might pay a bit more. One of the most time-consuming elements of letting property is settling in new tenants so landlords who can avoid doing this too frequently tend to prefer it.