London mayor election: Who has declared in the race to succeed Boris Johnson?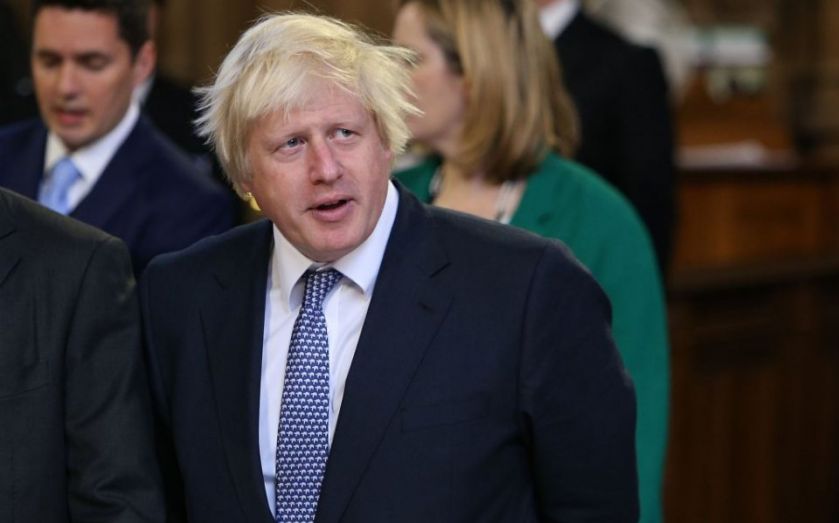 The London mayor election will take place next year and, with incumbent Boris Johnson standing down to focus on his role in Parliament, the field is filling with candidates who have already declared their intentions to run.
Five Conservative candidates are looking to succeed Johnson, while six Labour candidates, two Greens, one Independent and a New Era estate campaigner have also declared their interest.
There are several other potential candidates who have yet to confirm their intentions – including the Liberal Democrats' Caroline Pidgeon.
Zac Goldsmith – Conservative
Goldsmith was a late entry into the Tory race to succeed Boris Johnson. The young MP is seen as a rising star in the party and has built a reputation as an environmental campaigner who opposes a third runway at Heathrow.
He is the favourite to become the Tory candidate for mayor, despite previously denying that he would run. He is asking his constituents in Richmond Park for their permission before he formally confirms his candidacy.
Andrew Boff – Conservative
The leader of the Conservative Group at the London Assembly was the second Tory candidate to declare his candidacy.
He has twice run unsuccessfully to become mayor of Hackney, where he now lives, and also contested the Conservative nomination for the London mayoral elections in 2000, 2004 and 2008.
Sol Campbell – Conservative
The former England football player has announced his intentions to stand for London's mayor, saying he has "so much to offer".
He has played for Tottenham and Arsenal in the past, and has talked about encouraging ethnic minorities to vote in the capital. He told the Guardian: "If the 'black vote' votes it will clearly push someone over the line. I am for getting people from my background to vote."
Stephen Greenhalgh – Conservative
Greenhalgh is a businessman and London's deputy mayor for policing and crime. He announced his candidacy in December 2014, saying regeneration and better services would be his priorities – despite austerity measures.
Ivan Massow – Conservative
Massow is known for being a financial services entrepreneur, gay rights campaigner and media personality.
His bid for leadership was made with a disarmingly honest video published on YouTube – which introduces him, "warts and all", including the facts he is dyslexic and a recovering alcoholic.
Diane Abbott – Labour
The MP for Hackney North and Stoke Newington attempted a bid for the Labour leadership in 2010. In 2014, she announced she is intending to put herself forward to become Labour's candidate for mayor. She said:
London needs a candidate that will fight to make London more affordable for ordinary Londoners. I also think London needs a voice that will stand up against some of the anti-immigrant propaganda that we're hearing.
Dame Tessa Jowell – Labour
Jowell is seen as one of the frontrunners in the race, boosted by Alan Johnson's endorsement. Her bid for mayor will focus on housing, including a rather baffling intention to build "One London".
She launched her bid after the General Election, saying the capital is at "risk of being two cities", promising to create a Homes for Londoners body using public subsidies and city-owned land.
Sadiq Khan – Labour
MP for Tooting, Khan has held the positions of shadow secretary of state for justice and shadow lord chancellor. He is the second-ever British Pakistani to serve in government, and resigned from his position in the shadow cabinet after the 2015 General Election.
Announcing his bid two days later, he said:
I have had a chance to speak to my friends, family and my constituents to see how I can best give back something to my community and my city. I want to give something back, and the best thing I can do is to try to be mayor of this fantastic city.
David Lammy – Labour
Lammy has built up a reputation as Tottenham's MP over the last 15 years. He has commented extensively on the cause of the English riots in 2011, previously blaming it on:
A Grand Theft Auto culture that glamorises violence. A consumer culture fixated on the brands we wear, not who we are and what we achieve. A gang culture with warped notions of loyalty, respect and honour.
There was speculation that he would stand against Boris Johnson in 2012, but the former universities minister pledged his support to Ken Livingstone's bid.
Gareth Thomas – Labour
Thomas is Harrow West's MP and chair of the Labour Co-operative party. Following the 2010 General Election, he joined the shadow frontbench team and is now the deputy shadow minister for London.
Christian Wolmar – Labour
The journalist and author announced his intention to seek nomination for the candidacy in 2012. Known for his transport commentary, he is against the construction of HS2, the high-speed railway between London and Birmingham.
George Galloway – Respect
Galloway tweeted his candidacy with a picture of his son patting the politician on the back, with the caption "you've got this".
The announcement comes after he lost his parliamentary seat of Bradford West to Labour's Naz Shah in the General Election. The controversial Respect MP, who had been elected in 2012, had already talked of his intentions to run for mayor if he lost.