London Concours 2021 will see some of the world's rarest and most valuable cars gather in the gardens of the Honourable Artillery Company headquarters near Moorgate. Held over three days, the event will celebrate cars capable of hitting 200mph, Italian coupes of the 1960s, lost marques and young timers.
We've pulled together a list of some of the most exclusive cars on display at this well-dressed London event.
Jaguar E-Type Lightweight
Some of the most important examples of the Jaguar E-Type will grace the lawns of the Honourable Artillery Company HQ. Sitting alongside the first production E-Type Roadster will be this E-Type Lightweight.
It's the only factory Low-Drag Lightweight in the world and one of only 12 produced. In 2007, it underwent a 5,000-hour restoration by Classic Motor Cars and former Jaguar employees.
Ferrari 250 GT SWB SEFAC Hot Rod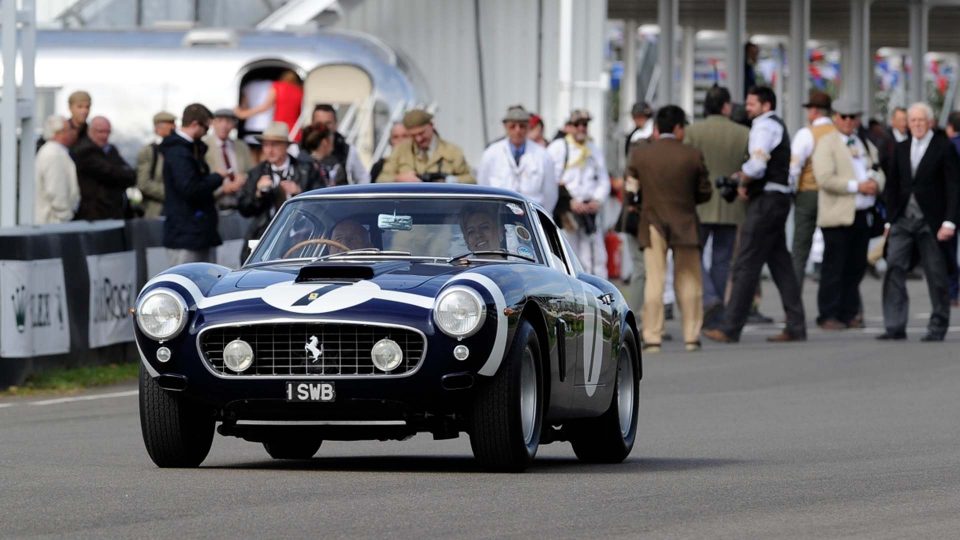 Sir Stirling Moss took no fewer than five race victories in this Ferrari. Chassis 2735GT was also raced by Graham Hill alongside Moss in the 1961 Le Mans 24 Hours, securing the GT lap record.
Having crashed in the 1962 Tourist Trophy, the 250 GT SWB was given a new 'Drogo' body, before the correct Scaglietti body was reinstated.
Aston Martin One-77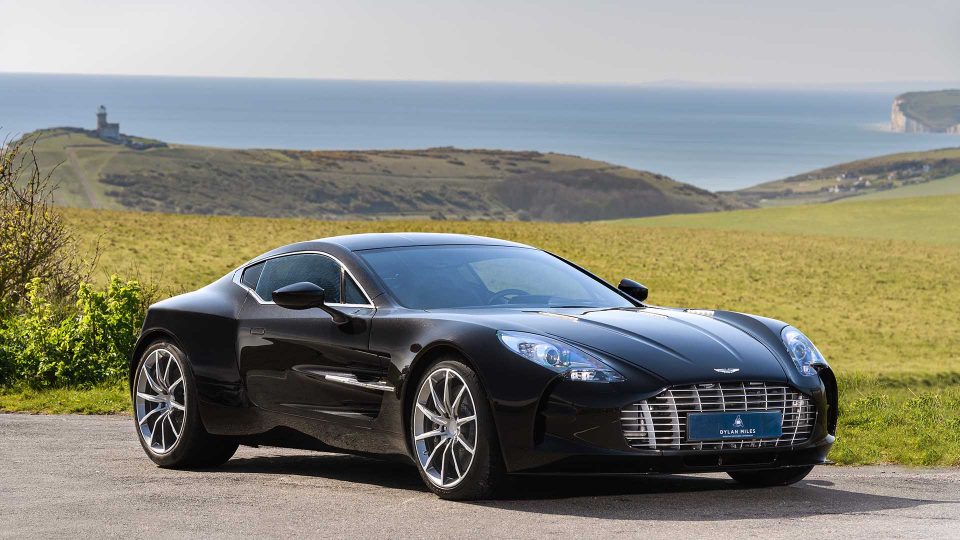 The Aston Martin One-77 will be on display alongside some great British cars, including an Austin Mini, Range Rover CSK and Rolls-Royce Phantom Coupe.
Designed by Marek Reichman and unveiled in 2009, the One-77 is powered by a 7.3-litre V12 with enough power to propel the million-pound hypercar to a top speed of 220mph.
Pagani Zonda F Clubsport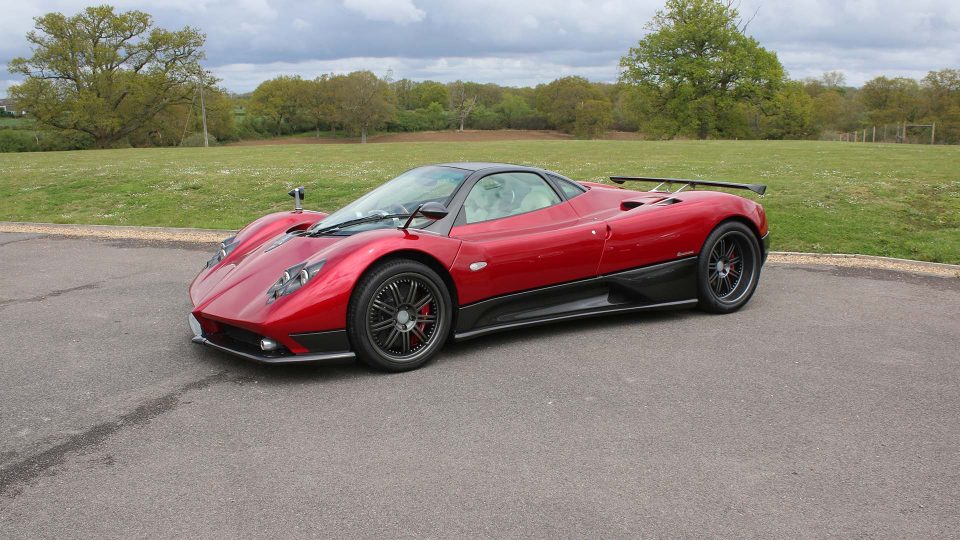 London Concours will be celebrating cars that can hit 200mph. Some old, such as the Ferrari F40 and Lamborghini Diablo GT; others new, such as the Bugatti Veyron and Ferrari LaFerrari.
The Pagani Zonda F Clubsport on display in London was originally supplied to Hong Kong, and very recently came to the UK. Power is sourced from a 7.3-litre V12 AMG engine.
Koenigsegg Regera
Another 200mph car, this time in the shape of a 2020 Koenigsegg Regera. The London Concours car is fully bespoke, featuring a tinted-blue carbon body with real diamonds in the lacquer and hand-applied 24 carat gold leaf throughout the interior and exterior.
It's about as far removed from a new Dacia Sandero as you can get.
Ferrari 275 GTB 6/C
The 275 GTB is widely acknowledged as one of the finest cars Ferrari ever built. The 1966 example on display at London Concours features an alloy body and the six-carburettor specification, making it even more desirable than the 'standard' car.
A month after production, the car was exported to the US and sold by Luigi Chinetti Motors in New York.
Porsche 911 Carrera 2.7 RS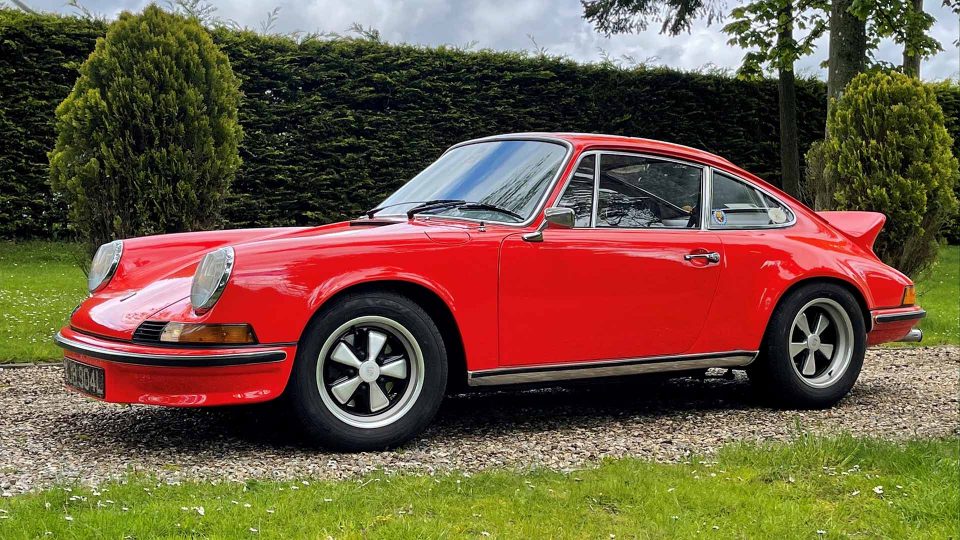 If our Tim Pitt had to pick a car to drive home from London Concours, we suspect he'd choose this 1973 Porsche 911 Carrera 2.7 RS. Conceived for homologation purposes, the 2.7 RS (RennSport) was powered by a 2.7-litre engine producing 210hp and 188lb ft of torque.
These models featured thinner-gauge steel, along with slimmer glass for the windscreen and rear quarter windows.
Porsche 356 Pre-A Speedster
This 1955 Porsche 356 Speedster is one of the last Pre-A variants produced. Amazingly, it's still wearing its original red paint, having been owned by a Los Angeles-based family from new until 2019.
Now in the UK, we suspect the lucky owner will be doing everything to preserve the car's originality.
Lotus Eleven LM150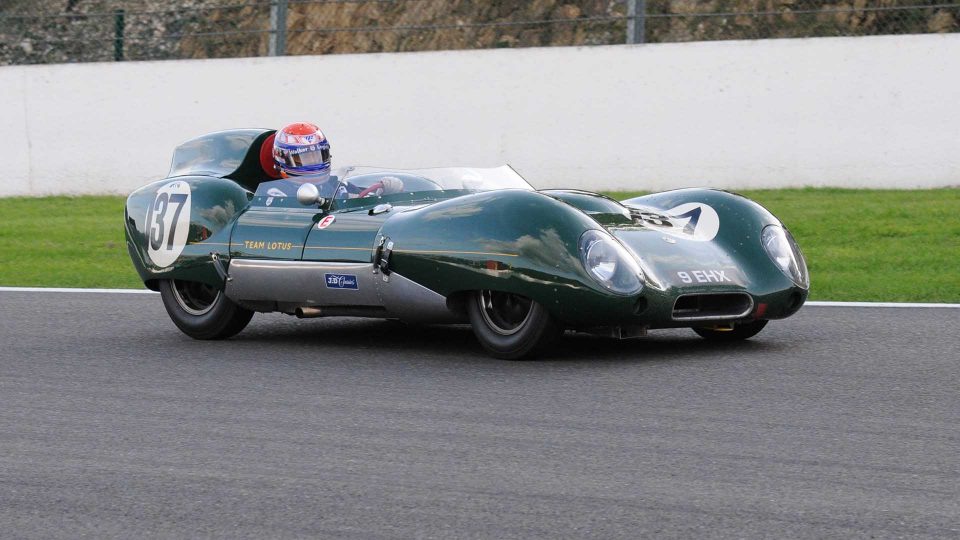 London Concours is celebrating Lotus as one of its Great Marques. Alongside a group of Lotus greats, old and new, you'll find this 1957 Eleven LM150. Chassis number 11-332 was a Team Lotus works entry, which raced at Rouen and Reims in 1957.
It was later sold to Carroll Shelby Sports Cars in the US, where it took part in many races. You might remember it as the winning car in the 2017 Goodwood Revival Madgwick Cup.
Porsche 356 1500 GS
This is the first right-hand drive Porsche 356 Carrera ever produced and is one of just 10 356A GS Carreras built to right-hand-drive specification. Of these, only four were delivered to the UK, making this one of the rarest Porsche models in the country.
In 1987, the car was treated to a full body restoration, along with an engine and gearbox rebuild.
Jaguar XJR-15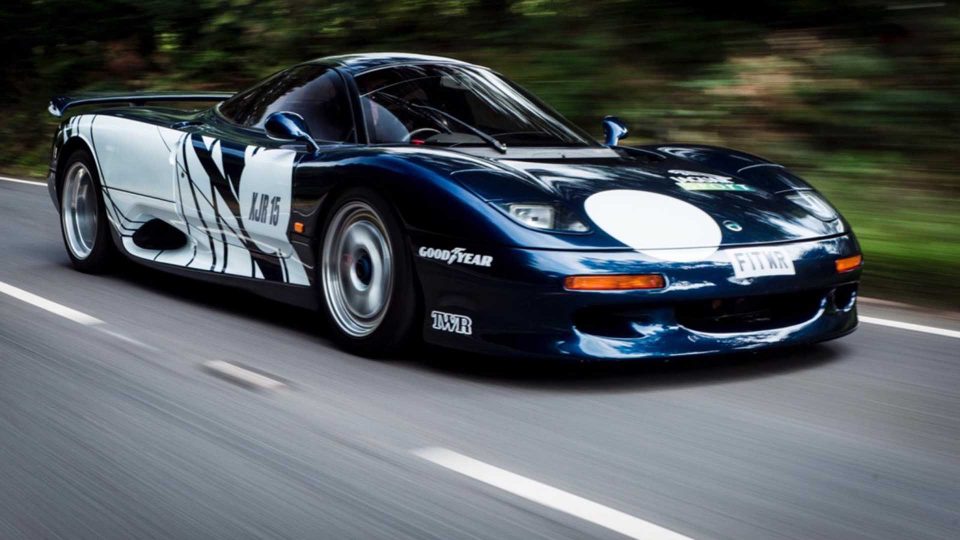 Fancy a Le Mans car for the road? With a body designed by Peter Stevens of McLaren F1 fame, a rear-mounted 6.0-litre V12 Group C specification engine, and a huge amount of input from Tom Walkinshaw Racing (TWR), the Jaguar XJR-15 is your passport to Mulsanne.
It was the world's first road car to be built entirely from carbon fibre.
Lister Le Mans
At its launch in 1988, the Lister Le Mans cost a cool £88,000. That's the equivalent of around £240,000 in today's money. Not cheap, but the Le Mans did feature the largest V12 engine in a production car and shoulder pads to rival Joan Collins.
Autocar said: "The Lister is neck and neck with an F40 and has already consigned the Lamborghini Countach, Porsche 911 Turbo and Aston Martin Zagato to the rear-view mirror. It's fearsomely fast."
Porsche 924 Carrera GT
Not to be confused with the standard Porsche 924, the Carrera GT was built to go racing. Just 400 models were produced for homologation purposes, of which 75 were UK-spec models. It used the 2.0-litre turbocharged engine from the 924 Turbo, but with the power output increased from 170hp to 210hp.
Have a read of Steve Cropley's 1981 review in Car magazine; this is a very, very good sports car.
Alpina B12
This 1999 Alpina B12 features the later 6.0-litre V12 (earlier cars had a 5.7-litre unit). At the time, it was the most powerful naturally aspirated engine made by the manufacturer, which helped to propel the large saloon to a top speed of 181mph.
This is one of 94 UK B12 6.0 models, but we suspect very few were finished in Twilight Purple metallic.
Porsche 914/6 GT
This is one of only seven Porsche factory GT works cars. Racing driver John Rulon-Miller bought the car from Porsche in the 1970s, before racing it at the likes of Monza, Daytona, Le Mans and the Nurburgring.
The current UK owner bought it in 1997, when it still wore its original Signal Orange paintwork. A period Monte Carlo rally was the final touch of a decade-long restoration.
Mercedes-Benz 190E 2.5-16 Evo II
The supercars and exotics are very fancy, but we think we'd be making a beeline for the Young Timers section.
This Mercedes-Benz 190E 2.5-16 Evo II is one of the headliners, but the likes of an Audi RS2 Avant, BMW 850CSI and E30 BMW M3 combine to provide a formidable support act.
Audi Sport Quattro
Then there's this: a 1985 Audi Sport Quattro. The company changed the shape of world rallying when it launched the original Quattro, but it's dominance wouldn't last forever. Smaller, more agile rivals threatened to upstage the big Audi, which is why the short-wheelbase Sport Quattro was born.
Just 200 were built, but the Sport Quattro would secure just two victories before Group B rallying was banned in 1986.
BMW E34 540i Hartge H5
This 1993 BMW 540i Hartge H5 features a 4.0-litre V8 engine bored out to 4.7 litres.
Other upgrades include 19-inch alloy wheels, uprated brakes, sports suspension and a Switchlogic automatic transmission control system.
Packard 426 Boat-Tail
Perhaps fittingly, our final car from this London Concours preview falls under the event's Lost Marques banner. The Packard 426 Boat-Tail of 1926 puts us in mind of the new Rolls-Royce Boat Tail.
Tickets must be pre-booked if you're hoping to attend the event, which gets underway on 8 June 2021.
Gavin Braithwaite-Smith writes for Motoring Research