For Samsung Electronics boss Andy Griffiths life's tough at the top of the tech table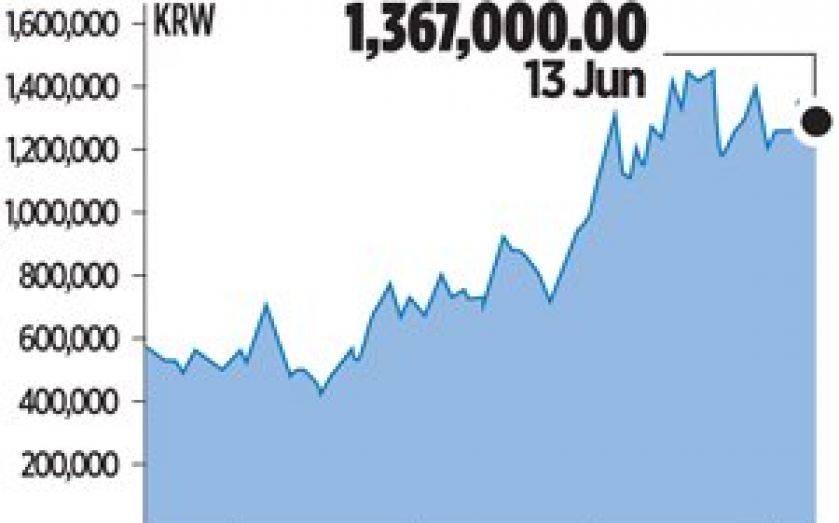 Samsung Electronics UK's boss is always seeking innovations
Samsung is at a tipping point. Its largest subsidiary, Samsung Electronics, maker of the hit Galaxy range of smartphones which generated total sales of $217bn (£128bn) last year, continues to see its core mobile business weaken, having reported its second straight quarter of declining profits in April.
As the president of Samsung Electronics in UK and Ireland, Andy Griffiths is acutely aware of these challenges, having observed the technology industry his whole life. And he's determined to overcome them.
"I was asked if I could make Samsung the number one tech brand. Now the challenge is staying there," says Griffiths. "It's been fascinating to help Samsung challenge some of the great number one brands of their times over the last nine years, whether it be Nokia, Sony or BlackBerry. All of them very much falling into tech history now. These empires rise and then crumble,"
"So how do we stay in top? You have to look for growth engines. We're involved in so many markets – that's a great advantage for us.
"From fridges to tablets to air conditioning, we're involved in virtually every hardware tech market."
While Samsung has always been a major components manufacturer for other tech firms, it was only after the turn of the millennium that its own consumer product lines took off. The range culminated in the Galaxy line-up of phones, which propelled Samsung to become the world's largest mobile phone maker in 2012.
"We're one of the last great companies to have this truly vertical model. We make our own products from our own components, which is an astounding statement. In 2014 most of the other brands don't and we believe that is a great strength."
With this year's Samsung Galaxy S5 the South Korean firm's best-selling smartphone ever – shifting 11m units during its first month on sale – and having just last week unveiled the new Galaxy Tab S – a tablet with a super high resolution screen that makes even Apple's rival iPad look washed out and dull in comparison – Samsung's innovation in the mobile space shows no sign of slowing.
And while its share price has wobbled this year, falling 10 per cent from its 2013 high of 1.5m Korean won, investors seem confident that for now Samsung's empire isn't about to crumble.
CV ANDY GRIFFITHS
■ This January Andy Griffiths was promoted to president of Samsung Electronics UK and Ireland, having worked under the previous president Seok Pil Kim.
■ In 2011 Griffiths was appointed managing director of Samsung Electronics UK and Ireland, leading the consumer electronics, mobile and IT divisions.
■ He was previously vice president of consumer electronics at Samsung UK and Ireland, and oversaw the launch of Samsung's first 3D TV and Smart TV.
■ Until 2005 he spent more than 10 years at Sony working up to the role of vice president for marketing communications in Europe.