Lee Westwood and Ian Poulter face fines and Ryder Cup exile over LIV Golf legal defeat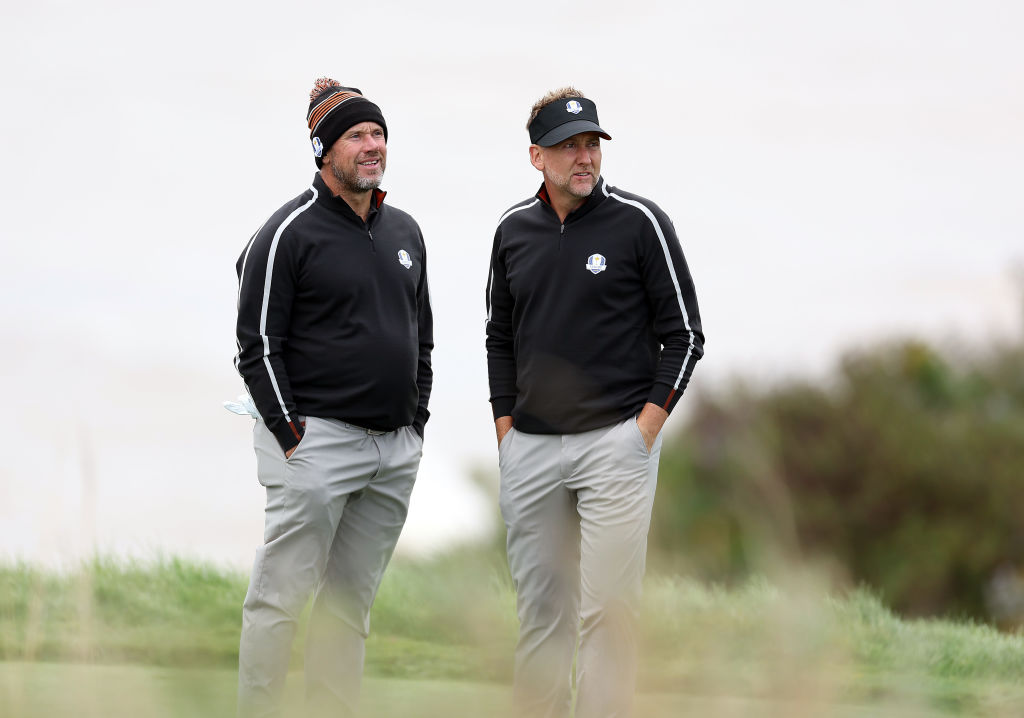 Lee Westwood, Ian Poulter and 11 other LIV Golf rebels are facing six-figure fines and exile from the Ryder Cup after reportedly losing their legal fight with Europe's DP World Tour.
The anticipated ruling also effectively forces the players to relinquish their membership of the European circuit or leave themselves open to potential fines of £1.4m each every year.
Independent arbitration body Sporting Resolutions is expected to confirm its verdict, which follows a hearing in London earlier this year, on Thursday, the first day of the Masters.
The move is a major blow to those players who signed up to the big-money LIV Golf circuit last year in defiance of the DP World Tour and its US counterpart, the PGA Tour.
Westwood, who won Europe's order of merit for a third time in 2020, and Poulter, its most celebrated Ryder Cup player, were the two most prominent British players involved. 
But the list also includes major winners Graeme McDowell, Martin Kaymer and Patrick Reed, the latter of whom is vying for a second Masters win at Augusta this week.
They were all among the 13 players who launched legal action against the DP World Tour's decision to suspend them and issue fines of £100,000 each after they played the first LIV Golf Invitational at Centurion Club in St Albans last summer.
It resulted in their sanctions being stayed until the arbitration hearing, which took place in February and featured in-person testimony from Westwood and Reed.
The decision means the players stand to be fined £100,000 every time they play one of the 14 annual LIV Golf League events, which they are contracted to do. 
Westwood, Poulter and others will be left with little choice but to officially give up their membership of the DP World Tour, which would also render them ineligible for the Ryder Cup.
Although none was likely to qualify for the European team in Rome later this year, it also ends any prospect of them being appointed captain while men's golf remains splintered.
LIV Golf had pledged to financially support its players in legal action against sanctions incurred for playing its events. It declined to comment on reports of the verdict, which first appeared in The Times. 
A spokesperson for the DP World Tour said: "Out of respect for the confidentiality of the process conducted by Sport Resolutions, we will make no comment on any aspect of the arbitration until the decision is formally announced."