Labour wipes billions off energy firms as price freeze predicted to cost £6.8bn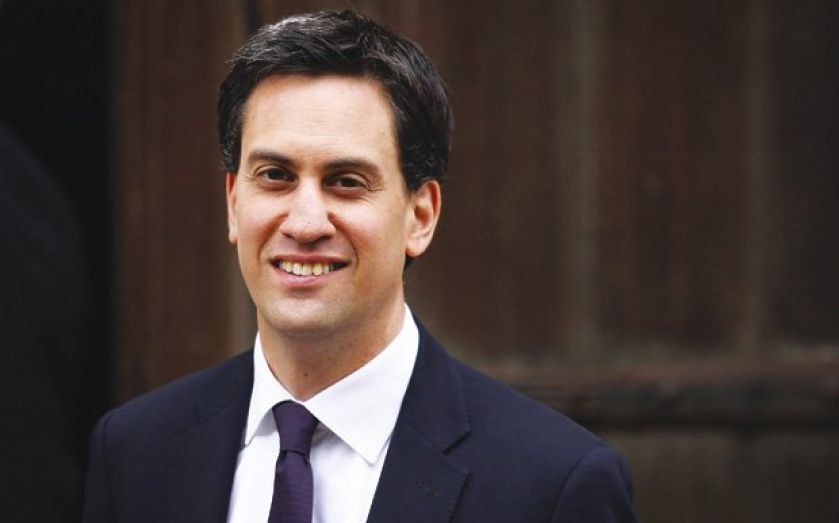 ED MILIBAND yesterday wiped £2bn off the value of leading energy firms, as investors rushed to sell shares in gas and electricity suppliers following the Labour leader's announcement that he would freeze bills if elected in 2015.
British Gas owner Centrica saw £1.1bn wiped off its market value and fellow supplier SSE shed £870m, as markets digested the impact that a Labour victory would have on the private enterprises.
Speaking on the final day of the Labour conference in Brighton, Miliband told delegates he was unrepentant about his shift towards state intervention: "We'll hear all the scare stories, all the threats, just like we used to hear from the big banks. I'm sorry, I'm going to call time on this market – we will make this market work for the people of Britain."
On Tuesday the Labour leader pledged to make it illegal to raise energy price rises between May 2015 and January 2017.
Centrica immediately threatened to leave the UK market if the reforms are implemented, insisting that it just makes £49 profit on an average £1,188 gas electricity bill – a four per cent profit margin.
Analysts at Liberum Capital said the plan would cost the industry up to £6.8bn – substantially more than Labour's own £4.5bn estimate – and result in reduced investment in new energy production.
Bank of America Merrill Lynch yesterday said the prospect of forcing providers to supply energy at a loss is "command economy claptrap" but it will still affect the investment case for relevant stocks – implying that Centrica and SSE's share prices could move in line with Labour's poll lead ahead of the 2015 election.