Labour makes new push for higher wages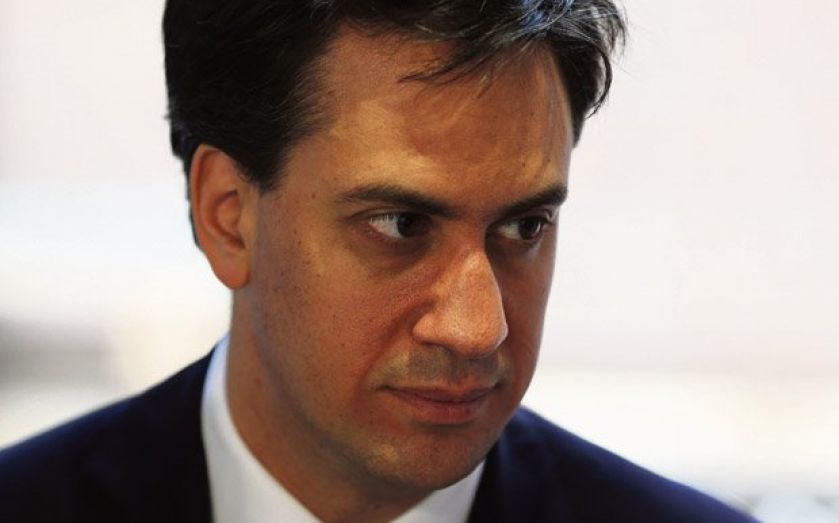 LABOUR leader Ed Miliband has pledged to offer tax breaks of up to £1,000 per worker for companies that move low-paid staff onto the living wage.
Miliband said the scheme would cut poverty while saving money on benefit payments – but the Conservatives and some business groups said the plan was impractical.
More than 400 employers have officially adopted the living wage, set at £7.45 per hour and expected to increase this week, acknowledging that the minimum wage of £6.31 leaves staff struggling to cover basic living costs.
But a poll published yesterday by KPMG found that 5.24m people in the UK are paid less than the living wage, up 400,000 since last year.
Miliband has proposed a 12-month tax rebate, worth an average of £445 per low-paid worker and as much as £1,000, for companies that become accredited living wage providers.
He said he would pay for the scheme with the increase in tax and national insurance receipts that would come from the rise in wages, and argued that it would save the government more in benefit payments than it would cost.
However, Tory party chairman Grant Shapps said the "unworkable policy would have a substantial extra cost to the Exchequer" and add to the deficit.
"That would mean higher taxes and higher mortgage rates for hardworking people, hitting their living standards," he added in a statement.
The Federation of Small Businesses said the plan is "interesting, however, members tell us they are already increasing wages, where they can".
"With inflation already sitting higher than the target Labour also need to consider how these wage rises will affect price rises," added national chairman John Allan.
John Cridland, the director-general of the CBI, praised Labour for using "a carrot and not a stick", but told Sky News that firms might be forced to hike prices to cover the cost beyond the 12 months covered by the tax break.
Meanwhile, shadow chancellor Ed Balls is today expected to further distance Labour from the controversial High Speed 2 rail link. Balls will say in a speech at the CBI he agrees that "for HS2 to go ahead it has to wash its face".
"[T]he chancellor should never simply become a cheerleader for any particular project," he will say. "Building a consensus about long-term infrastructure does not mean turning a blind eye to value for money."